"Let's remember that Lausanne is the Olympic Capital, home of the IOC and has great sports facilities. It is also a city full of students – more than 30'000 study in Lausanne each year." ~ Mr. Pasche, Director at Brillantmont International School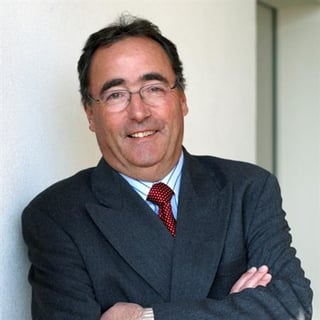 As you finalise your search for the perfect summer school for 2016, consider Lausanne, the fourth-largest city in Switzerland. This incredible place, located on the shores of Lake Léman (often called Lake Geneva), provides a rich, multicultural environment for summer school programmes like the one offered by Brillantmont International School.

The following are some highlights of the reasons why hundreds of families choose Lausanne every year as their summer school destination. Don't miss out on all the fun!
Summer School close to Swiss Landmarks
Lausanne is located just 45 minutes from Geneva international airport and just over an hour from the capital of Switzerland, Berne. The Lake Geneva region, with the presence of the UN and countless other international organisation headquarters, as well as a long and rich history with many cultural activities and annual festivals, provides incredible multicultural opportunities.


The breathtaking panorama view of Lausanne, Switzerland. Who wouldn't want to spend the summer here?


Lausanne - a cultural centre
Over its lengthy history in the Romandie region, Lausanne has become a cultural and economic centre in Switzerland. In the earliest days, it was a Celtic settlement and later a Roman military camp. In 1803, as part of the canton of Vaud, Lausanne joined the Swiss Cpnfederation; and in 1964 hosted the Swiss National Exhibition, or Expo64.


Students studying in Lausanne learn about and witness these layers of history in the buildings and landmarks of the city as they explore the streets and many museums with their summer school.




Students enjoying sports in some of the outdoor facilities at Brillantmont International School in Lausanne

Study in the "City of Sports" - Lausanne
Lausanne hosts innumerable sporting events every year and has been the international seat of the Olympic Committee since 1915, hence its label as the Olympic Capital. Because of the presence of this respected leader in sports, over 50 other sports federations have established their headquarters here over the years.
The city is also known for sporting opportunities for the everyday citizen and visitor. In and around the lake you can engage in activities from swimming and sailing to cycling and beach volleyball. Summer school students taking advantage of these offerings have a one-of-a-kind experience in Lausanne.
For instance, the summer course at Brillantmont provides varied sports classes every afternoon after the morning language class. Sometimes these take place off campus, but often are on campus, on the tennis court and multi-sports court and in our multi-purpose sports hall.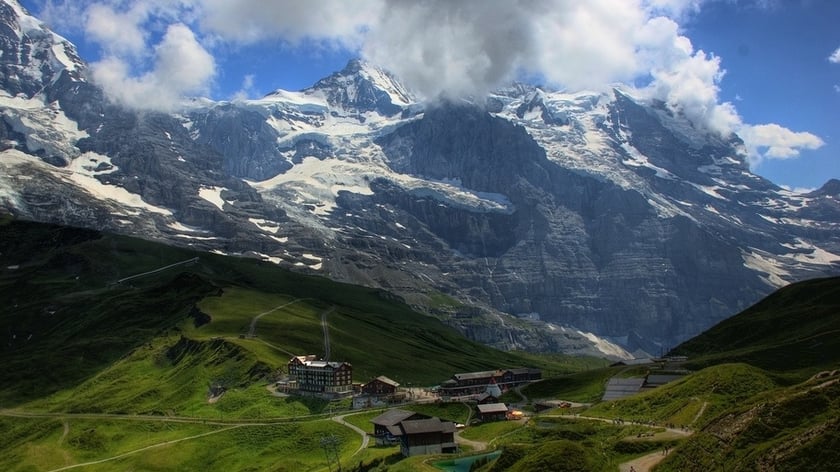 The world famous landscapes of the Swiss Alps are at your finger tips when you study in Lausanne!


The magnificent Swiss outdoors
The spectacular Swiss alps are just a short bus trip away from Lausanne and provide inspiration for memorable day trips and weekend outings, hikes through the wildflower spotted meadows, and the incredible views of lakes, alpine streams, mountains and small villages that Switzerland is known for.

Summer school students at Brillantmont all participate in the weekend trips to explore the great Swiss outdoors - mountain karting, rock climbing, tree circuits and many more. Don't let your child miss out!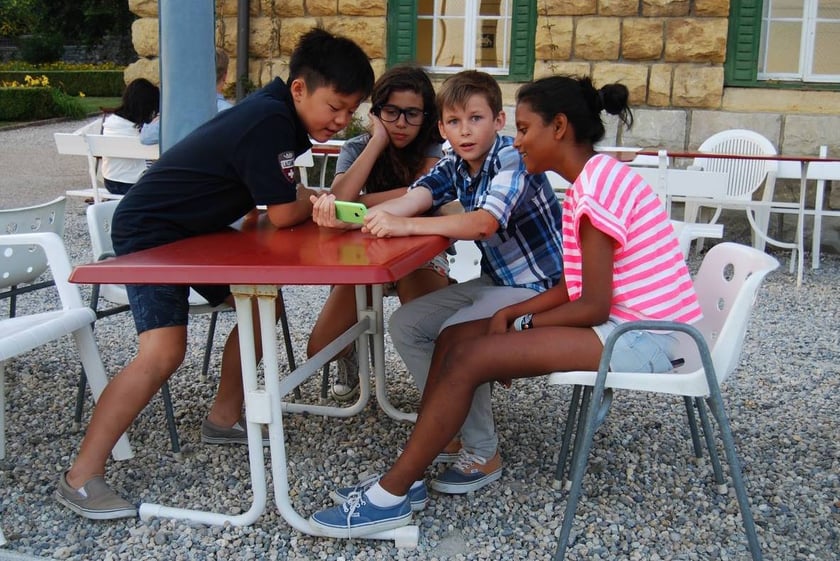 Brillantmont Summer School students enjoying some free time with friends
Multi-lingual opportunities at Summer School
Lausanne is located in the French-speaking part of Switzerland, but due to the small size of the country, the other three official languages – German, Italian and Romansch – are also frequently heard. Plus, of course, Swiss people speak excellent English!

In a summer course at Brillantmont, students spend the mornings learning English or French in the classroom before their afternoon of fun sports activities. Since French is spoken all around them in the city, they learn quickly and apply skills learned in the classroom right away in real life situations.
Swiss summer schools have very diverse student populations and at Brillantmont nationality quotas ensure a cultural mix. This means that students can learn from other children from all over the world and share their language and culture with them.
Are you curious to find out more about Brillantmont International School and our summer programme? Brillantmont is a small, family owned school that offers unique personalised attention to your child. Find out more about our programme by clicking the banner below.
Other articles on summer school that you might find useful:
Quiz: Going to Summer School In Switzerland? Test your Knowledge!
What Parents of Summer School Students Can do in Switzerland