Swiss boarding schools are known globally for their long and illustrious history of excellent education that polishes and refines its students - an education that prepares them for successful careers and memorable legacies as well as leaving them with a global network of connections. Many of the world's powerful, elite, and royal families have attended Swiss boarding schools and international institutions over the centuries.
What draws them to the tiny country of Switzerland? The national security, high standard of living, central location in the middle of Europe, unmatched natural setting, excellent year-round sporting opportunities, rich art and cultural heritage, and sense of discretion are just some factors which draw these families back time and again.
This legacy began early on with influential leaders in education sprouting out of Switzerland such as Jean-Jacques Rousseau. Proud citizen of Geneva, Rousseau was an 18th Century writer, philosopher, and composer who greatly influenced the French Enlightenment. He is also known for being an early pioneer of education that is appropriately tailored to a child's developmental stage – methodology that has directly influenced modern educational models.
Taking Rousseau's philosophies further and building on them, Johann Heinrich Pestalozzi of Zurich is another key Swiss figure in educational history. He was an educational reformer who worked to teach students through activity and by encouraging their own interests. Boasting these and other early educational pioneers, Switzerland refined its education systems and Swiss boarding schools reflect this spirit.
Today, Swiss boarding schools offer a wide range of curricula: the UK International General Certificate of Secondary Education(IGCSE) and GCSE A Level certifications, the American High School Diploma, the International Baccalaureate diploma (IB), the French baccalauréat, and the Swiss university level qualification the Matura/Maturité. It is this internationalism that makes Swiss boarding schools stand out.
Over the years some of the famous people who have attending Swiss boarding schools have included royalty such as King Albert II of Belgium who reigned from 1993 to 2013, Prince Edward Duke of Kent and first cousin to Queen Elizabeth II, King Fuad II of Egypt and member of the house of Muhammad Ali, King Juan Carlos I of Spain who reigned from 1975 to 2014, King Ntare V the last King of Burundi, Prince Rainier III of Monaco and one of the longest ruling monarchs in European history, and other royalty from Denmark, Italy, Greece, and Yugoslavia.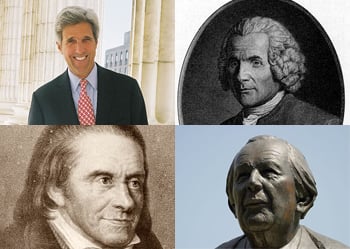 It is well known that John Kerry attended Swiss boarding school in the beautiful Canton of Zug in central Switzerland. Undoubtedly, living alongside so many international students and being able to engage in debates, Model United Nations and Humanitarian work leaves an impact and creates individuals who want to make a difference to the world around us.
The arts and humanities are also trumpeted across Swiss boarding schools. The rich cultural heritage that Switzerland has to offer in its many museums and historical sites provides an ideal location for a well-rounded education.
Alumni of Swiss boarding schools who excelled in these areas include the British historian and biographer Sir Alistair Horne; actress and daughter of Diana Ross, Rhonda Ross Kendrick; Tad Szulc, writer and New York Times correspondent; Andrea di Robilant the Italian fiction writer; Leona Naess, British singer-songwriter; American poet and literary publisher, James Laughlin; Michael Korda, former Editor-in-Chief of one of Canada's largest publishers Simon & Schuster; and David Cecil, 6th Marquess of Exeter, winner of the 400m hurdles at the 1928 Summer Olympics.
Brillantmont International School stands proudly in this tradition. Established in 1882, it stands out among Swiss boarding schools with its small, family atmosphere. It respects nationality quotas to ensure a diverse student body. For 135 years, families from all over the world have been sending their children to Brillantmont to get a bespoke education, which successfully prepares them for tomorrow's world. Graduates of the school have gone on to become leaders in the fields of science, politics, the arts, finance, law and business.

Want to learn more about the Swiss boarding school experienceand all that Brillantmont International School has to offer? Contact us directly!
Study in Switzerland this winter on our 6 or 7 week-long winter course. Learn French, ski in the alps and make new friends from over 40 countries.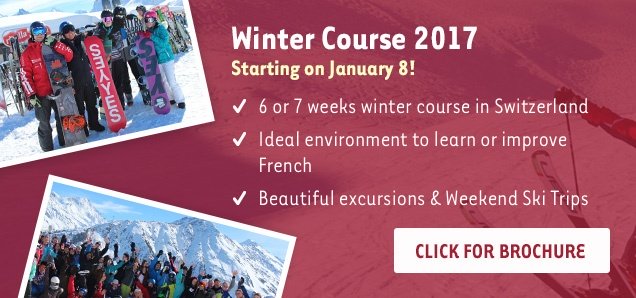 Additional Resources
A Unique Look into a Family Owned Boarding School in Switzerland
Information on the Swiss school system
What's in a Name? A Swiss Boarding School History
John Kerry at a Swiss boarding school