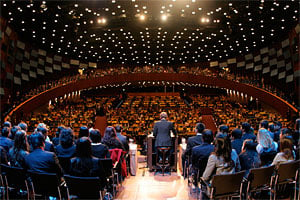 At the end of November a group of Brillantmont students headed out to Singapore, in the company of teacher Mr Victor McClean to participate with over a thousand others, in the Model United Nations (MUN) conference (www.thimun.org).
Brillantmont is the only European international school to participate in the Singapore event, whilst another group will join the main conference in The Hague in January. The purpose of MUN is to bring together young people from all over the world, to seek solutions to world problems through debate and discussion. It requires research and preparation from the students involved, as they defend their designated country's policies on world issues. Kayley, participating for the first time said, "I felt really confident and proud of how I was able to speak in public."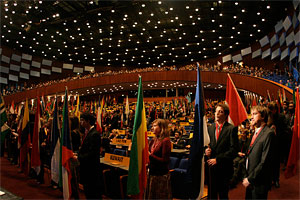 Model United Nations provides exceptional opportunities for leadership and encourages students to research their ideas and work collaboratively. As Mr Mc Clean says, "Feedback from top universities and employers repeatedly states that despite excellent academic results, young people are unable to collaborate, think creatively and articulate their ideas clearly. This simulation exercise challenges the students to do just that, providing an authentic learning experience which develops skills beyond the classroom."
Anastasia, also President for the Human Rights Council commented, "It's a great opportunity for all of us to attend such a prestigious conference and everyone is so enthusiastic and co-operative."
Read more about extra-curricular activities in Brillantmont here.
Images from munity2012