One of those things you often hear said about boarding school in Switzerland is that it builds your child's confidence. But how exactly does it do this, you might ask? This blog will detail some of the many ways that graduating young people at boarding school leave with high self-esteem and a deepened sense of confidence.
Confidence is essential to successful academics and ultimately an ambitious career path. In every aspect of a boarding school life this is kept in mind. However, there are a number of areas where this is particularly nourished.
Academic excellence and determination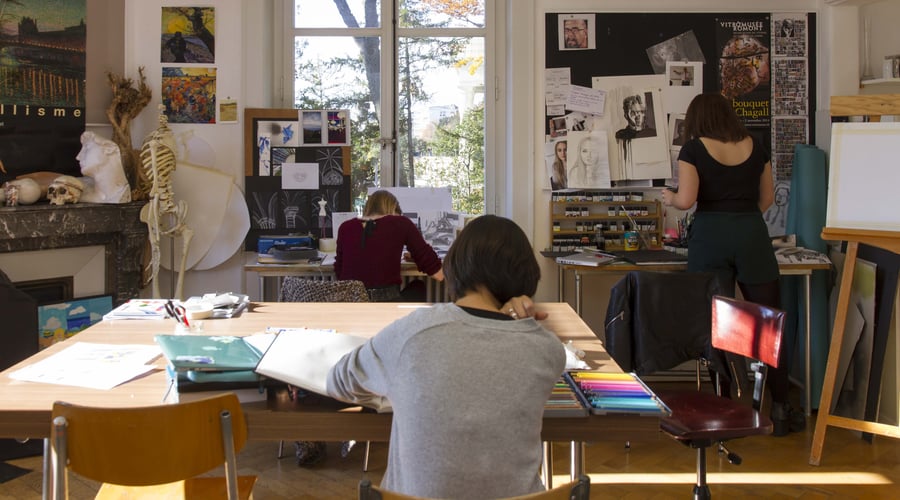 Class sizes are small at Brillantmont and allow for personal attention and full engagement from students
Everyone at a boarding school places high value on academic excellence and with individual attention from teachers and staff, students build confidence and determination in their studies that they would not necessarily gain from a public school environment.
At Brillantmont, visiting speakers and specialised workshops and fieldtrips offer further avenues through which students can find what they are passionate about and truly engage in something that will uplift them as an individual, student, and ultimately professional.
Pastoral Care boosts students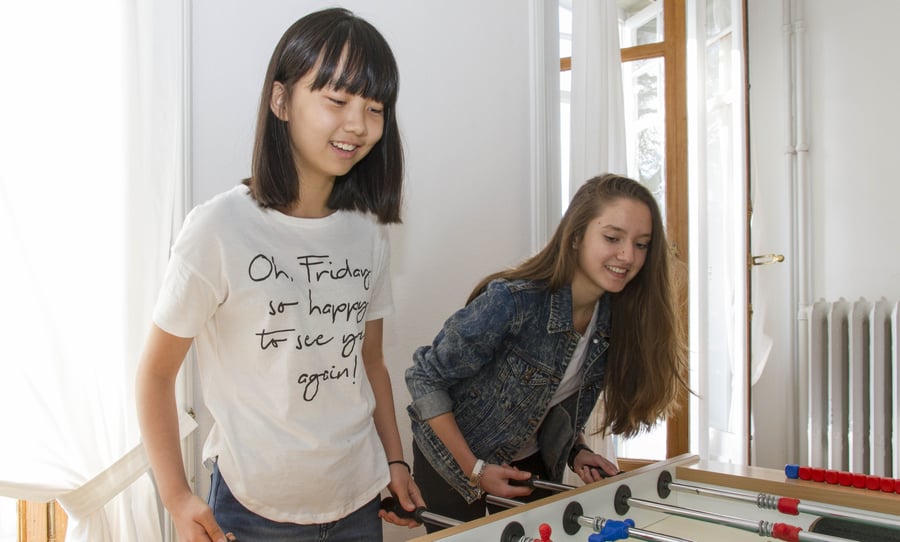 Pastoral care in valued in every aspect of Brillantmont International School
Pastoral care ensures that no student is neglected and everyone feels nurtured and centered in the community. This allows for a strong emotional base from which students often sense their confidence in themselves growing.
This important feeling of being cared for by your mentors, teachers, friends, and community, allows students to focus on other areas of their development and lives, trying new things and growing in their own individuality. Well-being lies at the heart of the Brillantmont experience.
Independence leads to resilience & confidence
Students build confidence through increased independence and leadership
Students at a boarding school such as Brillantmont, develop a strong sense of independence. They are often given new responsibilities as they mature and take on leadership roles among their peers. Their thinking and ideas are refined through academic studies and they become strong individuals in their own right.
Opportunities at a small school allow for all students to become engaged in significant ways that a larger school could not offer due purely to its big size. This independence in students builds resilience, which in turn deepens their confidence.
Sports build lasting skills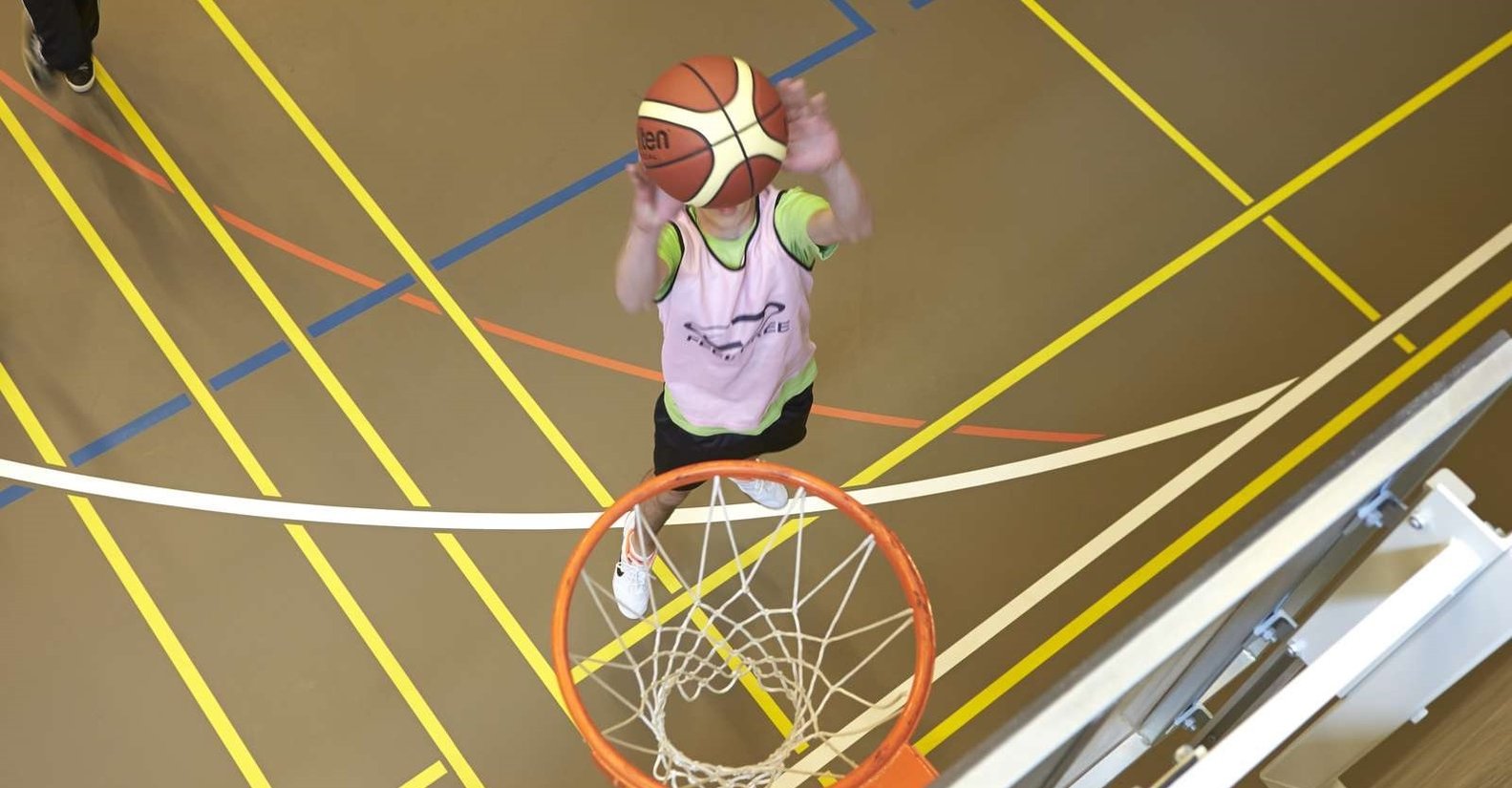 Brillantmont boasts an extensive sports programme with excellent confidence and teambuilding opprotunities
Another area that Brillantmont focuses on with its students, is building teamwork and confidence in physical skills through an extensive sports programme. Students are able to refine their athletic skills in disciplines from basketball to cross country or try new sports like cross-country skiing, pedalo, beach volleyball, or swimming. School teams enable the more athletic to pursue their interests beyond the sports classes.
These refined physical skills translate into how children hold themselves and the air of confidence and reassurance they exude. A sense of confidence in the way one carries oneself is visible to everyone one comes in contact with.
Leadership Skills start early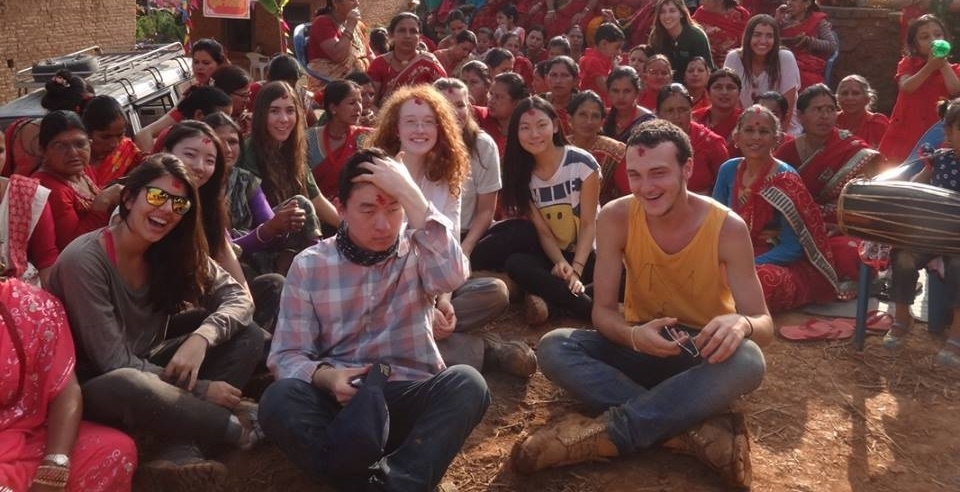 Habitat for Humanity trip to Nepal last year offered many students incredible leadership opportunity

Leadership skills are built throughout your time at boarding school through opportunities in academics, boarding houses, sports, service projects, and extra-curricular activities like TED-x Model UN, or Habitat for Humanity.
When trusted with the responsibility of a leadership position in any of these areas, students from a very young age blossom and their confidence grows to new heights. The advantage of a small school like Brillantmont is that it can offer such leadership opportunities to a higher percentage of its students.
Social Skills are gained daily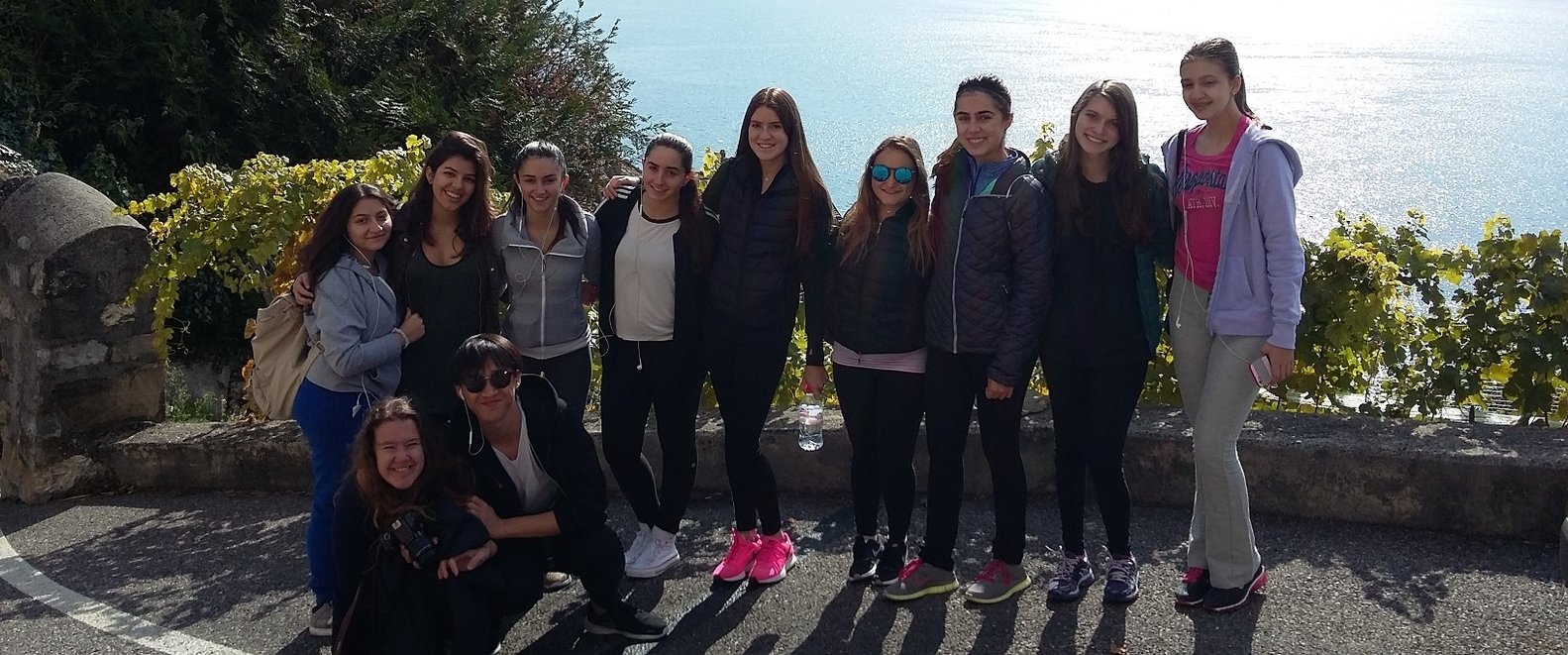 Social skills built at boarding school serve your child throughout their life

The last area that is important to note in regards to the many ways that boarding school boosts your child's confidence, is the area of social skills. Through the day-to-day life at a boarding school, your child learns how to approach a stranger from another part of the world and become best friends, how to network with adults and professionals in areas that interest them, and how to thrive in a close-knit community with all kinds of people. The daily activities of the school get students out of their comfort zones and challenge them in ways that allow their confidence in themselves to flourish.

Learn more about our boarding school programme here.
Other blog articles that may interest you:
A Unique Look at a Family Owned Boarding School in Switzerland
Tips from Current International Boarding School Students
8 Reasons to Choose a Swiss Boarding School