The school year is wrapping up soon and summer school in Switzerland is fast approaching. Where are you planning to send your summer school student this year? When deciding which school is best for you, learning about the day-to-day routine can be essential.
Some schools focus entirely on recreational activities while other are purely academic-intensive programmes. Brillantmont is unique with its balanced learning and recreational schedule.
The following will give you and your child some insight into what it is like to spend a few weeks at the Brillantmont Summer Course 2016.
Summer School Morning - Language Learning
Students at the Brillantmont Summer Course stay in our gorgeous boarding school accommodation, looked after by caring, experienced staff. The day starts with a delicious breakfast where students can connect with their friends, who come from all over the world.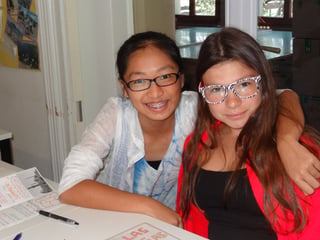 The day's activities begin with language classes, either English or French. Students take placement tests before they start the programme so they are in classes with other students at similar levels. Classes are small so students are given lots of individual attention and improve their skills rapidly.
The first study session of the day focuses on grammar and the important mechanisms of the language. After a short break, the second session is more conversation based and focuses on speaking the language and gaining confidence orally.


Since Brillantmont is located in one of the beautiful cities in the French-speaking part of Switzerland, the teachers take advantage of the city to put the students' newly-learned skills to work with native speakers in real-life situations, by visiting the market, the cathedral or other places in Lausanne.

Summer School Afternoon - Sports!

After a yummy lunch on the school grounds, the weekday afternoons are filled with fun sporting activities. The Brillantmont International School campus has a fantastic sports center that includes incredible indoor facilties as well as outdoor tennis courts.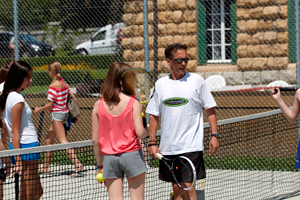 Afternoon sports include fun games in these on-campus facilities (such as soccer, tennis and basketball) as well as many trips down to the lake to go swimming, paddling or wind surfing.


Wednesday afternoons are set aside for special outings to places of local interest with the whole class. In the past some of the highlights have included the chocolate factory and a visit to the famous village of Gruyères, the Vevey Photo Museum, a cooking workshop at the Alimentarium museum in Vevey, Chillon Castle and even Lausanne Fire Station.

Summer School Evening - Activities, Study & Friends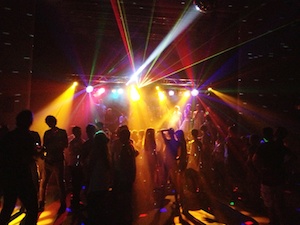 Once the day winds down after dinner, students are often ready for a relaxed evening with their new friends. Sometimes the kids get together for short study periods to go over the lessons of the day.
Most evenings though, an activity is organised. Students may enjoy a cinema evening, compete in a sports tournament, go bowling or ice-skating - the programme is very varied. A particular highlight of the Summer Course every year is the exciting BBQ on Wednesday evenings and the fun Friday night disco!



Summer School Weekends - Outings
The weekends at Brillantmont provide an excellent opportunity for more extensive excursions further afield. Without morning language classes, the weekends are fun-packed with day-long trips to places like Geneva, Berne and nearby famous spots. In the past , activities have included tree-climbing circuits, hikes and rock-climbing in the Alps, visits to exciting water and adventure parks and mountain karting.

The day in the life of a summer school student is full of fun and learning with continual opportunities to learn new skills and meet new friends. Don't miss out on all the good times this year!
Come to Brillantmont International School and make your own summer school memories. To learn more and download our FREE ebook on summer school in Switzerland, click below:


Other articles you may enjoy:
Swiss Summer School Memories at Brillantmont - with Slideshow!
What Parents of Summer School Students can do in Switzerland