For nearly 135 years, Brillantmont has been home to incredible students from hundreds of countries. The legacies they leave behind and the amazing things they head off into the wider world to do are an inspiration for our current students.
This blog marks the beginning of a series of articles highlighting our boarding school alumni. All of the alumni who will be presented on the blog in the next two months have taken time to answer a few questions about their time at Brillanmont, where they are now and what advice they would give current students. Thank you to all the alumni who participated!

Your time at boarding school, the person you develop into there, the people you meet, the mentors and friends you gather, all shape your future endeavours. Picking the right international school for you is therefore very important. It is our hope that these profiles and the experiences of our alumni will help both prospective and current students make these decisions and become successful at Brillantmont.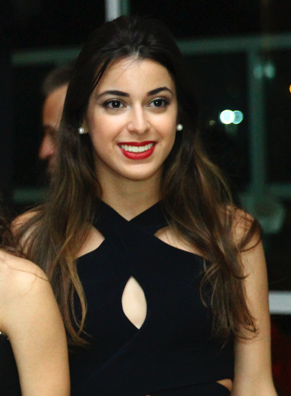 First up we have Erika Conti from Brazil who graduated in 2013! Here is what she had to share with the Brillantmont community:

What did you do when you left boarding school?
I studied at Brillantmont for 3 years before I left to Paris, to study International Business Administration at the American University of Paris (AUP). I really enjoyed living there. The city is amazing and I was also happy with the university, but after my first semester I realized I wanted to be near my family. During my second semester I started on the documentation to transfer to a Business School in my hometown and in May 2014 I came back to Brazil.

What is your profession now and what does it involve?
Now I'm still finishing my Bachelors degree. I graduated as part of the class of '13 from Brillantmont and I'll finish college in 2017. I currently have an internship in the financial sector of a shopping mall, and I intend to get into banking later on.

How did Brillantmont help you to get where you are today?

Brillantmont helped me not only on my resume, but it also gave me the freedom, ability and support to choose whatever career I wanted, without leaving my hobbies aside (I still play volleyball and the piano). Also, having fluent French and advanced Italian is a huge differential on my resume now, and I have stood out a lot because of the languages I speak. Having lived abroad and by myself is also of great value, since it's still uncommon for young adults in my city to have done so.

What advice would you give to someone considering attending boarding school at Brillantmont?

For someone who's considering studying at Brillantmont, I would say they should stop considering and go. You can only feel the experience once you're there. Also, one of the things I valued the most are traveling and meeting people from different cultures, and Brillantmont is the perfect way to enable you to do that. They can give you the perfect scope of an international life and living, with a brand new, big family.
Thank you to Erika for sharing her story with us! Good luck with your further studies from all of us at Brillantmont. Look out for more alumni profiles in the coming weeks.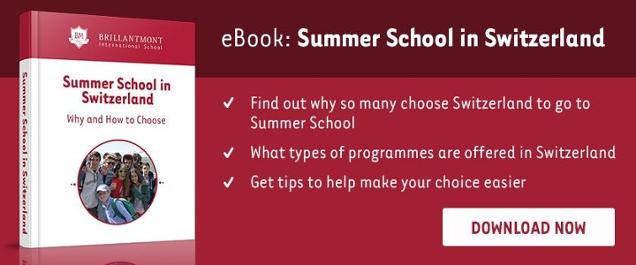 Other articles you may enjoy:
Staff Spotlight: Ms Tonge, Humanities Teacher & Activities Co-ordinator
Day in the Life of a Summer School Student
Highlights of the Spring Term at Brillantmont International School