This year Ms Tonge has coordinated a number of incredible activities for our international students at Brillantmont as well as continuing to stimulate students in her humanities courses. In this staff spotlight, she shares with us some of her highlights of teaching at Brillantmont International School and how she got to where she is today.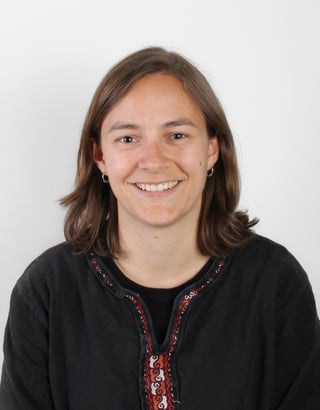 What brought you to Brillantmont?
I started at Brillantmont in September 2008. I had been teaching at different schools in Montreal, Canada, but I was looking for teaching opportunities overseas. When I saw the Brillantmont position posted, it seemed like a great opportunity to try something new and I jumped at the chance.
How has your role evolved over the years?
Every year has been a little bit different. When I started I was teaching fewer classes and working as a boarding staff member. I've taught a range of Geography and History classes since then, changing the mix every year. This year I'm teaching a bit less, and have been working as Activities Coordinator - a new and interesting challenge.
Brillantmont students are from many different horizons. How do you utilise this within your classes?
This is one of my favourite things about Brillantmont International School. History and Geography are both subjects that come alive when you talk about personal experiences; it's always fascinating to hear about the different perspectives on China's one child policy in a Geography class, or on the legacy of the Russian Revolution in a History class. It sometimes takes us off topic for a while, but it's always an interesting discussion!
How do you manage to get students to cast aside technology and get involved in the numerous activities taking place?
It's not easy! I've tried to offer a variety of different activities this year, for all different tastes. The international students here have been very proactive in coming to me and asking about different activities, and I hope that the warmer weather and different activities at the end of the year encourage more students to leave their technology behind and try something new.
Which words do you associate with Brillantmont?
opportunities
friendly
community
international
To learn more about our excellent academic and activity programmes, visit our website here. To get more information or register for our upcoming summer school, go here: