Mid-term exams and the Cambridge IIGCSE, AS and A Level examinations are fast approaching. With so much value placed on doing well and successful exam results being the key to future success, it can feel overwhelming to start preparing for the big day.
Exam prep at boarding school starts early with support from staff, teachers, house directors, and older students playing a key role in keeping kids on track and motivated. However, it is still ultimately up to the student to rise to their potential.

IGCSEs and A Levels, provided by Cambridge International Examinations, for over 100 years - are now taken by over 4 million students every year. These rigorous assessments require students to be well-prepared and to know their stuff! The following are some study tips compiled with the help of Victor McClean, the Assistant Academic Head at Brillantmont International School.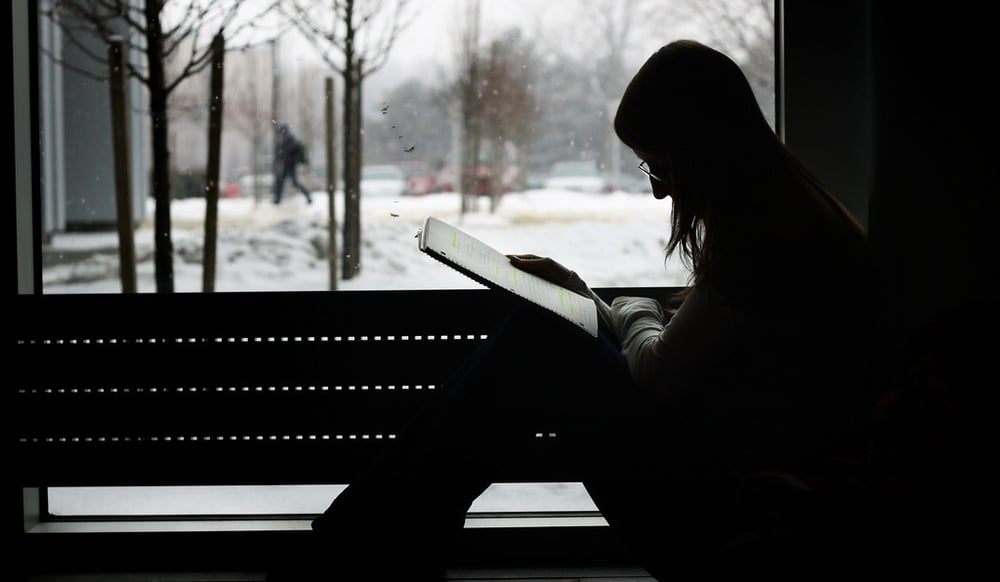 In the dark days of early spring is the perfect time to start preping for exams. Photo credit: Jeffery Smith


Be active and engaged, reading alone only retains around 15% of the information. Ask questions, discuss material with other students, and fully engage in assignments and activities.


Do not focus on time but on content. Set a goal of completing a unit not doing 2 hours of study, this helps monitor your progress.


Think about how the knowledge will be tested, study with the exam in mind. This may include taking a practice test and paying attention to how questions are formulated or what kinds of answers you score high on and why.


Self-test: brainstorm to identify what you know before starting revision. Often students do not add value to their knowledge and spend a lot of time going over stuff they already know. Be aware of your strengths and weaknesses.


Email your teacher questions as they arise, you will forget them otherwise. Go over the answers you received again in your exam reviews.


For many, revision cab actually be learning the material for the first time and also involves linking concepts and material from the whole year. It is inevitable that you will have questions and gaps in your knowledge and revision is identifying and closing these.


Handwrite your notes. You need to develop stamina and habits that match those you will need during the exam.


Flash cards are great but use them wisely, there is no use having 50 flash cards of material you know well. Better to have 15-20 of the areas you struggle with.


You will get out of it what you put in. Lack of work will be of no consolidation if you fail. Nor will the fact your friend failed. Stay focused and encourage your friends to do so too.


Get started early, learning requires time and effort but it is also enjoyable and rewarding. Don't leave it to the last minute.

Follow these tips and you will find yourself more prepared than ever for your exams. Look out for more blogs on studying tips in the coming weeks. To learn more about the Brillantmont academic programme, click here.
Other articles you might enjoy:
Exam Prep at Boarding School - Part I: In the Classroom
Boarding School Builds you Child's Confidence
Boarding School in Switzerland - the Day in the Life of a Student
How to Make the Most of Your International School Experience