Thursday October 25th is National Digital Day in Switzerland. This government run initiative is in its 2nd year and aims to promote and encourage digital skills across the country.


It has a particular focus on youth and wants to ensure that young people have access to training, building fundamental skills so they are prepared for tomorrow's world. We share the organisers' view that, " A truly innovative economy is based on both a solid education that builds on the past and looks to the future as well as talent development."


You may have seen in our earlier blog post how this fits with Brillantmont's objectives, since coding and robotics are now integral parts of our 8th and 9th Grade STEAM programmes. For the delivery of our course, we are working with TechSpark Academy, who are based at the EPFL in Lausanne. The founder of TechSpark Academy Marta Gehring (who is a Brillantmont alum) shares her vision of the digital and her delight in being able to work together with her former school.

Coding and robotics are part of the STEAM programmes in Brillantmont


The benefits of Python Programming Language
So, on National Digital Day, here at Brillantmont we can proud of our commitment to future-proofing the aptitudes of our students.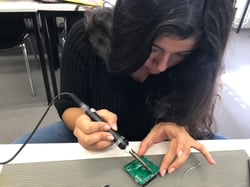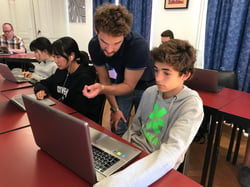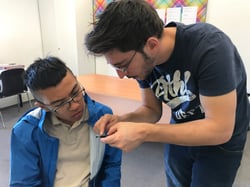 Want to learn more about the education at Brillantmont International School or ready to register your child in our programme? Click the link below.