We have been hearing a lot from students in our blog series this winter, now it is time to hear the parents' perspective! Why did they choose to send their student to study in Switzerland and how have they seen this benefit their child? These are essential questions to answer for families considering boarding school abroad.
The Bs, an American-East Indian family, shared with us their experience of having two children attend boarding school is Switzerland: "At Brillantmont International School, our children settled in very well, especially because of the attention paid to the student's individual needs, strengths, and areas of challenge. The teachers in small classrooms are able to teach each child with their individual learning style in mind." The supportive environment that they describe here, is particularly true of small Swiss schools like Brillantmont that has a family atmosphere that truly nurtures each child. Boarding staff, the administrative team, sports coaches, health nurses, and academic teachers all get to know each student individually and thus are able to build a tailored education for each child.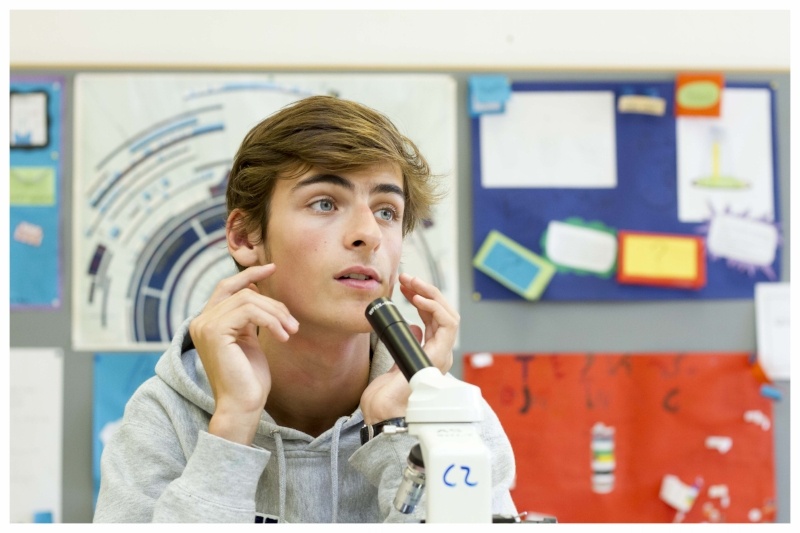 Not only have parents found the learning environment for their children to be optimal, but the location of a school like Brillantmont in the middle of Europe allows for incredible cultural exchange. Aside from the obvious benefit of studying abroad in a country that is not your own, where you experience new traditions, people, educational emphasis, and language, parents love the exploratory trips that students are able to go on all around Switzerland, Europe, and even Asia. This kind of extended field trip exposes them to new cultures, languages, and economies. For instance this autumn, students at Brillantmont took a trip to Barcelona. Brillantmont also has an excellent Model UN programme that many students participate in. This programme gives them exceptional debate, public speaking, and research skills, while allowing them to travel to new places and meet other young people from all over the world.
"He has always had confidence, but he now has added a broad world outlook that would not have been possible if he had stayed in his home country."
As one American parent observed: "Since [my son] has been at Brillantmont he has visited at least ten other countries! We can see how much he has matured. He has always had confidence, but he now has added a broad world outlook that would not have been possible if he had stayed in his home country." This global outlook is also gained through the close relationships with staff and other students that children build while at boarding school. Connections and friendships made at Swiss boarding school stay with you long after graduation and often benefit the student's career.
Brillantmont also ensures incredible diversity in nationality and cultural background among its student body by enforcing a nationality quota. This means that the school accepts only a certain amount of students from a given country every year. Enhancing your child's education at a Swiss boarding school like this can create unmatched opportunities: giving them a roommate from a country on the other side of the globe, or a band-mate who teaches them songs in a language they were never exposed to before, or teachers who can mentor them on an individual level, or travel opportunities that will expand their higher education options … the list goes on.
"The 'can do' attitude of the school and individual attention provided a real contrast with our experience in the local state system."
The S family from Britain / Switzerland appreciated some of the ways in which schooling in Switzerland is different from their home country: "We greatly appreciated the interaction and collaboration with the school to enable our sons to grow not just academically but in many other ways. The 'can do' attitude of the school and individual attention provided a real contrast with our experience in the local state system." Switzerland boarding school experiences include not only individualized attention, but also unmatched exposure to languages that schools in Britain just don't have. Switzerland has four official languages - French, German, Italian and Romansch - and English is spoken a lot as a language of international business. Nearly all students at Brillantmont International School learn French and what's great is that there are real-life opportunities to practice the language in the French-speaking city the school is located in. It is always amazing to watch students grow in their language abilities at Swiss boarding school - many of Brillantmont's graduates speak three to four languages fluently.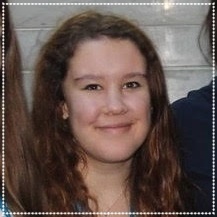 A Swiss parent told us that her daughter learned a crucial lesson while at Brillantmont: "that she needs to work hard to succeed." Private boarding school instills a solid work ethic and academic discipline in students that will serve them well as they go on to college and start their careers. They learn what it means to set goals, gain the skills they need to meet those goals, and if they need it, to ask for help that will ensure they succeed. The following testimonial from Mrs. S., mother of two Brillantmont boarding school students highlights this too:
"The impact of the school on my boys was remarkable in terms of confidence, motivation, and their general approach to work. That is due to the teachers who are strict but fair, making them believe in themselves and their ability and pushing them to achieve their best."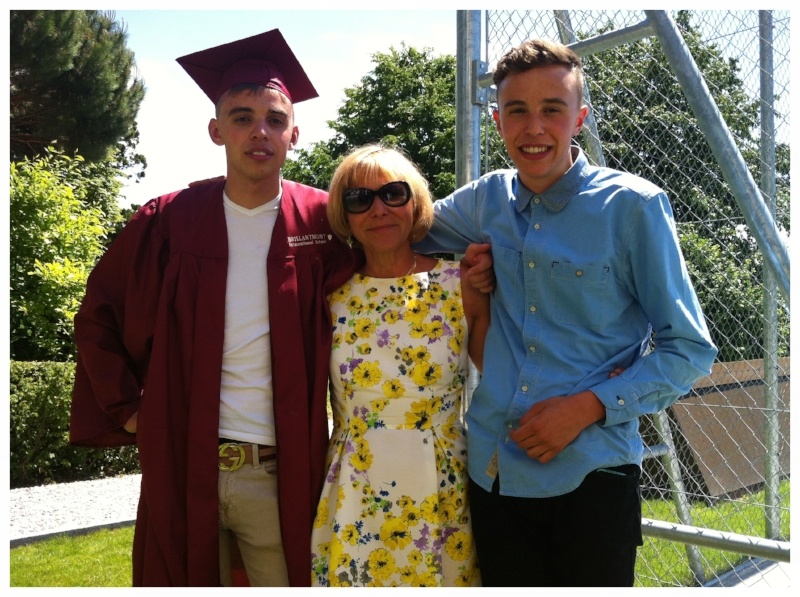 Another key element of a private Swiss education is the ability for students to pursue higher education all over the world. This is especially true for Brillantmont where we offer A Levels and American High School with SATs. Because of this diversity of curriculum, graduates of Brillantmont International School can choose to study in the UK, the US, and all over the rest of Europe. Many students in middle school and even high school often still do not know where they want to study in university, so keeping the options open and having school counselors who can provide guidance for any one of these educational directions, is very important to parents.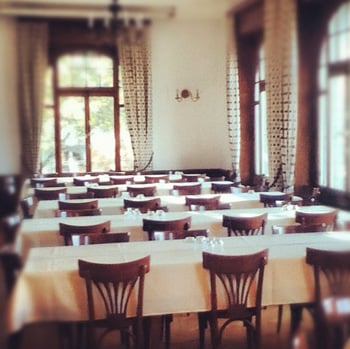 And finally, parents are always looking to provide their children with a healthy lifestyle that extends past the classroom. The fresh, clean air that Switzerland's beautiful outdoors provides and the excellent food sourced from the best providers in Europe, keeps your child happy and healthy at boarding school. Brillantmont also boasts a fabulous sports programme with great indoor and outdoor facilities for sports like basketball, tennis, football, dance, and volleyball. Here your child benefits not only from academic growth, but also activities that challenge them physically and keep them curious about the many ways they can excel in the world. When asked why she chose Brillantmont International School for her daughter's education, Mrs L from Greece said:
"The main reasons were its good reputation, the fact that it is family run, there aren't too many students, it is easily accessible, and it is a British education but with a Swiss twist."
Do you have questions about the Brillantmont boarding school programme? Contact us directly and talk to one of our friendly staff members.