In this short Q&A, Mr. Mclean, the Brillantmont Assistant Academic Head, shares with us some of his story and his passion for international education. He provides insight into why he loves to work with the students at Brillantmont International School and what he associates with the Brillantmont family.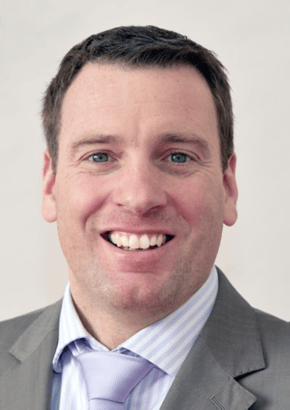 What brought you to Brillantmont?
I started at Brillantmont in September 2003. I was attracted by the unique, individualised focus on the students, the multicultural exposure, and the unique, supportive, family environment of the international school.
How has your role evolved over the years?
Brillantmont has provided extensive training and opportunity for me to develop and contribute to school improvement. In addition to my teaching duties (History and MUN and Social Sciences Co-Ordinator), I have a great deal of experience in pastoral care because I was the Boarding Housemaster for 10 years from 2004-2014.
I was made Assistant Academic Head in 2014 and now work closely alongside Ms Boland, the Deputy Director.
What gives you satisfaction in your work?
My favourite part of the job is when the students take ownership of their learning, when they finally have the confidence to challenge themselves and others.
You can see it, that "eureka" moment, when the student gives their knowledge meaning, the big picture becomes clear and they no longer ask for my opinion; indeed, they challenge it! That's when I know they are ready for whatever the 21st Century has to throw at them.
What do you do when not at work?
I love skiing and rugby as well as traveling with my family.
Which words do you associate with Brillantmont International School?
Opportunity
Positive
Dynamic
Supportive
Family
Ambition
Special
To find out more about Brillantmont, find us here. Look out for upcoming blogs highlighting staff. We wouldn't be the exceptional school we are today without our teachers and staff!
Other articles of interest:

7 Tips for having a balanced life at boarding school - Mrs. Brown
Protecting your child from cyber bullying at boarding school
What parents of summer school students can do in Switzerland