Since September, our Grade 8 students have been putting together electronic components that are gradually turning into robots. Robotics and programming courses are part of Brillantmont International School core curriculum to develop connections between science, technology, engineering, art and mathematics - the STEAM fields.
This week the students were connecting their Arduino microcontrollers to their laptops and writing code that played music. Each microcontroller is a small functioning computer put together by the students using a number of small components and a soldering iron as seen in our previous robotics and coding blog post.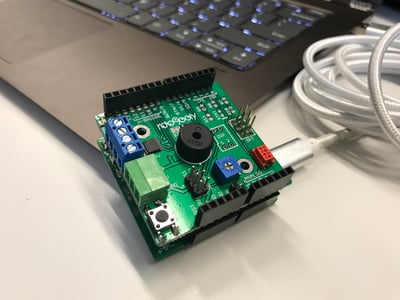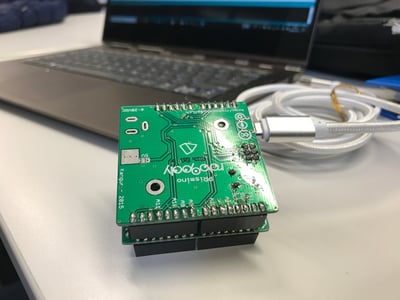 Programs to control the machines can written with the Arduino programming language and then uploaded via a USB cable. They might not be fully functioning robots yet, but they do now have flashing lights and can play a half decent tune.
Starting with the required frequencies and sequence of Jingle Bells, the students made adjustments to their programs so they were eventually able to play the themes from Star Wars and Game of Thrones as well as a few improvised and original compositions. Without proper speakers, the sound is quite basic but it was amazing to hear an orchestra of bleeps emanating around the room.
The next step will be adding more buttons, wheels and possibly legs! Stay tuned!
Want to learn more about the education at Brillantmont International School or ready to register your child in our programme? Click the link below.