As the Brillantmont Summer Course is fast approaching, many students from all over the world have already registered for the excellent language learning and sports activities. The BM summer school is well known for creating a great balance between studying and having fun. Whether your child is starting boarding school or university abroad for the first time in the fall and you want them to get a taste of what it is like to live away from family, or your child has been going to summer school abroad for a number of years already and can't wait to go back again, our Summer Course has something for everyone.

While other posts featured on this blog have focused on the academic learning at summer school, for this article we will highlight the sporting opportunities at the Brillantmont Summer Course. Mr Tim Rouge, is the Sports Co-Ordinator during the summer (and the school year too). As the week begins, the students get separated into groups of ten to thirteen students, all according to their age and gender.
"This enables them to play with people of similar physical strength", Tim explains. "We meet at 2pm on the tennis courts every afternoon and then each group heads off to different places to do different activities". Every day is a bit different. Even if your child stays at the summer camp for a number of weeks they will never get bored as they'll do different sports every day.
Brillantmont uses all of its own top sporting facilities, including a huge indoor sports centre, but groups also use facilities at a nearby school, go down to the lake to go banana boating or paddle or windsurfing, or use other facilities in the city.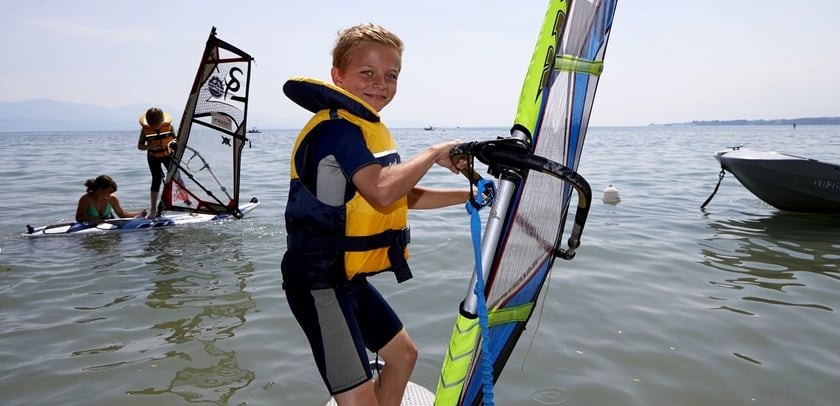 Tim says that his personal favourite sport to teach in the afternoons is trampolining. "It's something that not all our students know and it's really fun for everyone", he says. "Students can improve quickly. Sometimes students who are not a natural at team sports are very good at trampoline. We do different exercises to help them improve and move on to doing more complex jumps and flips". After two hours, most students can do the front flip and other cool moves. They discover a new range of movement through these activities that is different from other group sports.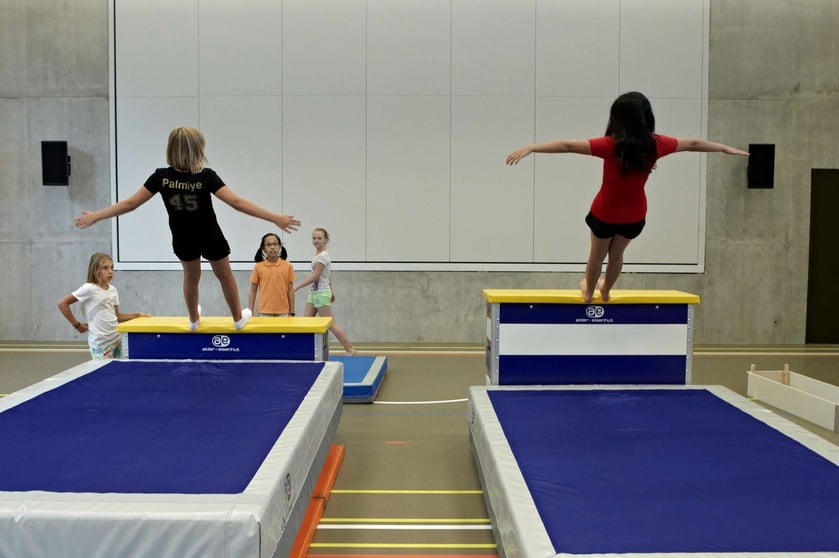 "You get a shot of adrenaline while jumping and students get over their fear of being high up or flipping over. It challenges them in a way that is very satisfying for everyone who pushes themselves." Tim also highlights the fact that the kids feel supported in a positive group atmosphere around the trampoline where healthy competition is encouraged. If one student is successful at a flip, other want to try it and push themselves too.
After sports class, on many days, if the weather is good everyone heads to the incredible pool by the lake in Lausanne. There is a huge inflatable fun park in the water, as well as opportunities for students to practice their diving, play basketball, football, and beach volleyball, or just relax with their new friends and have an ice cream. Sometimes the school might organise a ping pong tournament, which is always popular.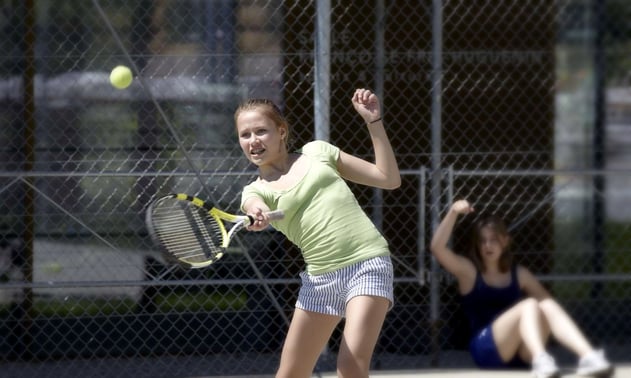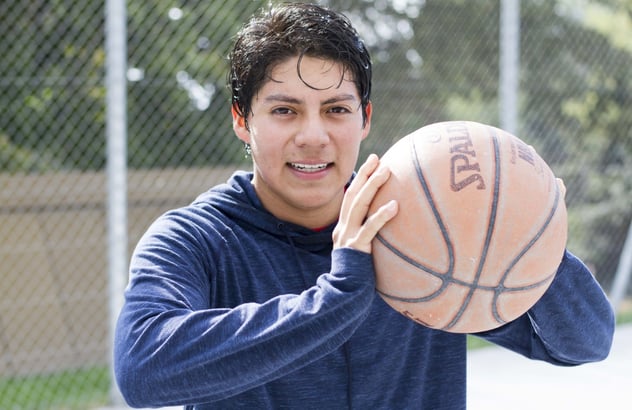 Another great sport that is played a lot at summer school is soccer, which nearly everyone in the world knows a little. It's a good way to meet new friends and build a good group dynamic. Once again, students find themselves well supported in these team games as they bond with their new friends.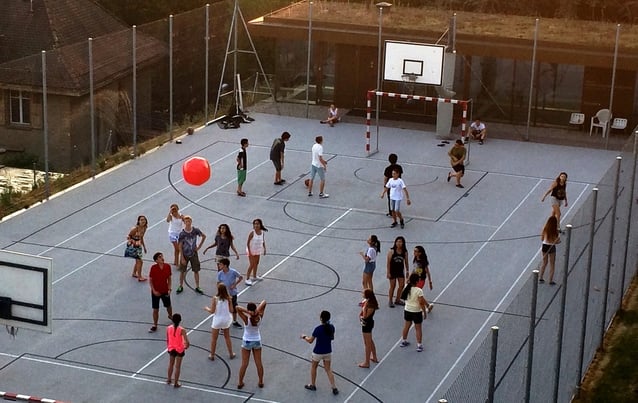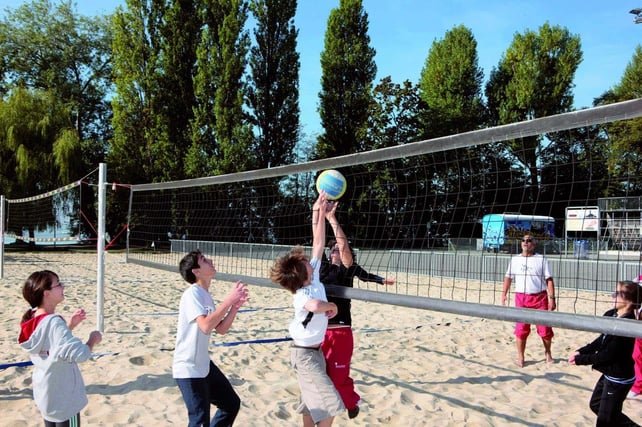 Tim and the other summer course staff organise various tournaments in the evenings to further push students to try new things, have fun and excel in what they are good at. The winners are then celebrated in an award ceremony which boosts student confidence.
Want to learn more about the activities at Summer School 2017 or ready to register your child before all the spots are filled? Click the link below.
Related posts:
My Adventures at a Swiss Summer School
Interview: The Benefits of Sports at Boarding School in Switzerland
Summer School 2017: What Adventures are Waiting for your Child?
5 Reasons to Attend Summer Boarding School in Switzerland this Year