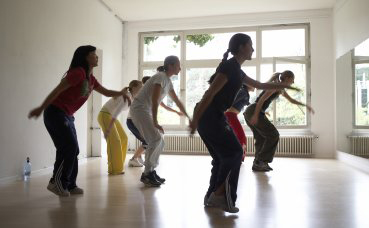 When your child enrols at Brillantmont, they are signing up to more than just an educational experience of a lifetime. We value the enrichment of our students' lives completely and have an active social agenda which we believe fosters many positive aspects of a child's development.
Sports as part of a rounded education benefit students in many different ways. Citing an academic review from 2006, UK website Sports Development reported that physical education and school sports were widely regarded as having the following positive effects:
Giving students greater self-confidence and self-esteem;
Benefitting both mental and physical well-being;
Educating children on different forms of health and a respect for their body;
Enhancing social and cognitive development, thus aiding academic achievement.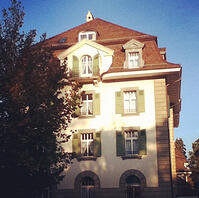 At Brillantmont, we believe a key part of educating children and enriching their lives and experiences is found through sports. For those that want to enjoy a great education and a varied choice of sports at an international school in Switzerland, please do get in touch, or better still, book a private tour and see our excellent facilities.
Sport is central to our non-academic curriculum, and yet we ensure that not no focus is taken from other classroom subjects and activities. All our students have the chance to take sports classes as part of their personal timetable, and we offer a wide variety of sports both on-site and in the sport-friendly surroundings of Lausanne.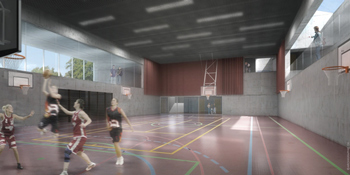 In July 2012, we opened the Françoise Frei-Huguenin Sports and Cultural Centre at the heart of campus, giving us the perfect centre in which to base our sporting programme. As well as many on site activities, we also provide access to the following, depending on the time of year:
Beach volleyball
Cross Country
Ice Skating
Swimming
Cross Country Skiing
Cycling
Our school also competes regularly against other private schools in the region in enjoyable and competitive fixtures across a wide range of sports. We're very proud of our sporting successes, and show off the achievements of our hardworking students in a modest trophy cabinet in the reception area.