Studying at Brillantmont is a fantastic experience for students. As well as preparing for upcoming exams, the students have the opportunity to meet new friends from around the world, develop language skills, and to try new activities.
Their studies will lead on to university, if they choose further education, where they can build on what they learn with us. Whether they opt for GCSEs and A Levels or the US High School Diploma, education here will help to forge a path towards the career of their dreams.
Preparing for university: exams at Brillantmont

Here at Brillantmont, we deliver a well-rounded secondary programme for Grades 8 and 9, which provides a solid foundation for the Grade 10+ programme. By offering examinations such as the very popular A Level course, we help students to specialise in subjects that will set them up for life at university.

A Level qualifications are accepted at colleges and universities all over the world. Achieving three or more solid passes in the end of year exams will open many doors for students who want to continue their studies.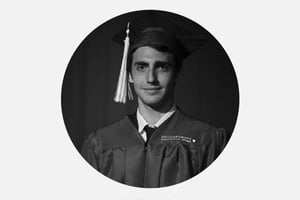 "Brillantmont manages to merge studies, sport and friendly activities... You can really get to enjoy some time with the whole school, students as well as teachers. Brillantmont not only gave me the scholastic tools to prepare me for university, but it also helped me become more confident and determined."
- Andrea (Class of 2017)
Our students' stories

Students can get inspired for the future with a look at some of our latest success stories. In 2018, 26 graduating students went on to study at universities and colleges all over the world. Some returned to their home nations; others headed off on new adventures.

Most notably, 13 students - half of the graduating class - have opted to follow up on their A Levels by studying at UK educational establishments. They are studying diverse subjects that include computing and engineering, law, fashion, politics and business administration.

Other international students from the same class have gone on to study music, medicine, sciences and commerce. The beauty of the Brillantmont programme for Grades 10-12 is how it prepares our students for further education - whatever they choose to study.


"Being accepted at Oxford for an MSc in Integrated Immunology is due in no small part to the wonderful education I received during my four years at BM."
- John, Brillantmont Alumni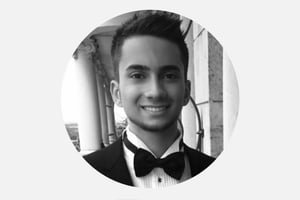 "After BM I studied for a BSc (Hons) Financial Economics with Integrated Professional Training at City University of London with a one year Industrial placement at the Bank of England and an internship at Deutsche Bank."
- Antonio (Class of 2015)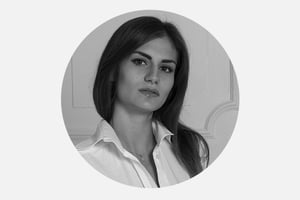 "I stayed in Switzerland, finished my Bachelor in interior architecture in Lausanne. After university I decided to work and live in Switzerland, because it felt like a home to me. I am an interior architect, I started my own company, working mainly for Switzerland but also Austria and Bulgaria."
- Zara (Class of 2007)



Read more about our students' stories, and how they have made their way in the world.
Want to learn more about the education at Brillantmont International School or ready to register your child in our programme? Find out more here!