Brillantmont is proud to present the Class of 2020! They'll go down in history since they are the very first class in the 138 years of the school's existence to celebrate via a Virtual Graduation. With filmed speeches, prizes and presentations, we were able to honour and celebrate their successes, as they watched from across the world.
Eric Frei, President of the School Board and 5th generation member of the founding family, shares his Graduation Message to our school community.
Anne Frei, Head of School and 5th generation member of the founding family, welcomes you all to share in the celebration of our Class of 2020.
Brillantmont Class of 2020
Around half of our Graduates completed their studies in the British A Level programme, whilst the others completed with the US High School Diploma and SATs. As they close the Brillantmont chapter of their lives - though not entirely as we can't wait to have them back in person for the epilogue – we wish them well in their future studies.
These past few weeks have been challenging for all but they have developed autonomy and become independent learners, as well as adapting quickly to the world around them. These skills will stand them in good stead as they enter universities across the world to study subjects ranging from Journalism to BioMedical Sciences to Business.
We're so proud of you all!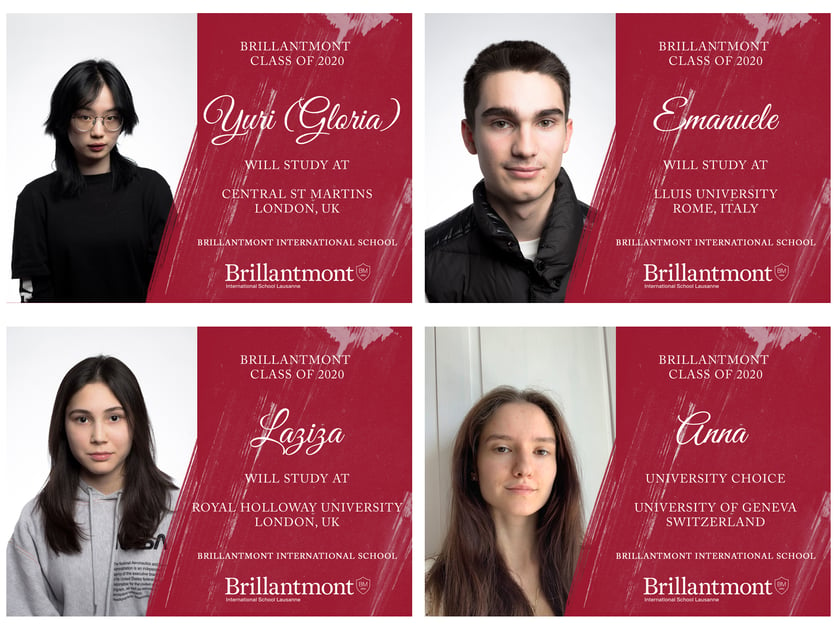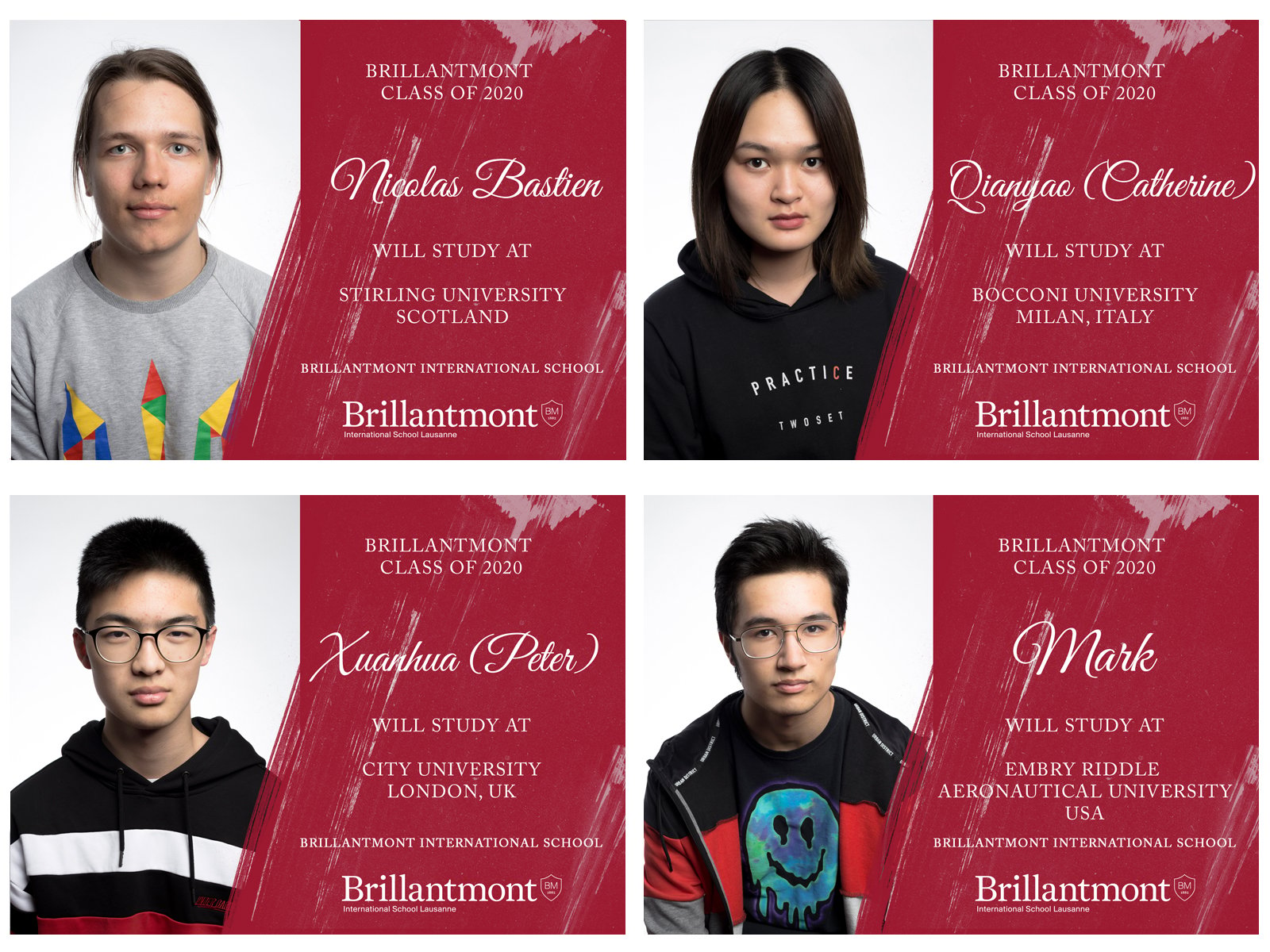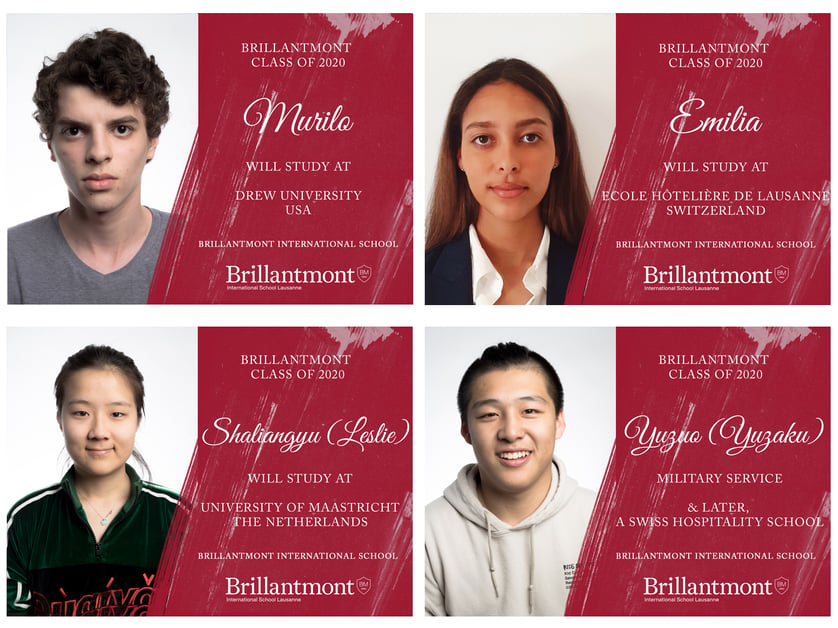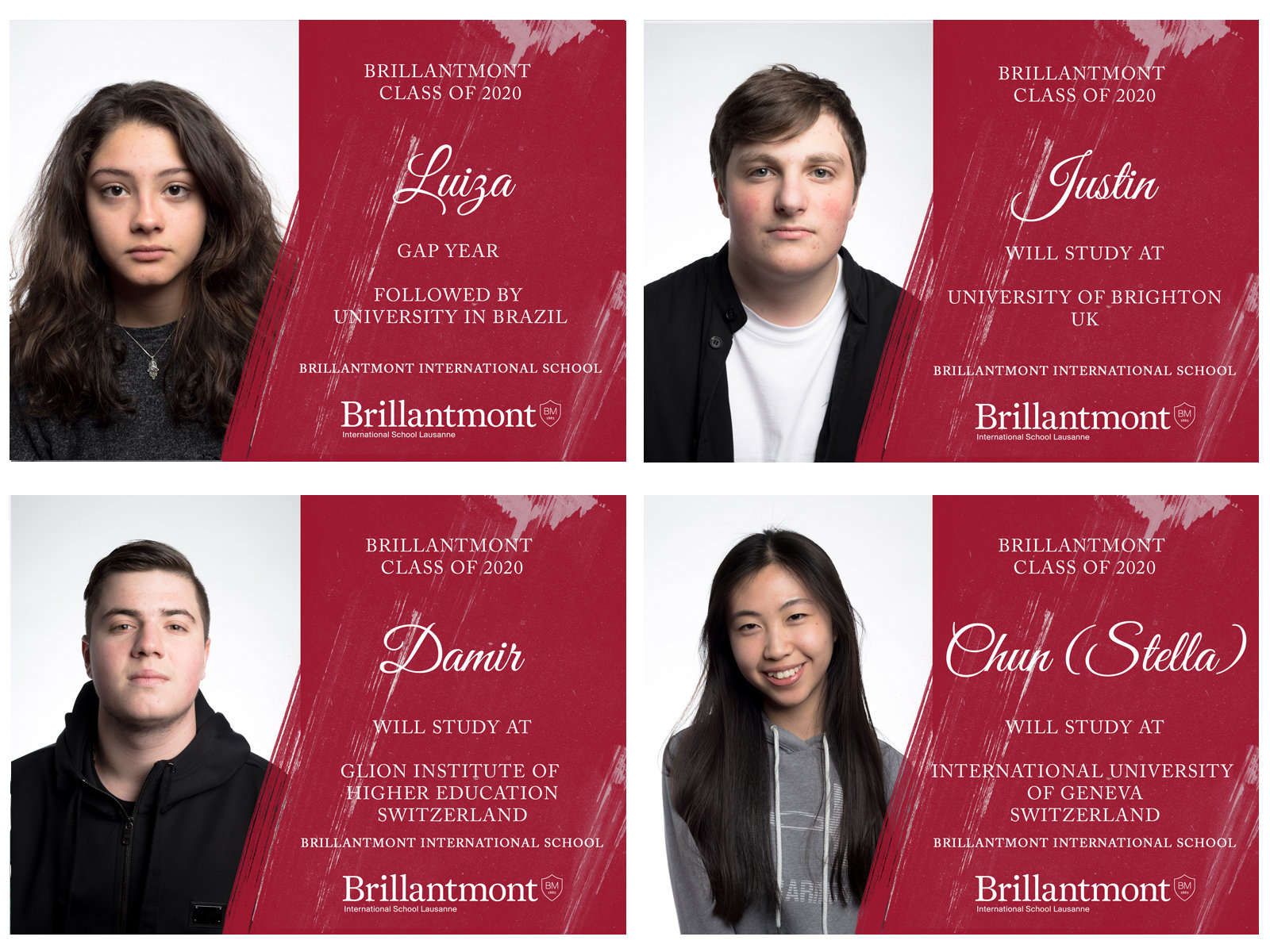 Brillantmont International School
Founded in 1882, Brillantmont International School is one of the oldest boarding schools in Switzerland and is still owned and run by the founding family. The school welcomes boarding students and day students, aged 13-18 (Grades 8-12) from over 30 nationalities. Brillantmont students follow stimulating courses leading to internationally recognised examinations (British Checkpoint, IGCSE, A Level ; American High School Diploma, PSAT 8, PSAT 9, PSAT 10, SAT test, SAT subject test, IELTS).
Small class sizes ensure that every student has close teacher attention and is constantly challenged.

Students also enjoy the many extra-curricular activities available, which include Habitat for Humanity, Model United Nations, cooking club, events planning club, vocal club, rock band and numerous sports clubs such as rugby, volleyball, football, yoga, trampoline and many more.


If you would like to know more about our course content, or if you have any questions for our staff, please don't hesitate to get in touch. Call +41 21 310 0400 or email admissions@brillantmont.ch us at Brillantmont to speak to a member of the admissions team, and we will be happy to answer your questions.