The great thing about studying in a Swiss boarding school in Lausanne means that our students are very close to the design capital of the world -Milan, Italy. A couple of weeks ago, a group of students headed to NABA - the Nuova Accademia di Belle Arti where they followed a workshop intended to give students experience of a college level design course.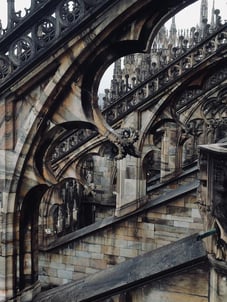 The topic was "You only live once, maybe twice" and was about recycling in design. The workshop was hosted by designer Hagit Pincovici, whose work is very philosophical. After an initial presentation on different types of design, with references to unusual, original, artists, it was time to get creative. The participants, who came from several schools, were asked to create a character which they could make using various materials available.

After initial sketches, it was time to bring their creation to life before later presenting their concept to the others. Brillantmont student Mara, from Poland, created a very fun, happy object called "The Pyjama Monster", which the judges loved. They really liked how she had worked out her idea and stuck to it and the final result. She won a fantastic prize- a two week Summer School in design at the Nouva Accademia di Belle Arti. Mara says that her idea wasn't really planned and she just "went with the flow. I wasn't thinking about winning at all," she adds, "I was really surprised!" Clearly a very talented artist, she has been painting and drawing since the age of six and now even has a website to showcase her work. She plans to study textile design or fashion and loves the art department at Brillantmont.
"Our teacher, Mrs Mc Fall, always lets me be creative and do whatever I want. I really appreciate the freedom to choose what I want to do and how I want to do it. "
Every year Brillantmont students continue to Art College and we currently have students studying at Parsons The New School New York https://www.newschool.edu/parsons/ and Central St Martin's London http://www.arts.ac.uk/csm/courses/ . Making the transition from A Level Art to university level art is a big step, which is why workshops like this are a great idea. "I like students to see a college level course because it's very much about them presenting the idea and then "go" . There isn't anyone supporting you every step of they way; the work is very independent. If you don't feel comfortable in that philsophy of "you research and then you get on with it", you won't enjoy a college course, " explains Mrs Mc Fall, Brillantmont's Art teacher.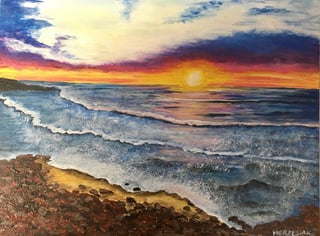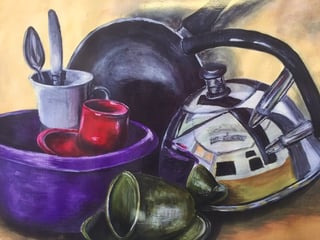 Want to learn more about our art department? Click here.