This year's Habitat for Humanity team traveled to Phnom Penh, Cambodia for 10 days in April to build an elevated house for Chaang, Samot, Neardey and Nita.

We arrived to Phnom Penh on Smiling Day where we were greeted at the airport by cheerful people giving out complimentary colorful bamboo fans, cotton scarves and woven boxes. From this day until our departure ten days later, we experienced the warmth…both literally and figuratively…of Cambodia.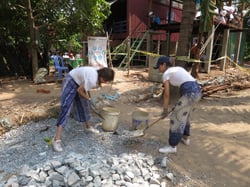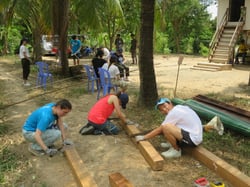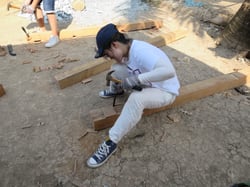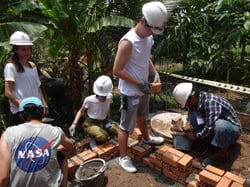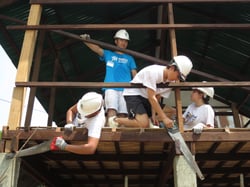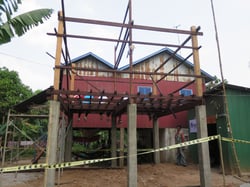 Throughout the week we worked on different elements of the house; mixing concrete for the pillars and the toilet, chiseling and sawing planks of wood for the frame, stripping bamboo with machetes, and nailing the bamboo down to make the floor of the house.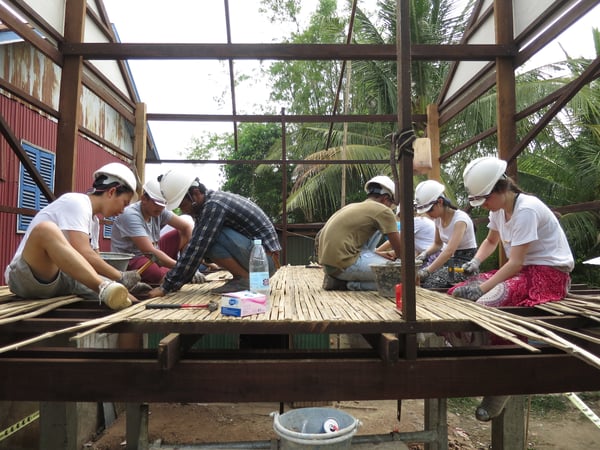 During our breaks in building we got to spend time visiting the local area - even participating in a hygiene event for the local children. We taught them how to wash their hands, clean and trim their nails, and brush their teeth. Apparently some of us aren't brushing our teeth correctly - it was a learning experience for us all!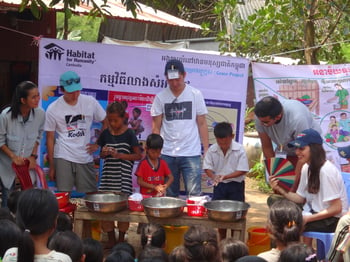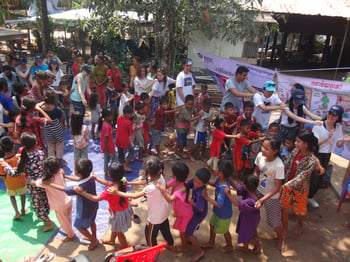 On our fifth and final day, the farewell party began with a house warming celebration for Samot and Chaang's family. Each member of the team was able to participate in the ribbon cutting ceremony, with Samot and Chaang making the final cut to inaugurate their new home while we congratulated them with the lotus flower confetti we peeled that morning.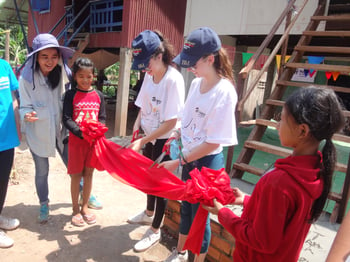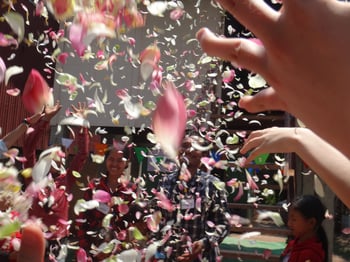 We huddled under the shade of their new home, and began exchanging words of thanks and gratitude as we reflected upon the last five days, with Smey (our local Habitat coordinator) acting as a translator.
Despite the overwhelming heat and humidity, it was a very emotional and heartwarming experience seeing Samot and her family so incredibly grateful for our work and her new home. Chocolates, stuffed toys, a potted plant, BM t-shirts, hats and various other gifts were given to the family and local workers that assisted us during the week, and their gratitude suddenly made the sweltering heat and hard work all worth it for the smiles on their faces.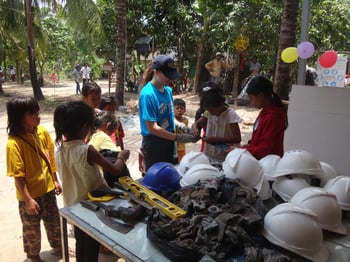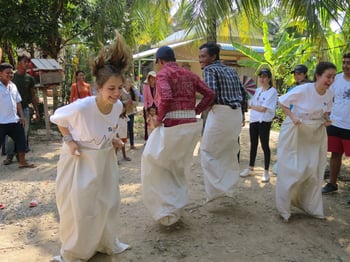 The afternoon activities began with Khmer New Year games, which included "hitting the clay pot" (a Khmer version of piñata), "running in a sack" and throwing baby powder on whoever you could. Swiss chocolates were given to the neighbourhood children, who were so excited to try some foreign snacks. Overall, the farewell was bittersweet, with many of us in tears and overwhelmed with a sense of accomplishment and gratitude for the incredible experience we had.
As we got into the bus, we said our final goodbyes and wished Samot and Chaang, along with the rest of the local team and children, all the best for the future and great health and happiness in their new home.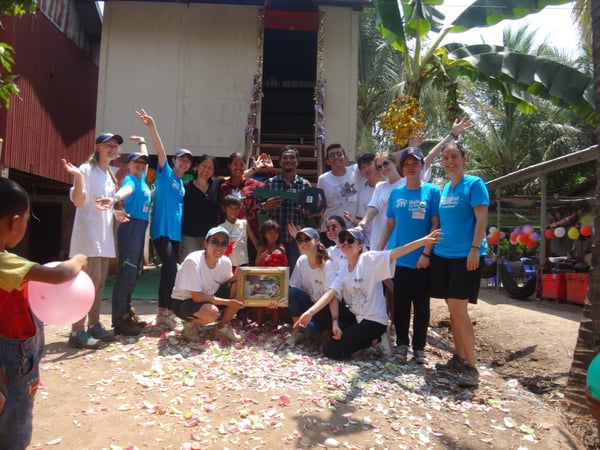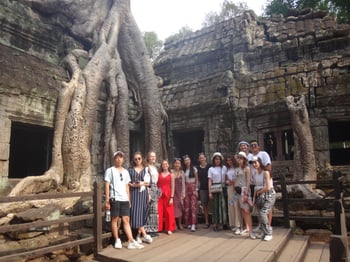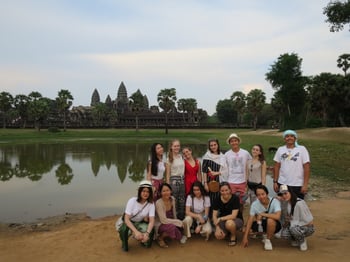 Want to learn more about the education at Brillantmont International School or ready to register your child in our programme? Find out more here!