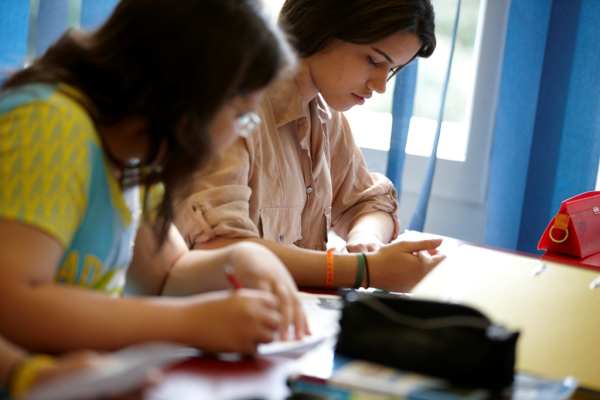 Switzerland is a country known for its excellent schools, from which some of the world's best and brightest have emerged. Find out who some of these people are, and in whose footsteps your children may well follow.
In a recent blog post on what the experts are saying about attending school in Switzerland, we learned that US Secretary of State John Kerry formerly attended a private boarding school for boys in Zug, Switzerland, where he learned to speak French. It's easy to imagine how his linguistic skills have served him well, especially when attending meetings at the United Nations in Geneva. However, he isn't the only person to have earned a degree of fame after attending a private boarding school in Switzerland.
Other Swiss-educated leaders include Indira Gandhi, the former Prime Minister of India, and a young H. Norman Schwarzkopf who famously went on to command the coalition forces in Operation Desert Storm.
Switzerland, home of CERN and the large hadron collider, regularly attracts eminent scientists and engineers from around the world. Yet we've also produced many of our own. These include the psycholinguistics expert Francois Grosjean and inventor Roger C. Field.
Many aspiring young writers were no doubt inspired by Switzerland's incredible scenery, while attending private schools. These include Roger Boylan, American critic and novelist, the Pulitzer Prize winning author Professor Douglas Hofstader and children's novelist Sharon Creech.
From the world of entertainment, American actor Billy Zane, perhaps most famous for his role in Titanic, spent a year boarding in Switzerland. Actress Charlotte Gainsbourg and Christopher Lambert, star of the film Highlander, also spent time at Swiss private schools.
At Brillantmont we treat all students the same and with the utmost discretion, regardless of the family they belong to. Every young mind we have the honour of educating has the potential to be everything they wish to be in the future – that's what's important to us.
Given the internationally recognised quality of Swiss private education, it is little wonder that people the world over are seeking to give their children every available opportunity to experience education in this welcoming, friendly and beautiful part of the world. Brillantmont is right at the heart of it, offering your child an education and life experience they will never forget.