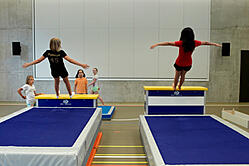 In a recent post we discussed the importance of sports to students' health, but it is also important to consider the valuable skills for life that physical exercise and competition can develop.
Cosmin from Romania says "When you play as a team you learn how to cope together and work towards a common objective. Playing football means you have to know how to cooperate with others and how to lead others if you are the captain. Whereas with a sport such as tennis, if you're going to fight for the same thing against your opponent, you have to be willing to give more than the other."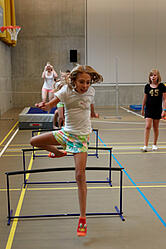 Daiki from Japan feels that being in the football team helps develop his personality because of the teamwork that is required.
Kiki from China takes advantage of the variety of sports on offer and says "The focus that you need to play badminton is the same focus that you need for your classes, whereas skiing allows you to enjoy beautiful nature, which makes you relaxed and gives a sense of freedom."
So many emotions, so many opportunities for personal growth – it's all here in the sports programme at Brillantmont.