Brillantmont is one of the only schools in the Lake Geneva area which teaches British A Levels. We are not the new kids on the block! Established in Switzerland in 1882, we have decades of experience in preparing our students for A Level success. Out of all the programmes offered for the 16-18 year old age group, we believe that A Levels is simply the best in terms of how it prepares students for the rigours of university study.
"Students who have taken Cambridge international A Levels are very well prepared for our curriculum and we find that they have a lot of confidence, but also that they have a good, deep subject knowledge."
- Stuart Schmill, Dean of Admissions, Massachusetts Institute of Technology (MIT)
Enjoy this film in which Mr McClean, our Head of Academics, explains why we believe that A Levels are a fantastic key to opening many doors.
The beauty of A Levels is the freedom they give students to select the subjects they enjoy and want to study. They are not pulled down by having to study compulsory subjects that don't interest them. This creates a virtuous circle. Interest drives motivation – motivation drives achievement- achievement stimulates interest. Here at Brillantmont, students typically study at least four A Level subjects, enabling them to enter universities across the world, including in Switzerland and the USA.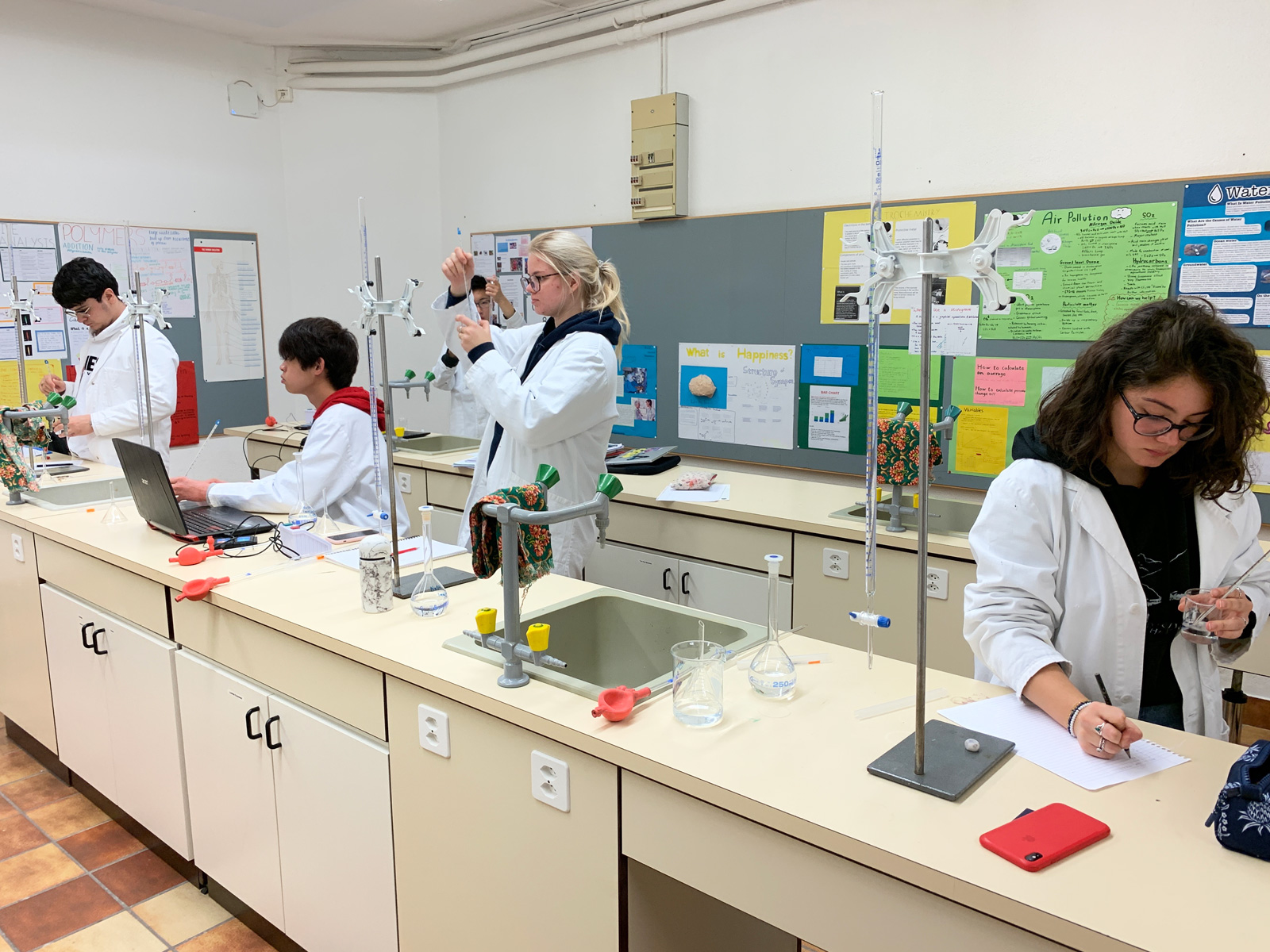 Families may question whether the focus is too narrow, yet, if a student is very strong academically, he or she will take a wider range of A Levels - perhaps even five and students can also continue with other subjects too, keeping the breadth. For example, many of our students continue with French, though they may not be studying it at A Level. Our timetabling and our personalised approach to learning means that every student can take the class that they would like.
Brillantmont International School
Founded in 1882, Brillantmont International School is one of the oldest boarding schools in Switzerland and is still owned and run by the founding family.
The school welcomes boarding and day students, aged 13-18 (Grades 8-12) from over 30 nationalities. Students follow stimulating courses leading to internationally recognised examinations (British IGCSE, A Level; American High School Diploma with SAT and IELTS).
Why not become part of our BM family? Find out more by calling +41 21 310 0400 or by email admissions@brillantmont.ch. We'd love to tell you more!