Ski Week is a favorite annual tradition at Brillantmont International School. Every year, students take a whole week out of their term to travel into the breathtaking Swiss Alps, stay at a beautiful hotel, and ski or snowboard all week! Whether you are a beginner or advanced skier, this week will further develop your skills in the snow and is guaranteed to be packed with fun. This year's trip was another great success. The students had a blast on the mountain and they are already talking about going back again next year. Below are some comments on the experience from two students, one from Mexico and one from Brazil.
For Leonardo from Brazil, the Ski Week this year in Zinal was his first time seeing snow, let alone skiing. This is also his first year at boarding school in Switzerland; Leonardo has never lived outside of his home country before. "I had never snowboarded or skied before, so I thought I was going to fall all the time and get frustrated, especially when I chose snowboarding, which people think is the hardest to learn," he said.
Zinal is a very small town with just one street in the Val d'Anniviers in the southern Swiss Alps. Unlike some of the large, touristy resort towns like Zermatt, Zinal has a more intimate feel. The students and staff stay in a wonderful hotel right next to the ski lifts. The experience of having mountains surround you on all sides is a memorable one.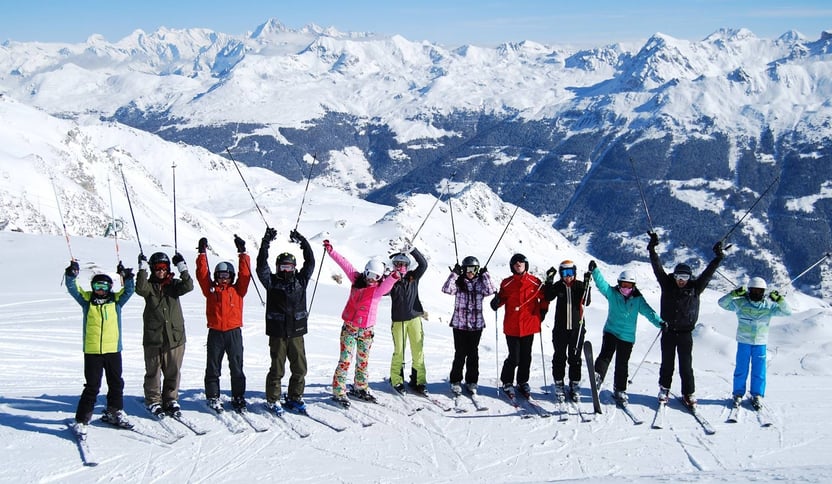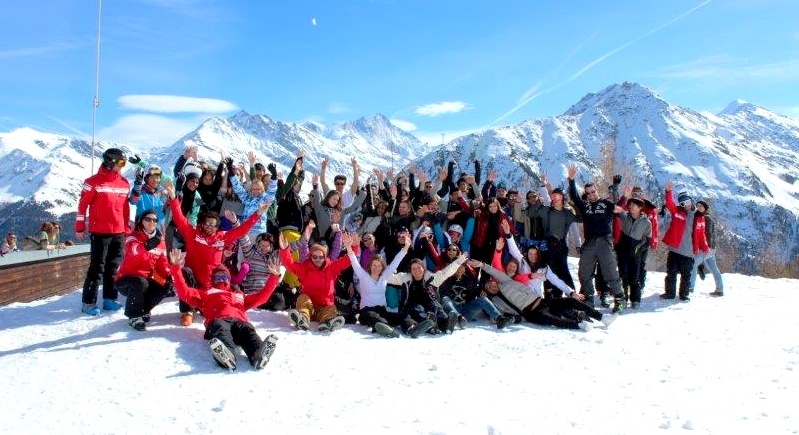 Leonard told us a bit about the ups and downs of learning to snowboard for the first time: "In the first few days, I was falling all the time, but with the help of the instructors at the Ecole Suisse de Ski, who did a spectacular job, I learned the sport from zero to doing red slopes easily." Leonardo was thrilled by his progress and said he even tried a difficulty rated black slope towards the end of the week, albeit slowly.
"I look forward to next year's Ski Week and I have to say it was one of the most remarkable experiences of my life!"
Marion from Mexico is a bit more advanced snowboarder but we made incredible progress during Ski Week as well. She noted how the weather was very good during the whole week. Every day was sunny and the snow was great. This made for excellent skiing conditions. Marion had a good experience with the ski instructors as well: "The ski instructors were friendly and nice and helped me a lot…my skiing improved, which made me feel very good and I hope my parents will be proud of my skiing now too."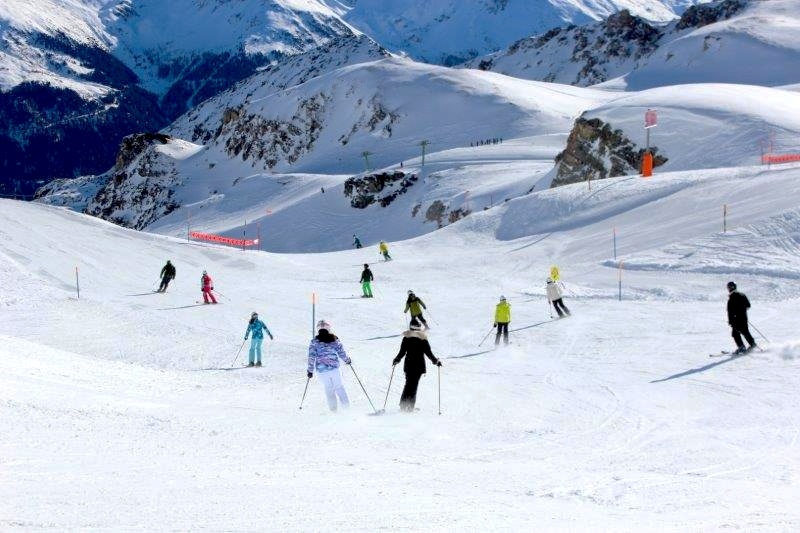 One of the things that Marion highlighted was the close-knit community that formed. "It was such a nice community experience having the school in one place, especially in the evenings. I really enjoyed spending time with my friends all around me. I got to know everyone much better after spending time with them 24/7 on the trip."
This year we had a separate advanced snowboarding group. Marion was a part of this group and really enjoyed getting to know them. He said, "I loved having out own snowboarding advanced group to work with - definitely the best group. I made new friends since everyone in my usual group of friends were skiing… I even learned how to jump for the first time!"
Check out this great video from last year's adventures. Aside from skiing and snowboarding, students also enjoyed slalom competition!