Every year a group of hard working Brillantmont boarding students heads to a Model United Nations conference to test their skills in debate and public presentation. This year, our group attended the conference in the Hague. After experiencing this one-of-a-kind challenge, three students came back to Brillantmont and shared with us how this experience influenced them. The following are some highlights from these conversations.
After a lot of encouragement, Leonardo from Brazil was convinced by a group of friends that he must try the Model United Nations experience. He said that he was glad he finally decided to see what it was all about because it ended up exceeding his expectations.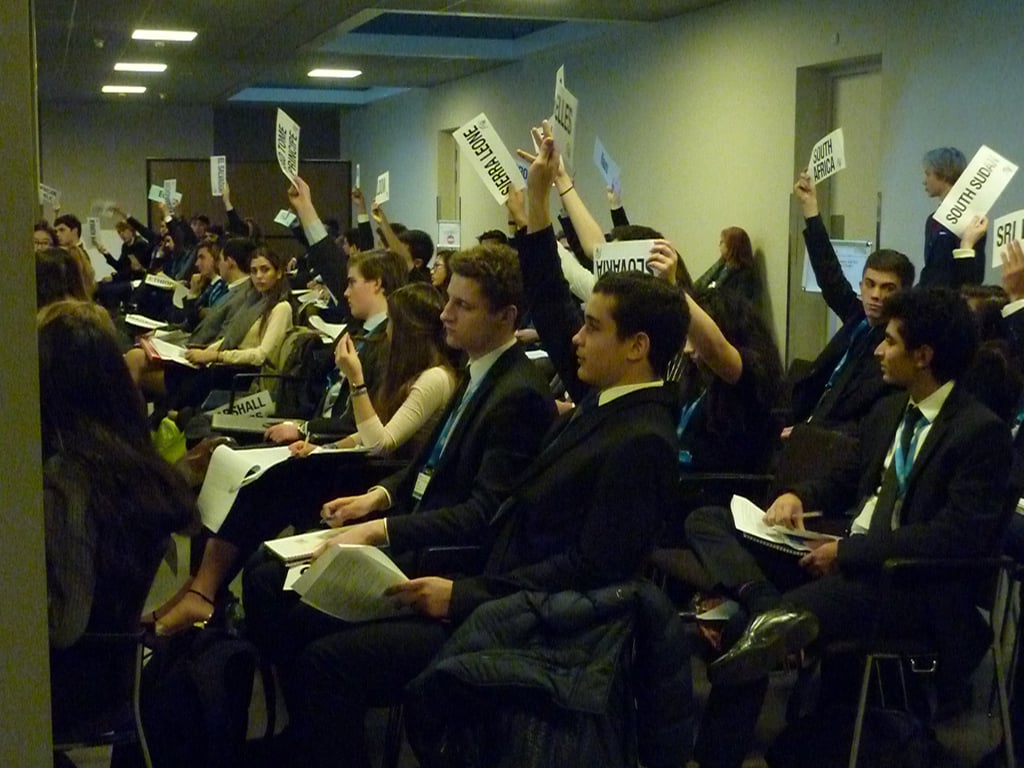 There are very specific preparations that must be made before attending a conference: "Here in the MUN club at school we did a number of simulations to help us prepare. Mr. Mc Clean helped us a lot with the research on the topics and how to write excellent speeches. We also learned about how to respond to the parliamentary process." In the months leading up to the MUN conference, students also learn about how the United Nations structure and proceedings works and how to navigate that in a debate.
"I am now really proud of myself for going. I asked questions in front of all these people… it was awesome!"
When asked what he learned from this experience, Leonardo explained that "this experience helped a lot with my debate skills. I am terrible at debating, but I learned a lot and it really helped me. It helped me speak in public with more ease - there are 200 people in a room and you have to speak in front of them to defend an idea. It also really helps a person understand word problems, even if it is a topic you did not research. I realize now that diplomacy is a really interesting area to work in."
Tala from Saudi Arabia joined in the conversation too. She said, "This experience really changed me a lot!" At first, she was worried that she would not success at MUN, but later she decided to take the chance, to challenge herself despite the fear. This ended up being a great decision for her: "I am now really proud of myself for going. I asked questions in front of all these people… it was awesome!"
The power of language was something else that really stuck out for Tala. She noted how you have to use different words when talking in this formal context. You have to be careful how you phrase a question. This lesson is a very valuable one to learn.
Ismael from Morocco has been attending Brillantmont International School for the past three years and is a senior this year. However, this was his first year attending a Model United Nations conference. This experience was so positive for him, that he has decided to fit in yet another MUN conference in Frankfurt before graduation - one that he organized to attend for himself as an individual, independent of the school.
"For me, MUN was a very intense learning experience which was very demanding and tiring. But it was very satisfying too because you see all the hard work you pour into it become fruitful." For his second conference, he applied to address the topics of refugees, epidemic natural disasters, and terrorism. Ismael intends to take his interest in MUN with him after he graduates:

"I definitely want to do something related to the whole international world because traveling, and different cultures and languages is something I really enjoy. That's the part of MUN I really appreciated: getting to know different countries and points of view." There are many students who go on to do MUN in university, or lead groups of college prep teams, and this is something that interests Ismael as well.
The skills you learn through an MUN experience - such as research, self-confidence, public speaking, and adapting your ideas to changing information when you do not have a lot of time - are all incredibly valuable to any future career. Ismael concluded by saying that this experience teaches you above all else to stay in the moment and think on your feet.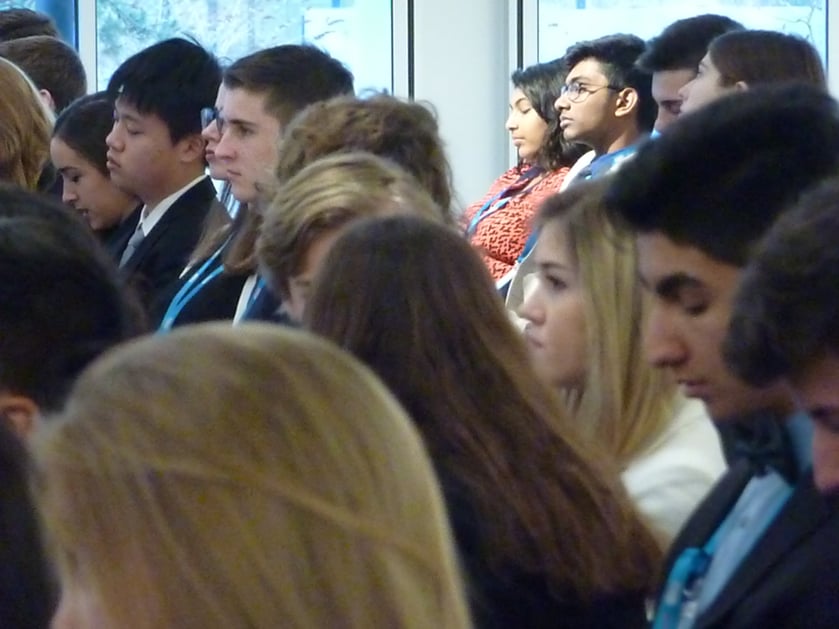 Does this sound intriguing to you? Would you like to join in this challenging, yet rewarding activity? Since Brillantmont is a small boarding school, all students who wish to go get the chance to attend a MUN conference at some point in their time at the school. If you have attended a conference in the past and want to share your experience with us, please comment below!
Further Reading on MUN
My MUN Student Officer experience by Anastasiya Shevchuk
Model-United-Nations a Learning Opportunity at Swiss Boarding School