Keeping fit and active is important not just for our physical health, but also our mental well-being. Sports are a compulsory part of all students' programmes but they also have the chance to join our numerous school teams – volleyball, basketball, football, swimming and many more. Our dedicated sports teachers motivate even the most reluctant student and serve as fantastic role-models.
In this post, we talk in depth with our Sports Coordinator, Mr Tim Rouge, whose achievements are an inspiration to us all. He was recently in Cascais in Portugal, but there was no relaxing on the beach for him as he was there to participate in an Ironman competition.

BM: What is an Ironman?
TR: It's a long-distance triathlon in which you swim 4km, cycle 180km and finish with a marathon of 42km.
BM: Why did you participate?
TR: It has been my dream for about ten years to participate in an Ironman, but I never managed to do it, due to lack of preparation time or injuries.

BM: So, what changed?
TR: Last year, during the Covid lockdown, I had more time than usual to go cycling, swimming or running and when the Brillantmont Summer Course 2020 was cancelled, I had time to fully train over the summer. I was exercising almost every day, but week after week I began to lose my motivation. I thought I should set myself a goal, a challenge that would keep me motivated to train hard, so I looked at which Ironman races were still open for registration and signed up for one in Portugal in October 2020. However, unfortunately Covid led to this event being postponed to October 2021. I told myself that this was just an obstacle that would not prevent me from participating in the Ironman! I tried to train as much as I could despite a busy summer and a busy start to the year. I was not as well prepared as last year. I told myself that it was going to be difficult. I wasn't wrong.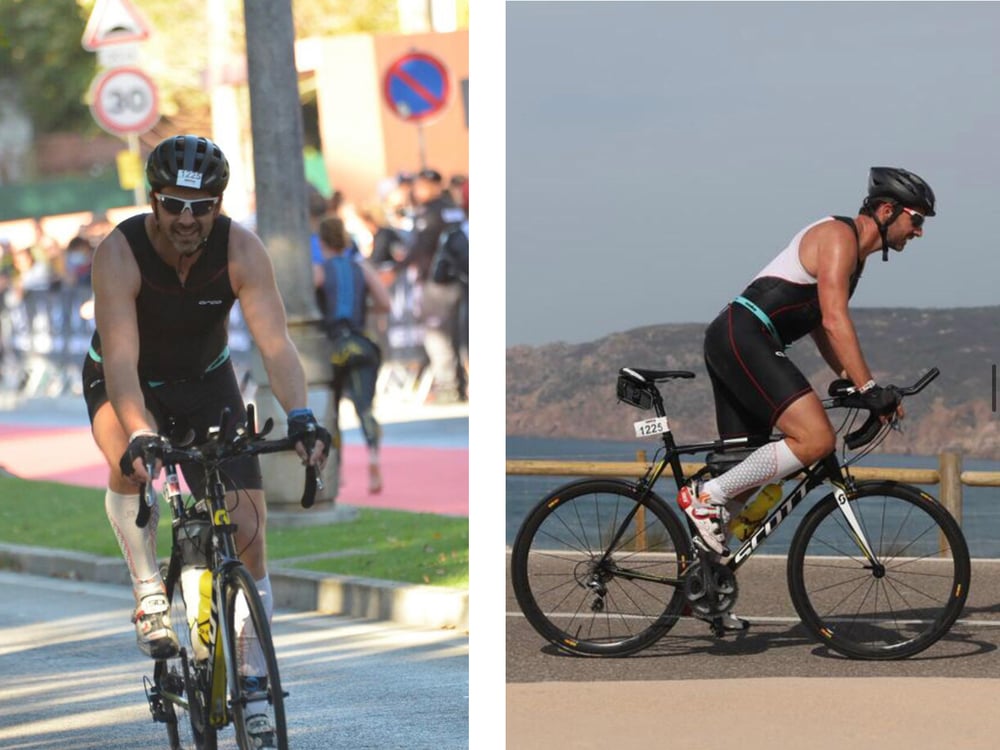 BM: What support did you have?
TR: I went to Lisbon with my bike, but also with some friends who had travelled to support me. Other friends who were in Lisbon came to support me during the day; some of them even ran alongside me for a while during the marathon at the end, to encourage me. My BM colleagues and students supported me by sending me messages and following me on the live tracker. All this support meant a lot to me. I do not think I could have finished the race without all those little energy boosts throughout the day.

BM: Tell us about the different events.
TR: The swimming part started at 8am. The sun had just risen, and it was awesome to be there, with those 2000 athletes on the beach, ready to go, happy and euphoric, but also nervous and worried because we all knew that we are going to live a difficult, challenging, but memorable day.
At 8.02am, when I started swimming, my goal was to finish this Ironman before 10pm! I had never swum 4km in saltwater before, so this environment was new to me, but swimming in the middle of these athletes did not stress me out and I had fun the whole way. Even though sometimes feet hit your face, hands slapped your side, and it I sometimes battled for space in the water, I swam the 4km in 1h15min, which was faster than I expected.
The cycling part is my favourite part. I managed my effort and nutrition well, which is difficult because you have to eat as many calories in one day as you would in 8-9 normal days! The 180km, with 2000m of positive elevation gain was finished in 6h30min. At the end of the cycling part, I was 1h ahead of my goal of finishing my first Ironman in under 14hrs.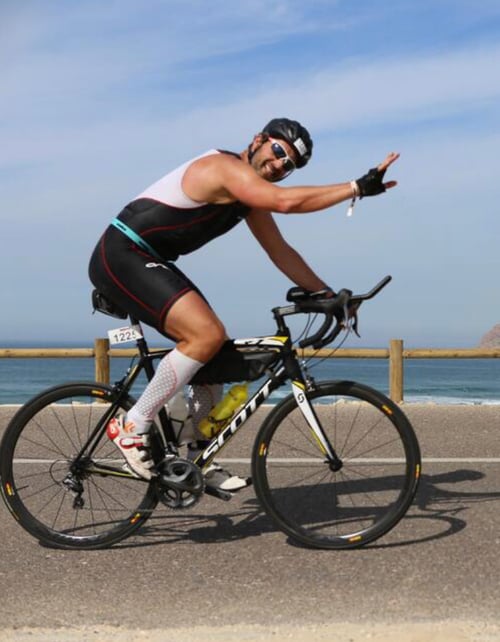 However, things got complicated during the running part because out of the three disciplines, this is the one I like the least and I had not trained much for the run. The first 30 km were done without any major problems even if the fatigue and the pain in the legs were gradually increasing. It was the last 15 km that were the worst. I had already pushed myself beyond my physical limits for 1 hour and I kept going, thanks to my mind, but when it was time to start the final loop (3x a 14km), I did not want to continue. I wanted to give up and cross the finish line after two loops only. It was getting dark, my body was cold, the cramps were starting to come and I wanted to eat and sleep. I had to dig deep inside myself to find the resources to finish. That is when you think of all the support you have, all the people who were there, waiting for me to finish but it's mostly myself that I didn't want to disappoint.


BM. So, did you make it in the end?
TR: I did not have the strength to run the last 3 km, so I was speed walking, but when I heard the crowd at the finish-line, I threw my last bit of energy into sprinting to the end. It was 9:51pm and I was filled with an indescribable joy once I crossed the line, a joy that was equal to the hardship of this race. I could see my friends screaming. They were happy to see me finishing, proud and moved. I was so happy too, with tears in my eyes, jumping into their arms! These are emotions I will never forget, neither the suffering during the race, nor the explosion of happiness at the end. The satisfaction of having finished such a race will stay with me for life. I'm an Ironman!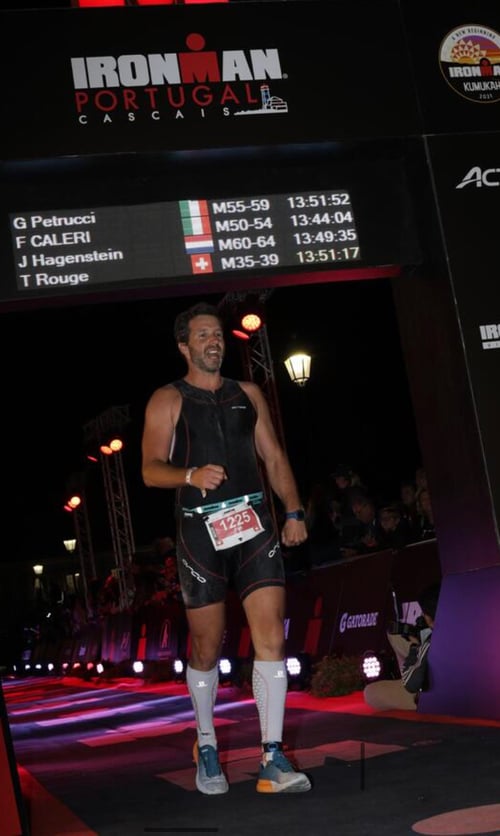 What an inspirational read! Whilst we may not all be able to do an Ironman, we can all fix objectives and dig deep within ourselves to reach them, never forgetting the importance of support and encouragement of those close to us. Congratulations Mr Rouge. We are in awe of your achievements and so proud to have such an inspiring teacher at the heart of our BM family.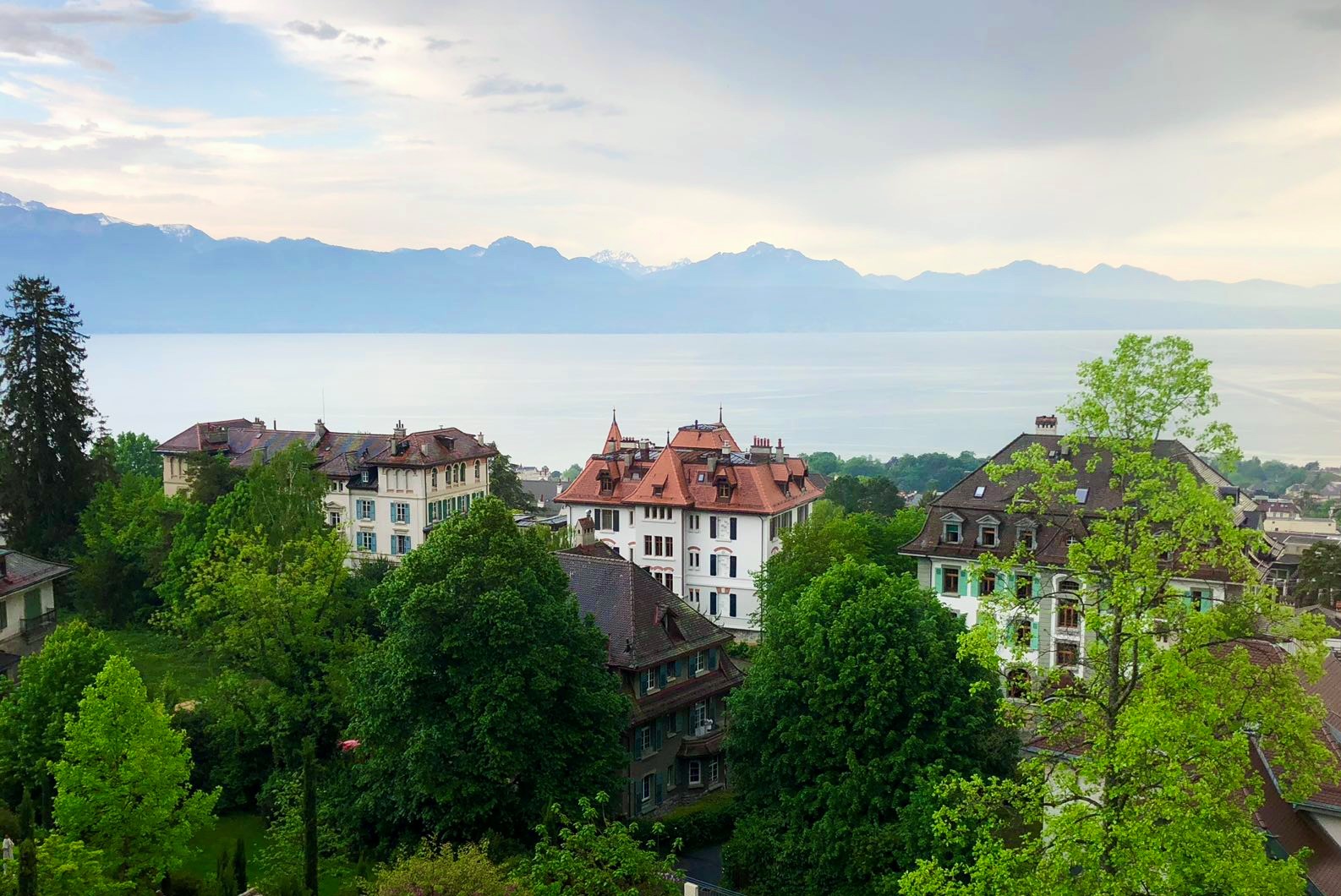 Brillantmont International School
Founded in 1882, Brillantmont International School is the oldest family owned and run boarding school in Switzerland, which offers a warm welcoming environment. Brillantmont has the best of both worlds - close to the amenities of the beautiful city of Lausanne, but just minutes from mountains, lakes and nature.
The school welcomes boarding and day students, aged 13-18 (Grades 8-12) from many different nationalities. Small classes (av. 9) lead to internationally recognised examinations (British IGCSE, A Level; High School Diploma with SAT and IELTS).
Why not become part of our BM family? Find out more by calling +41 21 310 0400 or by email admissions@brillantmont.ch. We'd love to tell you more!
Want to enrol your child at the Brillantmont International School.
Find out more about our School Year Programme here!