The extra-curricular activities at boarding school in Switzerland add that essential element of fun to your experience abroad. Switzerland offers incredible natural surroundings ideal for outdoor adventures in all seasons and the rich history of the country makes weekend outings both educational and memorable. Studying at a private institution in a new country gives you the opportunity to explore that part of the world, through the activities and trips that the school organizes for students. Not only is it fun, but it also contributes to the overall development of the individual. This week we sat down with Ginette Tonge, the Activities Co-ordinator and Humanities teacher at Brillantmont.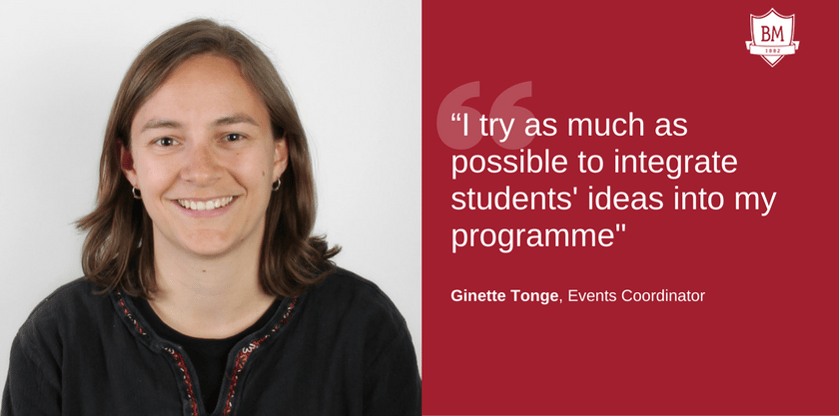 Ginette explained that she works hard to find a range of activities and trips for the students that allows them to see more of the area around Lausanne as well as Switzerland in general. She said that "these activities contribute to the all-round education of a student at Brillantmont." Here at Brillantmont we believe that extra-curricular activities are an essential part of every student's well-rounded education.
Some of the highlights from the last couple of years have been the runs: the colour run at the beginning of the year and the Midnight Run in December. Quite a lot of students and teachers have been involved in these, and the numbers are growing. The Midnight Run goes through the city of Lausanne for either five or seven kilometers and since it is in December, people dress up with antlers or Santa hats to make it a festive occasion.
"I try as much as possible to integrate students' ideas into my programme as well"
When asked about security concerns for outings, Ginette commented as follows: "Particularly this year, we have tried to stay more in Switzerland because of these security concerns. We are aware of parents concerns, and focus our efforts closer to home where security is more reliable." Traveling within Switzerland either by private bus or public transportation is pretty safe. Switzerland is known for its security. It has remained neutral in numerous conflicts and has an international reputation as a safe haven. This is one of the biggest benefits of attending boarding school in Switzerland - top security and vigilant staff.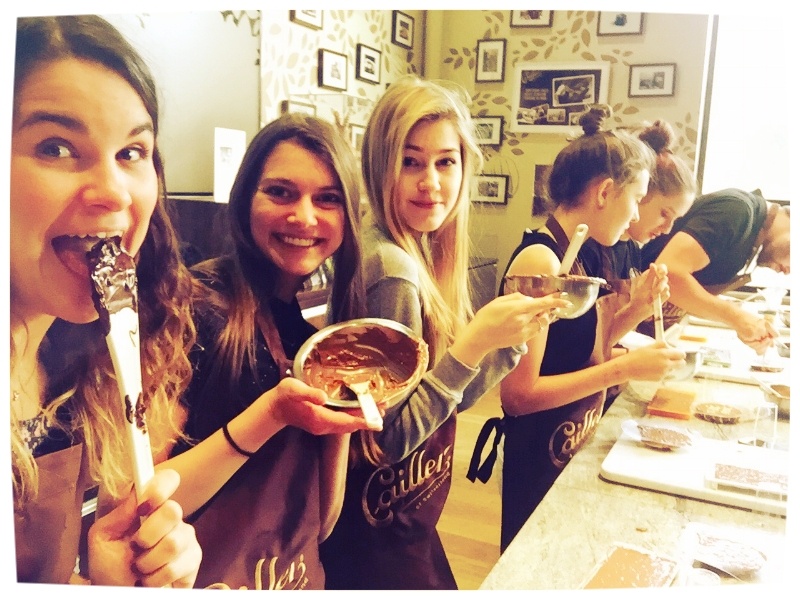 On occasion, students initially might not want to go on an activity that has been planned for them. "I have found that just speaking to students one-on-one helps a lot in these situations," Ginette says. "If they think people don't notice, then they are more apt to want to just stay behind in their rooms. For instance, there was a trip to a chocolate factory a couple of weeks ago and a few of the younger students didn't want to go. When I asked them what they would do on a Sunday instead, they said they would just stay in their room and watch videos. We talked about it, and how long they'd spend on the computer etc., and once we did this, they were more willing to go. They ended up really enjoying themselves!" Fortunately, this kind of encouragement is needed for a minority of students, but everyone always ends up getting something out of the trips.

Ginette's job as the co-ordinator is combined with a teaching post. She teaches History and Geography at Brillantmont and thus also gets to see the students every week in the classroom. She says that this combination of work responsibilities is perfect: "I like being in the classroom with the students. I like getting to know them in that way and I think it helps me with the activity co-ordinator position because they give me feedback in class. There are things they say in class that give me ideas for future trips." This relationship building with students during the week is really important to get the best activities on the calendar.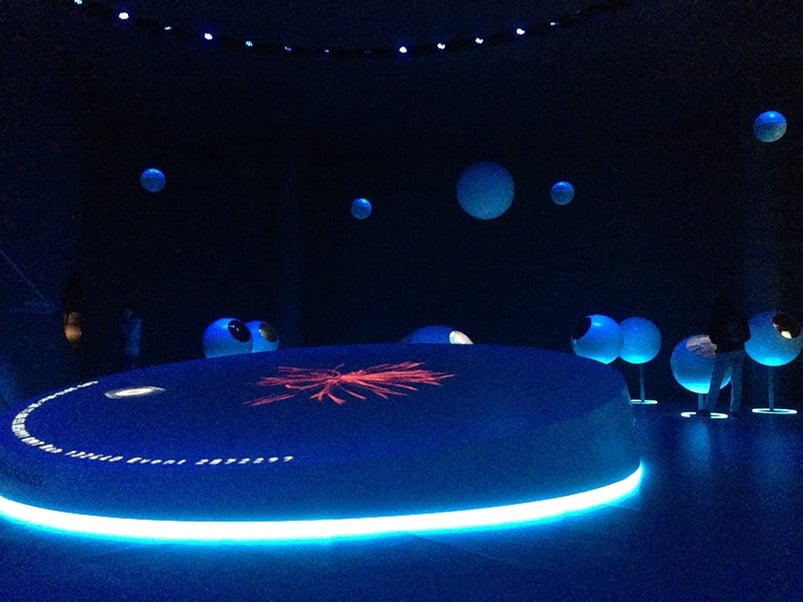 "I try as much as possible to integrate student's ideas into my programme as well," she added. "Sometimes their ideas are not realistic and I must try to explain why that is the case - but students do come to me with ideas and since I'm also a teacher they generally find me approachable."
In the next couple of weeks before the Christmas holidays, there are a number of activities planned for students. Last weekend a group of about twenty students went to the Motorcross in Geneva, a motorbike stunt show particularly popular with the boys. There was also a Christmas shopping day-trip to Zurich. Students also went to see the Nutcracker ballet and this week's highlight is the school's St. Nicholas celebration, the annual Christmas party. There is never a dull moment around this Swiss boarding school!
Have ideas for other trips we could take the students on or activities you particularly liked while attending boarding school? Comment below!