Summer is fast approaching and so are thoughts of summer school for both parents and students. Brillantmont International School provides a fantastic Summer Course that highlights language immersion and cross-cultural exploration in a rigorous yet fun environment. Here are some highlights from a day in the life of our Summer School students.
Language learning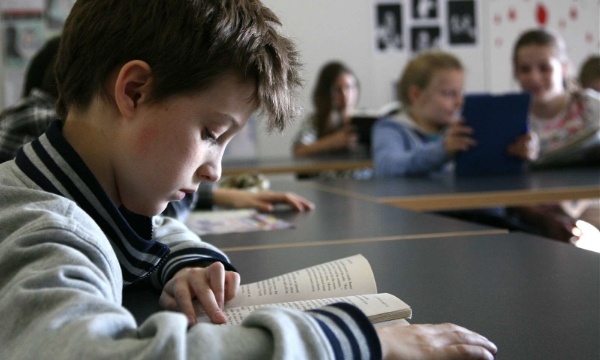 Small classes foster learning and individualised attention from our teachers
Every weekday morning, students head to their French or English language classes. Brillantmont maintains a unique small class size, so students get individualized attention. The first session focuses on grammar and structure to build and strengthen the student's foundation. This is followed by a short break, leading into to a time dedicated to the practical application of these skills through communication activities. These sessions often include trips out into the wider community of Lausanne so that the students to practice in real-life situations.
Excursions & sports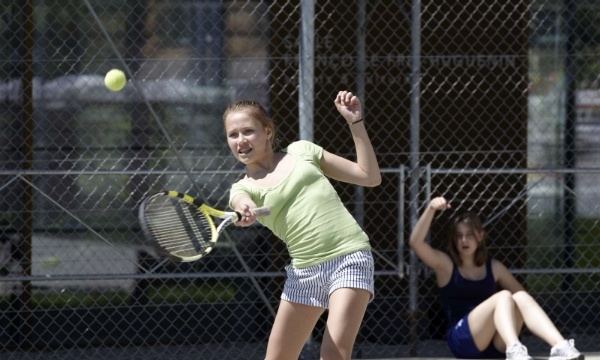 Tennis is one of the many summer sports practiced on campus
In the afternoons, students participate in a large variety of sporting activities. Many are held on site in or around our new multipurpose Françoise Frei-Huguenin Sports and Cultural Centre, such as soccer, basketball and tennis. Students also take advantage of the close proximity to the lake, enjoying water skiing, wind surfing and paddling. When weather is less enticing, the Summer Course takes students to local education highlights such as the Vevey Photo Museum, the Gruyère Cheese Factory, Alimentarium Food Museum, and the Lausanne Fire Station.

Evening activities
Friday nights at the Françoise Frei-Huguenin Sports and Cultural Centre
Evenings at the Brillantmont Summer School include free time, study period, cinema trips, bingo evenings, sports tournaments, and bowling, to name just a few. A highlight of the Summer Course is always our huge BBQ on Wednesdays and discos on Fridays.
Multicultural learning environment
Students from over 40 countries come to spend the summer with us in Lausanne
One of the distinct features of the Brillantmont Summer Course that sets us apart from other schools, is that we have fixed nationality quotas so that we can ensure students will be with others from a diverse mix of nationalities. This allows for an incredible cross-cultural environment where your child will make friends with people from across the globe.

These are just a few highlights of our Summer Course 2015. Download the brochure of this year's Brillantmont Summer Course.

Other articles you might enjoy:

Here is what to expect in the Summer Course 2015