Many parents send their children to boarding school in Switzerland, nestled in the centre of Europe, both because of its reputation for safety and security, its fresh air and beautiful landscapes. Safety risk in Switzerland is very low compared to other countries and there is a history of elite families coming here where discretion is highly valued. This tradition also filters down to Swiss boarding schools like Brillantmont where we are used to working with people who seek safety and a good all-round environment for their child. Health and security are therefore prioritised here, and this blog will explore the details of how this is true on our international school campus.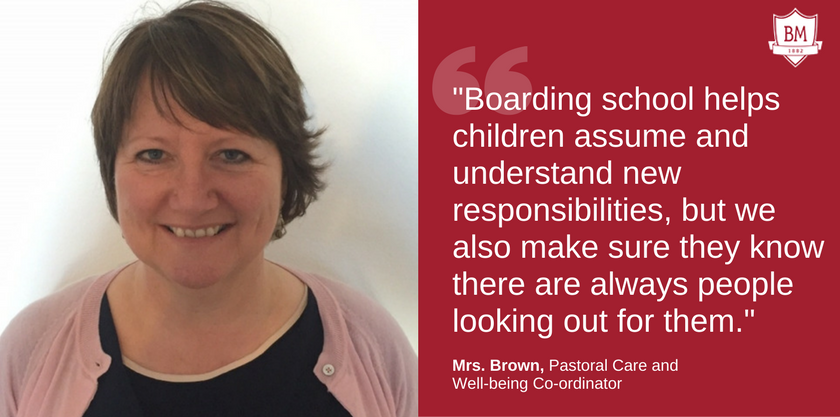 Physical safety on campus is a huge priority for us at Brillantmont International School. All our buildings have access codes enabling only students and staff to enter and all doors are locked at night, including gates that secure the grounds. There are also security cameras and a security guard to keep everyone safe at night. Of course, the school runs fire drills regularly and works closely with local authorities to ensure that safety protocols are applied. The county hospital is also just five minutes down the street so if there is a medical emergency at school we have access to top facilities just moments away.

       Source: 15 most peaceful countries in the world
In terms of the security in the surroundings, Lausanne is a very safe city, but of course it is a city so we have to make students aware of smart habits when walking outside at night, coming home from town with friends, and taking public transportation. For weekend outings we usually stay in Switzerland. Brillantmont carefully considers the risks when traveling to other countries for more extensive trips during school breaks and recently we have adapted our choice of destination, traveling for example, during our October break by private coach to Austria and Barcelona.
 
 Lausanne during the end of year holiday 
Health concerns are also high for parents sending their children abroad to live and study. Aside from the fresh air and beautiful natural setting of Swiss boarding schools that provide ideal healthy environments, international schools ensure top health services are provided to all their students.Physical safety goes hand-in-hand with personal well-being and support services for students and this is overseen by Mrs. Brown, our Pastoral Care and Well-Being Co-ordinator. She is in charge of looking after the welfare of everyone in the school community, not just the physical well-being, but also mental and emotional health. When asked what the biggest challenge for new students coming to the school was, she spoke of integration:
"People arrive from different countries, different temperatures, different cultures, different ways of being. Maybe they can't speak French or they can't speak English and Brillantmont is an English speaking environment, so making relationships with others can be very difficult for some students when they first get here."
Brillantmont has a student advisor programme to help with this transition period. New students are matched up with others who speak their mother tongue so that they have someone who can easily communicate with them and help them understand the new systems, rules, and structures of boarding school. "I think this programme is very important because at a boarding school the way that your day runs is quite different to when you're at home. There is a certain structure to it that you have to understand. This mentoring programme helps students to learn what is expected of them," explains Mrs. Brown.


"Boarding school thus helps children to assume and understand new responsibilities, but we also make sure they know there are always people looking out for them, people there to help them and listen to them. That support can come from their peers, people that are older, students who have been here longer, and obviously the adults in the community, whoever they may be. They will find the people they get on best with to help them through tough times."
The teenage years can be challenging for some with issues around relationships to food, relationships to peers, relationships with adults and also sometimes bullying. What happens at Brillantmont around bullying is that either students will come to Mrs. Brown, or other at the Health Studio, or adults will report something that they might have seen or heard of from other students.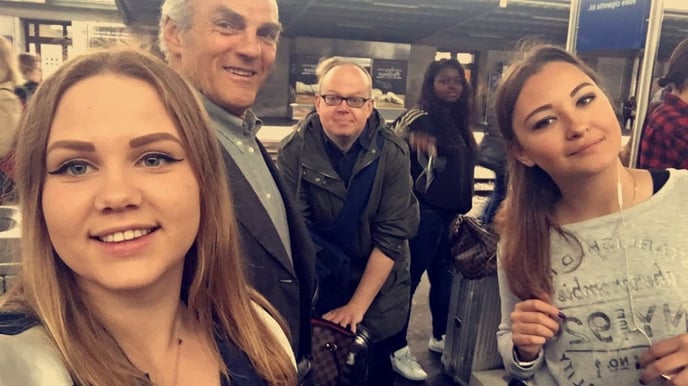 "We don't have a problem with bullying here though," says Mrs. Brown "because it is such a small community so if anything does occur it is very visible. It is difficult to hide bullying here so we can usually see it quite easily and address it right away." She goes on to explain that for her, building positive relationships is the key to everything. "If you have good, positive relationships between staff and students, you can overcome difficulties by talking things through." In a larger school you may not have this kind of fluidity in solving situations.

Brillantmont has a Health Studio where students can go to see a nurse or get other support. One of the main concerns that students bring up regarding the service is confidentiality. Mrs. Brown helps students understand that their visits are to the Health Studio are completely confidential. Of course, should a serious concern be brought up, it may have to be shared so that the student's well-being is fully taken care of, but in these cases, staff make sure the student is aware of this policy.
Mrs. Brown explained further what happens when someone is ill, "If they fall ill during school hours they can go to the clinic to see the nurse or if it is an emergency the nurse will come to the class. The nurse is here from 7:30am until 8pm. There are three open clinic times: before school, around lunch, and after school. These are times when you know there will be staff at the clinic for appointments. But we are always contactable, even during the night through the boarding staff." At night, the boarding staff have a first aid kit and can phone the nurse on call who will come have a look at the student. Basically, the students have access to healthcare 24 hours a day at boarding school!
If you have any questions further questions about health and student safety at Brillantmont, visit our website here or contact us directly.