Another year ends and it is once more time to take stock of how far we have come and developed this year and what we have learned personally through that. At Brillantmont, so much happens during the school year that it is good to take a little moment and sit down and reflect. It is an opportunity to look how far we have come in reaching our objectives and how far we still have to go, knowing that there is always somebody supporting and looking out for us to help us along that path.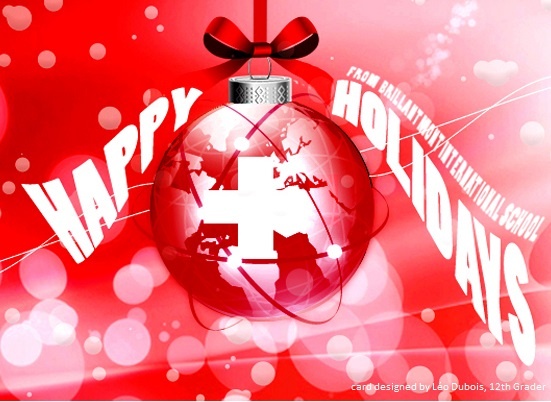 During this holiday period, take time out to be with the people you love, to relax, but also to gain perspective on the road ahead of you and what is to be done next.
May 2017 be a year crowned with good health, success and happiness. Best wishes to all during this holiday period and we look forward to continuing the journey of learning and development together in 2017!