Today is a big day! It's the day we welcome back boys and girls from all over the world to start the new school year. The transition into a boarding school abroad can be daunting and even scary. It's normal to feel a bit anxious and apprehensive about being far from family, maybe for the first time. Here, we share some advice to help make this new stage in your lives as smooth as possible.
Perhaps the best and most important piece of advice is to just be yourself and share who you are with others. Let them know who you are and the school community will be enriched through having you with us.
Ask questions! Your boarding teachers and indeed, all members of staff are there to help and support you settle in. If you're not sure about something, just ask! All our staff are approachable, available and want to make your time at BM happy. There's no such thing as a "silly question", so don't keep that burning question in!
These days, communicating with others has never been easier. However, it is important to not spend all your free time on the phone with the family back home. Why not make a plan for how you will keep in touch with your family? Set a regular time to speak to your parents on the telephone – this can help you get through the first few weeks of school as you settle in, and help you keep in contact as your life at Brillantmont gets busier. Naturally, however, you may find that you need family contact less and less and time goes by and you become fully immersed in BM life.
Display something that reminds you of home in your room– some photos, an object which has special significance to you. Seeing it will give you a warm feeling inside and as you have lots of fun experiences with your new friends, you can add to your display.
Sign up for as many activities as possible because you that you will enjoy them, you'll get to discover new places and you'll make new friends, sharing experiences.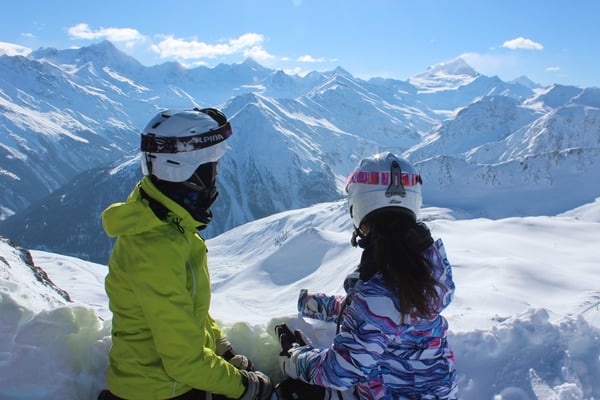 Work out a routine so you don't fall behind with your homework but still have plenty of spare time to relax and enjoy extracurricular and social activities. Your teachers and boarding teachers can help you organise your time well.
You all belong to a House, led by Student Leaders and Advisors. From the moment you step foot in BM, they are there to help you feel settled, to discover school life and to make friends with the other students. You're at home now.
The final words of advice come from two former students:
"When arriving at an international boarding school you sometimes don't know what to expect, but Brillantmont offers students the opportunity to live new experiences. I would recommend that new students enjoy their time by getting to know people from all the different nationalities that are found within the school."
"It's unbelievable how much you can learn about different cultures . You can practice a language you're learning at school with someone that is a native speaker. You will certainly create strong and lasting friendships. Brillantmont will make your free time enjoyable and amusing no matter what."
So, all that remains to be said is a very warm welcome to the BM family.