Brillantmont has been involved with the Model United Nations for over 30 years. Despite not being able to attend our usual Singapore conference, due to COVID restrictions, we were able to take our students to a conference hosted by a local international school. It brought together around 120 delegates from eight other Swiss International schools. Our students had the opportunity to join the debates, present policies, work with others to develop solutions, and build their confidence in public speaking and critical thinking.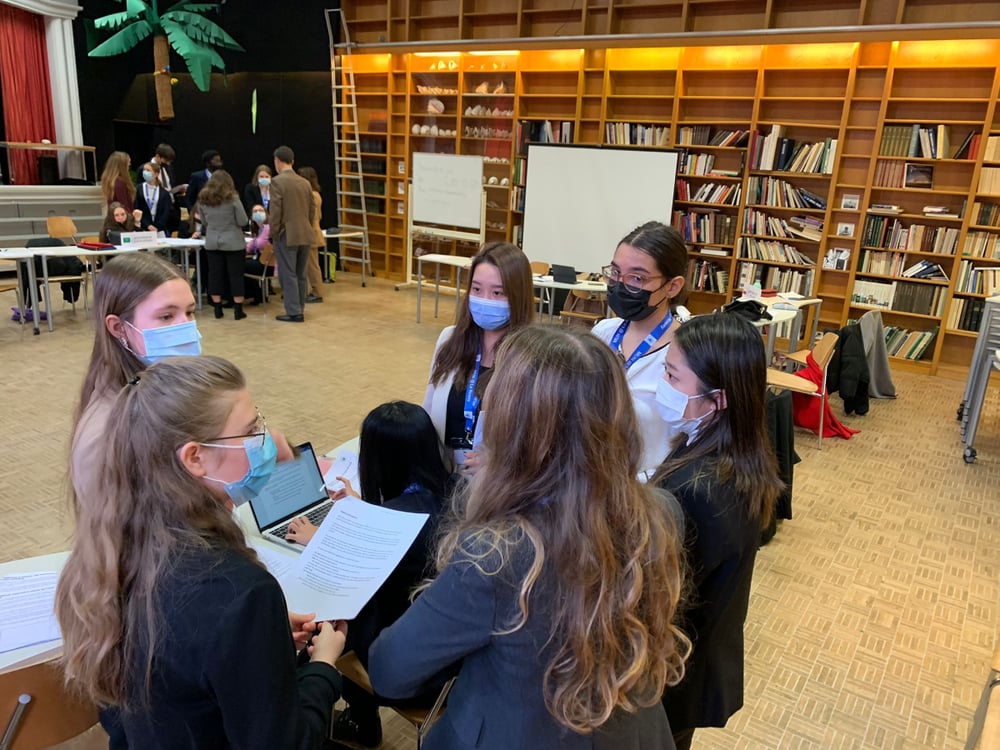 The Model United Nations (MUN) conference is a simulation of the real United Nations delegation, where students become diplomats for the day and take on an issue, presenting their own research in the form of speeches and policy proposals. They debate and collaborate with other students to reach solutions to the presented problems, and learn from guest speakers and their fellow students about some of the hot issues of the moment.
Brillantmont took 13 delegates and one Student Officer, Maria T., who is also the Secretary General for the Brillantmont International Model United Nations (BIMUN) club. Only three delegates had any conference experience and only one had attended a physical MUN conference before. Nevertheless, Maria who runs BIMUN, had everyone fully prepared and had a successful conference.
The students enjoyed the speech delivery by His Excellency Chad Blackman, Ambassador, Permanent Representative of Barbados to the UN and WTO in the Opening Ceremony and the presentation from Ms Rayan Deeb from the UNHCR was engaging in the closing ceremony.

There were some very big topics on the table at the 2021 event, giving our students a chance to discuss real life problems and situations in detail and develop their own strategies for tackling them. Brillantmont students represented a range of nations - the UK; New Zealand; Pakistan; Senegal; Australia and Costa Rica in different committees the WHO, UNEP and ECOSOC. The issue debate in the WHO was "universal action regarding legalized, safe abortions and contraceptive health." In ECOSOC the issue was "promoting global economic recovery and growth after the coronavirus pandemic." The UNEP committee debated the issue of "combating and managing ocean pollution."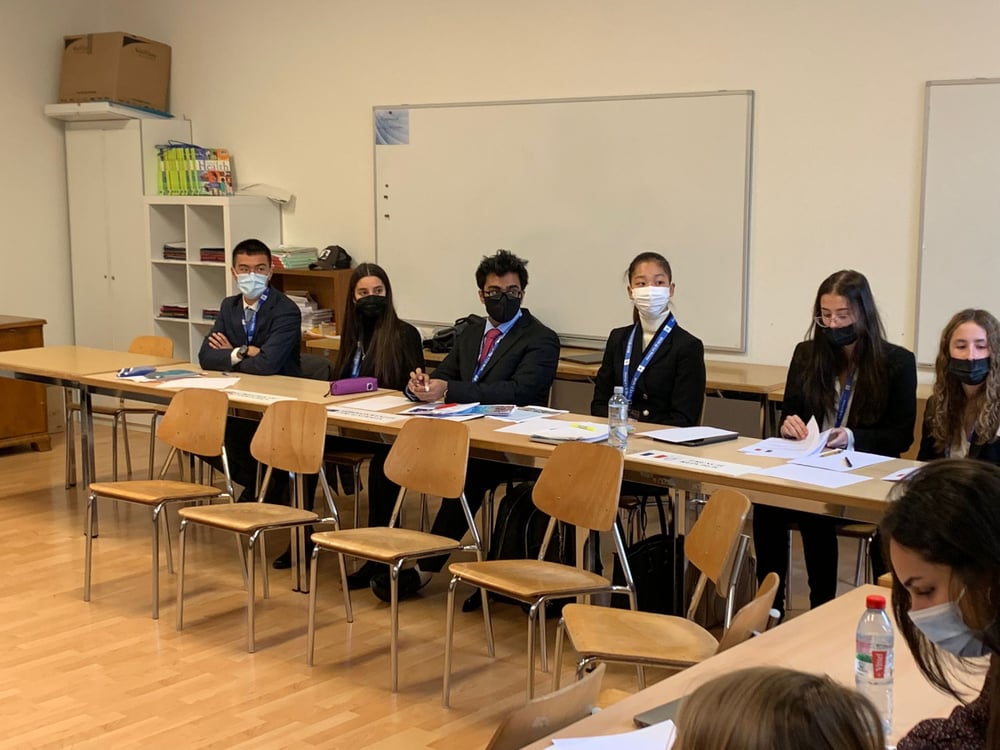 Brillantmont students researched the issues independently and adopted the perspectives of their assigned nation. In their committee opening speeches were delivered, there was informal lobbying and formal debate to develop, through consensus, a UN Resolution to address their issue. Public speaking and parliamentary procedure can be daunting but the BM students rose to the occasion and made valuable contributions. Indeed, Emily D. won the award of Best Delegate in her committee.
As a Student Officer, Maria T. chaired the debate in her committee and supported delegates in mastering parliamentary procedure and worked with a team to run the conference. She did so brilliantly, showing superb leadership and responsibility.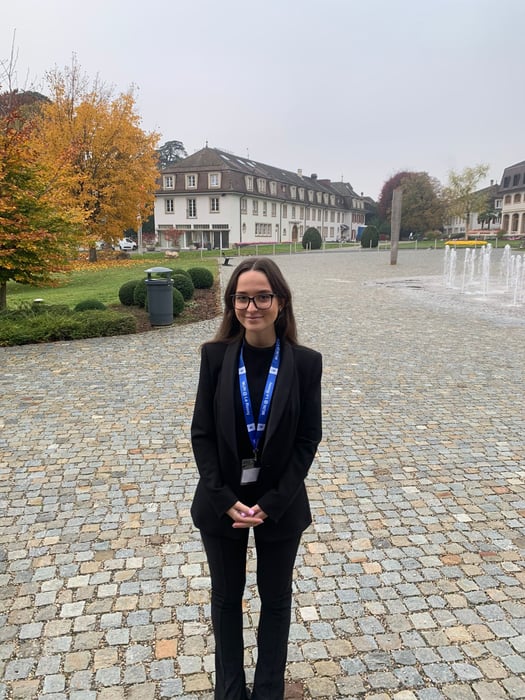 Every student at Brillantmont is encouraged to participate in at least one of these annual MUN conferences, because we know the many benefits they bring them. Participation is highly regarded in the higher education world, and counts as a credit towards the high school diploma as well.
We attend different MUN events, both locally and overseas, throughout the year which lets students meet peers all over the world, and practice their language and speaking skills. MUN attendance is important in building learning and development outside of a classroom setting, away from grades and curriculum restrictions.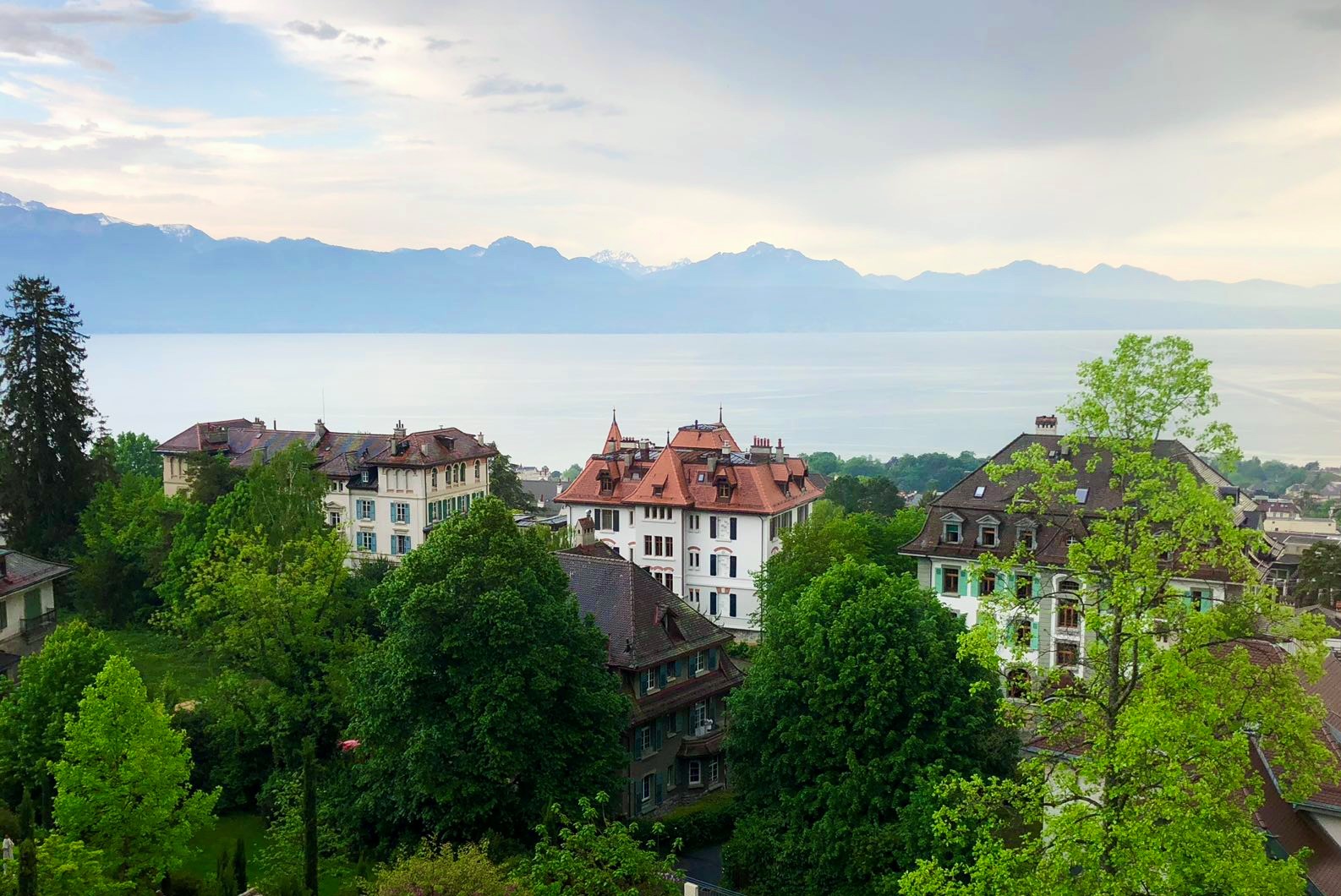 Brillantmont International School
Founded in 1882, Brillantmont International School is the oldest family owned and run boarding school in Switzerland, which offers a warm welcoming environment. Brillantmont has the best of both worlds - close to the amenities of the beautiful city of Lausanne, but just minutes from mountains, lakes and nature.
The school welcomes boarding and day students, aged 13-18 (Grades 8-12) from many different nationalities. Small classes (av. 9) lead to internationally recognised examinations (British IGCSE, A Level; High School Diploma with SAT and IELTS).
Why not become part of our BM family? Find out more by calling +41 21 310 0400 or by email admissions@brillantmont.ch. We'd love to tell you more!
Want to enrol your child at the Brillantmont International School.
Find out more about our School Year Programme here!