Reading Week at Brillantmont is an annual event, eagerly awaited as it brings with it lots of exciting activities.
Given that we all spend so much time reading screens these days, we could imagine that books are no longer as relevant in the lives of our students, but I'm glad to say that is not the case! Books and reading are very much alive at BM!
The week kicked off with our guest author, Christophe Bertschy, who is a local illustrator and cartoonist. His works are celebrated across the world and he is a regular contributor to the national press. The creation best loved by his young readers is Nelson, a devilish character whose pranks are celebrated in numerous collections. Bertschy revealed the secrets of how he draws his characters and how simply changing the shape of an eyebrow can completely change the meaning.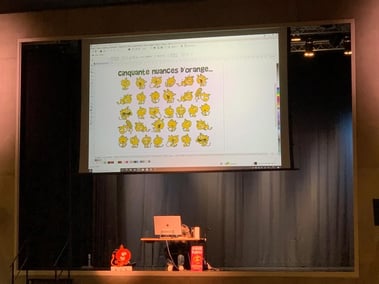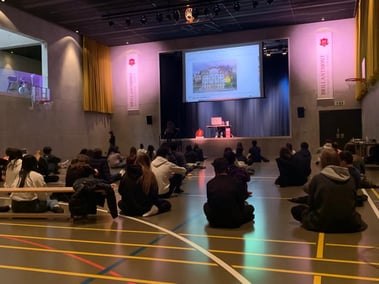 The celebration of the cartoon form has continued throughout the week, particularly in the French classes. Having analysed the power of cartoons to convey a message (see previous blog), they now created their own storyboards, putting together images and text in scenarios which allowed them to use the skills they have been learning in class - using the past tense, the imperfect, developing vocabulary. This is a great way for the students to learn whilst having fun and revealing their creative and funny sides!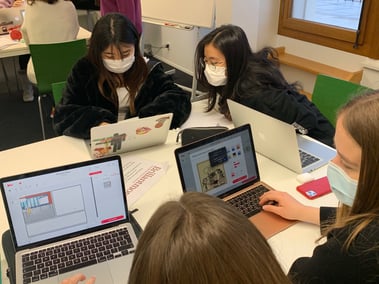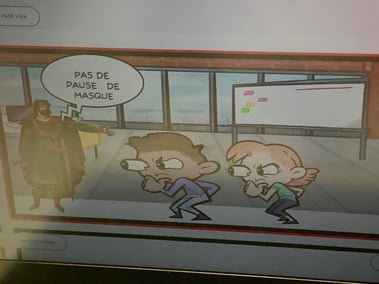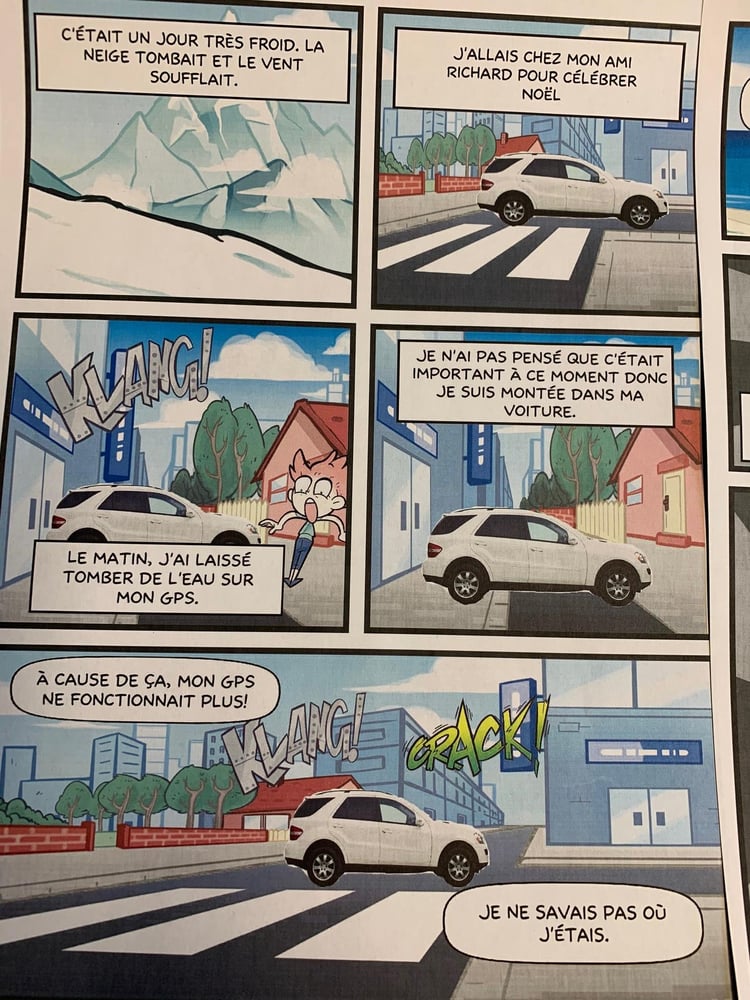 Daily reading sessions are also a key part of reading week and should students not have the right material, our fantastic book fair brought them everything from the latest fiction, to autobiography, cooking books and political essays.
It's been a great week and although, because of COVID restrictions, we were unable to hold student workshops with our guest author, reading has definitely taken centre stage here again.
Brillantmont International School
Founded in 1882, Brillantmont International School is one of the oldest boarding schools in Switzerland and is still owned and run by the founding family. The school welcomes boarding and day students, aged 13-18 (Grades 8-12) from over 30 nationalities. Students follow stimulating courses leading to internationally recognised examinations (British IGCSE, A Level ; American High School Diploma with SAT and IELTS). Why not become part of our BM family? Find out more by calling +41 21 310 0400 or by email admissions@brillantmont.ch. We'd love to tell you more!