"When I arrived at Brillantmont, the school already had a long-standing commitment to International Model United Nations (THIMUN) conferences. For the past 16 years, I've had the great pleasure of being involved and taking students to the annual conference in Singapore and in The Hague.
Each year I look forward to seeing the students' reactions and not just to the conference situation and the skills and attributes it develops. In Singapore, it's great to see how they react to the climate, food, history and culture whilst The Hague trip brings its own special memories, with the cold gales from the North Sea and grey winter skies not diminishing the beauty of the city of peace which is home to the Dutch Royal family, Peace Palace and numerous International Organisations from Interpol to the International Court of Justice.
However, as the pandemic has prevented these trips from happening I was at a loss of how I would attract students to join the Model United Nations (MUN) club.
As I pondered, one of our Grade 10 students acted, took the initiative and has led the way. Although just 15 years of age Maria asked if she could run the MUN club this year. Like any good diplomat, Maria wanted something in return - to be the first Secretary General of BIMUN, Brillantmont International Model United Nations. Maria then produced a delegate handbook, over 60 pages of essential information to support new students joining the club. Maria announced the club at a whole school assembly and recruited enough students to have a viable club. Maria has now set the standard as our first Secretary General and founder of BIMUN.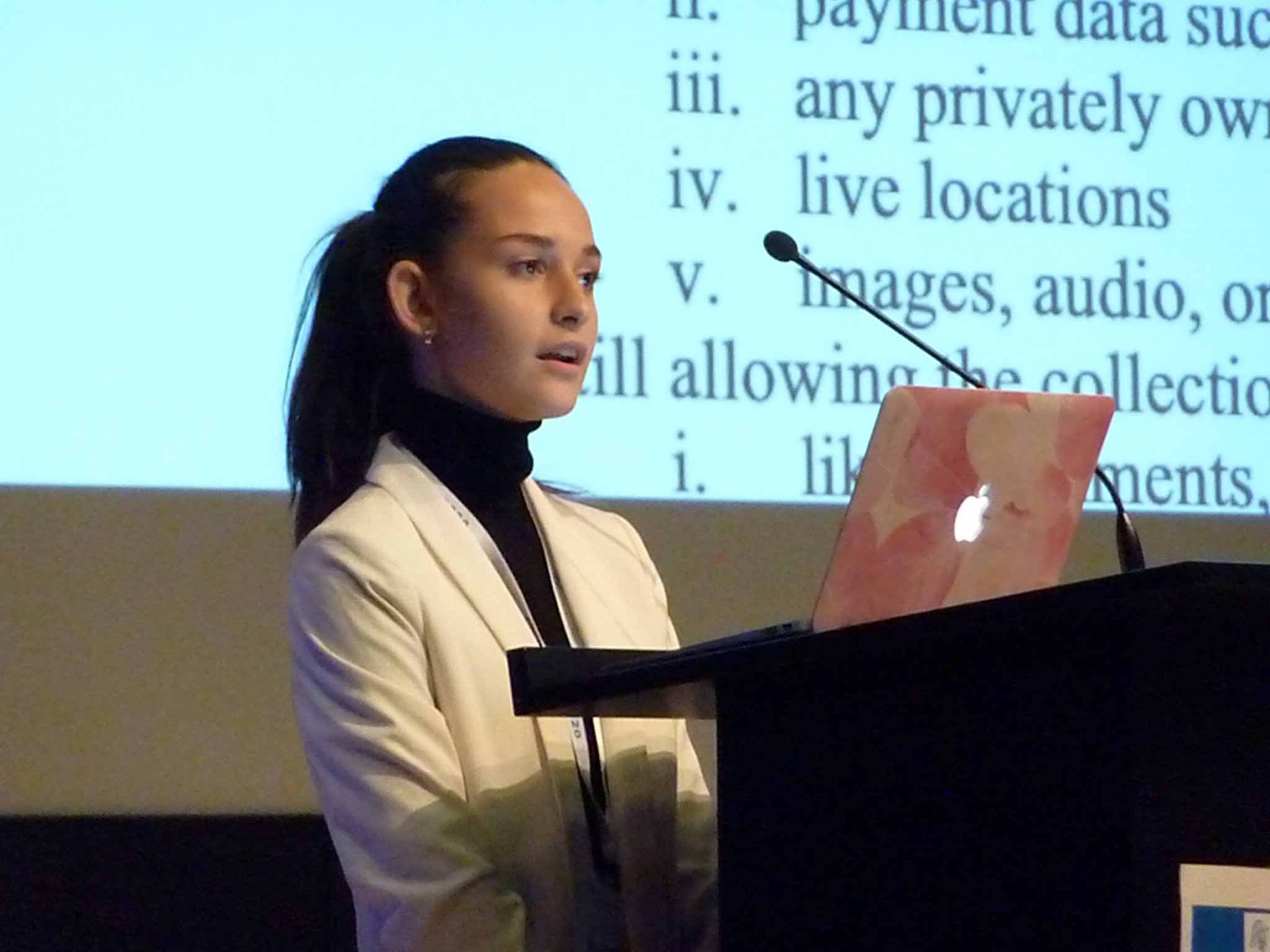 Without the allure of THIMUN conferences in person and the benefits of a cultural trip, Maria has still managed to enthuse enough students for Brillantmont to be able to send a virtual delegation to THIMUN The Hague Online. Each week Maria plans the club session, sharing her passion for MUN and supporting the learning of the group as they grapple with the challenges of trying to understand how the United Nations works. Maria has also been recognised by outside MUN organisations and she has been named as a Student Officer in THIMUN The Hague online. Maria will therefore have the responsibility for writing a 2000 word research report on a key issue as well as chairing debates.

MUN is a passion; students do not just learn, they transform. Public speaking terrifies most students but it is an essential communication skill and speaking in a THIMUN conference boosts confidence at an exponential rate. MUN develops an international perspective, nurtures collaboration, emotional intelligence and independent research skills, provides deep knowledge on international issues and provides opportunities for leadership. MUN is an incredible vehicle for self directed learning, developing 21st century skills and essential attributes through authentic, experiential learning. These may seem to be abstract concepts and ambitious goals but if you wish to know what all this translates into, do not look any further than Maria.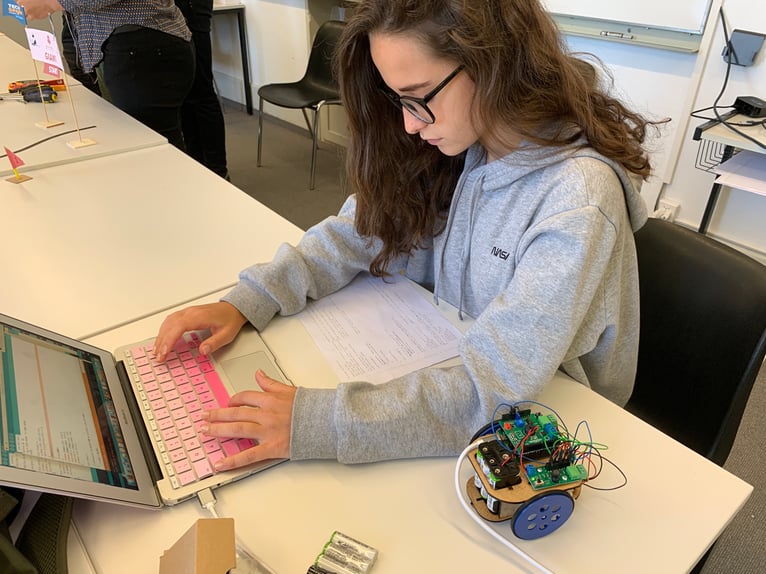 Through MUN Maria discovered her passion for international geo-political issues, she has developed her public speaking and collaboration skills and is now demonstrating what effective leadership looks like. Maria is an inspiration to me and to her peers. We are proud of her and recognise how courageous and creative she is. I am confident that when she leaves Brillantmont, BIMUN will live on and grow for years. Like Maria, BIMUN has a bright future." (Victor McClean, Head of Academics and MUN Coach).
Maria - My MUN Experience
"My name is Maria (Marusia), I am from St. Petersburg, Russia and I am 15 years old. It's my third year at Brillantmont (Sophomore year) and I have been doing MUN ever since I came. My first conference was THIMUN Singapore and I have fallen in love with MUN since then. I have attended THIMUN in The Hague as well as other school conferences. I am the Co-Founder as well as the Secretary-General of BIMUN. I am very involved in MUN outside of school. I am currently a Co-Deputy Secretary-General (DSG) of Europe, Special DSG for SDG sandbox strand, MUN@Home Lead mentor at MUN Impact, an organization that promotes and spreads the awareness of the 17 SDGs (Sustainable Development Goals). The reason I have created BIMUN was to help people learn more and develop various skills in a fun and enjoyable way. The reason I have fallen in love with MUN, Model United Nations, is because it gives you the opportunity to learn about global issues from different perspectives.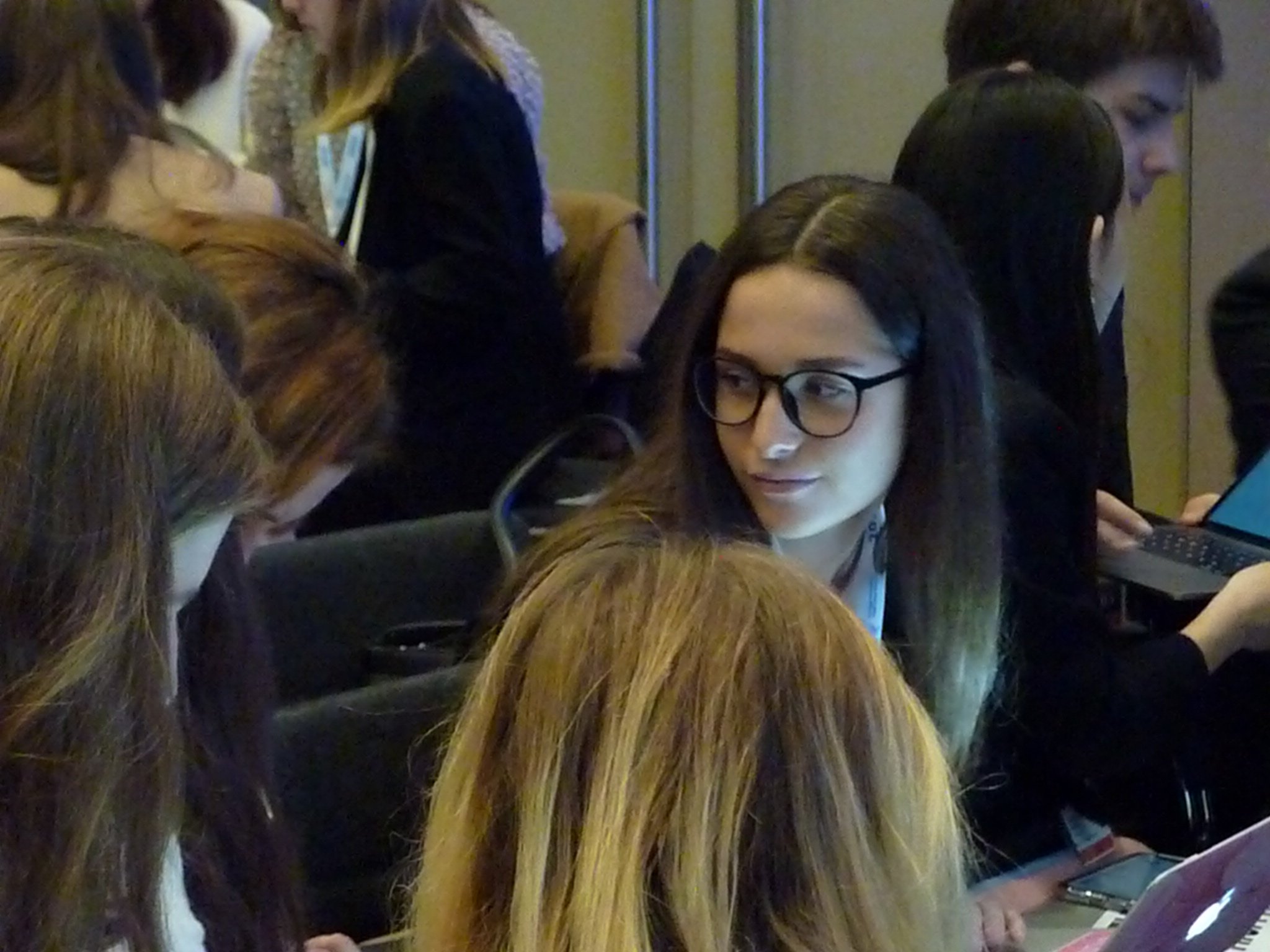 MUN aims to encourage debate and share views from the perspective that all have different backgrounds and ideologies. MUN spreads awareness and promotes the most pressing geopolitical and international issues and inspires young people to take action. It gives the youth's voice a chance to be heard while providing an atmosphere where people can improve their communication and debate skills. Many resolutions made in a MUN conference are actually forwarded to the United Nations to get the youth's opinion. Personally, it has helped me develop multiple skills, such as public speaking, researching, and critical thinking. These skills have helped me gain confidence in my everyday life.
Due to the lockdown, I was able to join a MUN organization called MUN Impact, it focuses on promoting and spreading awareness on the 17 Sustainable development goals. Currently, I hold multiple leadership positions. During quarantine, MUN Impact gave me the opportunity to develop my skills through online courses and debates with many students just like me, stuck at home with their laptops. It has inspired me to create my own club (BIMUN), where I would be able to teach students about MUN and make them fall in love with it just like I did. Sadly, the pandemic did result in the real-life conferences being canceled however they have come up with an alternative to make them virtual!"
Brillantmont International School
Founded in 1882, Brillantmont International School is one of the oldest boarding schools in Switzerland and is still owned and run by the founding family. The school welcomes boarding and day students, aged 13-18 (Grades 8-12) from over 30 nationalities. Students follow stimulating courses leading to internationally recognised examinations (British IGCSE, A Level ; American High School Diploma with SAT and IELTS). Why not become part of our BM family? Find out more by calling +41 21 310 0400 or by email admissions@brillantmont.ch. We'd love to tell you more!