Life at boarding school means you get to go on lots of fun trips and this autumn break, a group of Brillantmont students were lucky enough to go on a trip to Verona, Italy and Nice, France. Verona is of course the setting of Shakespeare's Romeo and Juliet and no trip there would be complete without a visit to Juliet's balcony, although Brenda commented that "it was really small". (This is true!) The students had the chance to discover the charms of Verona, its historic centre, as well as letting their hair down in the Gardaland
amusement park.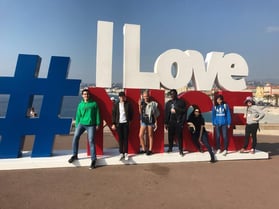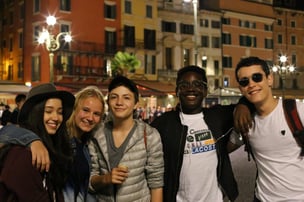 After a few days, they headed off to Nice on the French Riviera, in glorious sunshine, where they saw all the well-known sights - La Promenade des Anglais, Vieux Nice, the port. The Molinard perfume centre in Grasse let them in on a few secrets of the senses and the students were able to create their own unique fragrances. They also had time to explore the opulence of the nearby principality of Monaco, famous for Grace Kelly and the Grand Prix. Santiago thought the views were "really beautiful and amazing, even though we did have to walk so much!". Newsy was impressed by "how they have everything in such a small town, which economically is thriving."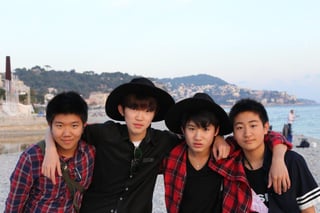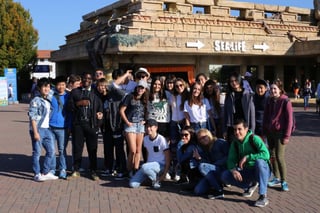 "It's always nice to see the students in a new environment, in a relaxed way, without the pressures of day to day school life," enthuses Ms Charles, who along with Mr Dix and Ms Matu, led the trip. "It was great to see students interacting and making friends outside their normal friendship groups."