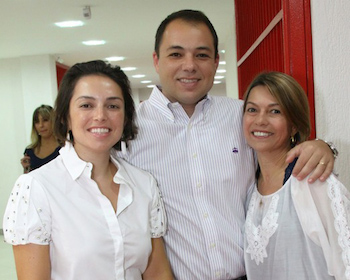 Alumna, Brunella Pignaton, came to Switzerland to study from Brazil. Now a mother of two living in Ticino, she says that she could not have gotten to where she is today without her incredible Brillantmont experience.
As part of her current job, Brunella engages with students at her family's school in Vitoria, Brazil, the Leonardo da Vinci Educational Center, a place that has an ongoing exchange program with us. This year Monsieur Pasche and Ms Boland visited the school with Brunella, connecting with students who will be attending the Brillantmont summer school and the school year and with those who spent a year abroad at Brillantmont before returning to Vitoria to continue their studies.
Reflecting on her experiences at Brillantmont, Brunella says that making the decision to come to the school was easy: "learning languages, living in Switzerland, going abroad... Could it get any more amazing than that?" So positive was her experience that her brother Victor also attended Brillantmont.

However, she now admits that despite her initial excitement she could never have predicted the real influence that it was going to have on her life. "Brillantmont changed the way I saw the world, the way I learned how to accept people no matter who they are and where they come from. People at the school spoke different languages, came from different backgrounds, held diverse values and so forth, yet we all learned how to be a family together."

The experience had such a significant influence on her, that since then she has been inspired to live a global lifestyle. "After leaving Brillantmont, I kept on looking for a similar experience in Switzerland and so I went to an international university in Lugano. My life was pretty exciting, studying and traveling around the world in places like Spain, Hawaii, Brazil, and Italy. However, Switzerland was always in my heart and I knew that this was my place to be."
Now based out of Lugano where she lives with her husband and twins, she leads academic travel excursions around the world for students from Brazil. "Last year I went to China, which brought back special memories of my first international trip there with Brillantmont in 1995."
Brunella reserves a special place in her heart for these Brillantmont experiences: "I have so many amazing memories: the Italian classes with Monsieur Giorgetti, the incredible sports activities that I participated in from athletics competitions, to the ski week, not to mention all of our academic travels! I want to thank Brillantmont and all who were there with me for the huge difference you made in my life. I will never forget any of you and if anyone finds themselves in Lugano, give me a call!"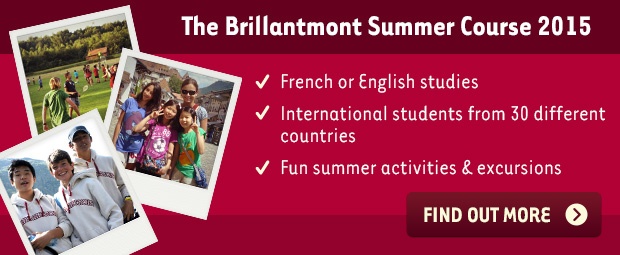 ---
Photo Credit:
Luiz Alberto