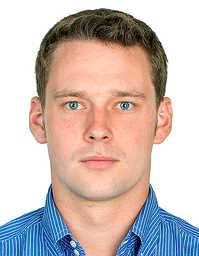 In Why Study in Switzerland?, the latest ebook from Brillantmont, we asked alumni, parents and current students to tell us why Switzerland is such a great place to attend school. Let's hear more from one alumnus, Bram Schellekens from Holland.
1. Why would you recommend Switzerland as a country in which to study?
"Switzerland is a country rich in many ways. A truly remarkable, culturally diverse place with many international communities coming together at the heart of Europe. The quality of life is incredible, the streets are clean, and the air is pure in the city as well as in the mountains."
2. What do you like about Swiss culture and multiculturalism?
"The fact that there are four official languages already makes it an extraordinary place and sparks curiosity. It allows for students to open their mind to new languages."
3. What were your favourite Swiss traditions and modern innovations?
"It has got to be fondue! Or the cows walking down the hill! Or perhaps chocolate, yes chocolate! There are so many traditions here that the best thing is to take them all in when you come here.
"In terms of innovations and modernity, for me it has to be the constantly developing public transport systems and superb access to the most 'middle-of-nowhere' places when you are in the mountains."
4. What did you like most about the geography and landscape of Switzerland?
"Everything you are looking for is at your doorstep – summer sports, winter sports, city trips, culture and fine cuisine (especially if you like cheese).
"From Lausanne it takes 45 minutes and you're on your skis in the Swiss Alps, and less than 15 minutes to stand on a paddleboat on Lake Leman. As for city trips, Paris is 4 hours away by train and Milan only 3 hours. That being said, Geneva Airport is 45 minutes away and will take you to many international destinations.
"Culturally, there are many different museums in or around Lausanne, including Art Brut, Olympic Museum, and museums dedicated to chocolate and cheese!"
5. Lastly, did you enjoy your time at Brillantmont?
"The international environment allows students, without realising it, to develop cultural and international awareness and understanding. The fact that the school is small creates a family-like atmosphere where everyone knows each other and is there for one another, students and staff alike. This combined with small classes provides an ideal scenario for focused studies with extra attention.
"But there is more to just class and studying. Most of the learning at Brillantmont for me came outside of classroom, on the many extra-curricular activities provided by the school, and the opportunities to explore new interests and hobbies.
"Most importantly for me, Brillantmont is the place where I met the most amazing people of my life. These friendships are based on so many good memories and so much love and care, and these types of friendships are the cement that holds this society together."
Thank you, Bram! Read from other Brillantmont alumni, parents and students in our latest ebook entitled Why Study in Switzerland? In it you'll find lots of information from the people that know Switzerland and Brillantmont the best, as well as some touching memories and personal stories.