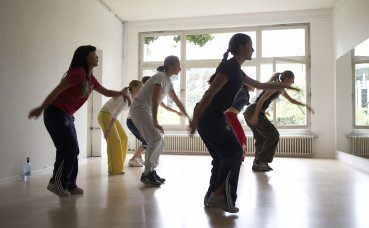 For Brillantmont students, attending our Summer Course means busy days filled with learning languages in the classroom, and fun summer activities with new friends. But what do summer programmes like ours mean to parents? There are many benefits for mums and dads, so let's take quick look at just a few of them.
1. Summer activities for the children
Many children get around two months of holiday for summer, between the end and beginning of academic years. It can be difficult for parents to know exactly how to occupy a child's time in a way that's both productive and educational. Summer programmes take most of this concern away, thanks to our many engaging excursions and outdoor activities.
2. An introduction to boarding school life
If you're thinking of sending your child to boarding school in Switzerland or abroad elsewhere, a summer programme is an excellent 'taster'. Perhaps you have your own reservations, or your child is uncertain – either way, a summer course is a great way to test the water.
3. An introduction to Brillantmont
The Brillantmont Summer Course is a superb introduction to the school itself, our teaching methods, staff and life in Lausanne. Our Summer Course students often return year after year, and many go on to enrol on our full-year academic programme.
4. Broadening multicultural and linguistic horizons
The Brillantmont Summer Course is a language programme, in that students spend their time in class learning French and English, with children of many different nationalities and cultures. This presents a perfect opportunity for parents keen to give their children a sense of the world from an early age.
5. A little peace and quiet for parents this summer
It's no secret that some parents prefer the peace and quiet of term time. If you're planning a holiday that you're sure your child won't enjoy, why not let Brillantmont take care of your children for a few weeks of the summer? Click here to find out more about the Brillantmont Summer Course »