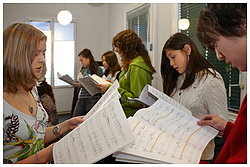 There's an English saying, « All work and no play makes Jack a dull boy » to which Brillantmont wholly subscribes! Education is not just about what goes on in the classroom; learning continues outside of the classroom. It's all about developing interests, discovering talents and nurturing passions, which help a child acquire new skills and become a more confident and rounded individual.
Brillantmont offers a fantastic range of extra-curricular activities to suit all tastes – sporting, creative, musical, humanitarian. All boarding students choose at least one activity, which are also open to the day students.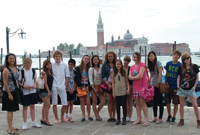 It's not only the numerous sports on offer that encourage students to work together as a team. Clubs such as the BODS (Brillantmont Obscure Documentary Society) rely on the exchange of opinions to explore current issues such as the environment, the arts and global politics. Playing a musical instrument may involve being part of the school band, but also requires sustained individual effort and perseverance to improve.
Over the next few posts, we will look in more detail at some of the extra-curricular activities on offer at Brillantmont and also at forthcoming field trips and considering their importance in the process of learning outside of the classroom.