The days following end of year examinations are often a time for reflection, both for students and their parents, with thoughts of the year that was and the years that will be. For many students across the world approaching the ages of 15 and 16, it will soon be time to decide which route to take to university - a sobering thought indeed, at such a tender young age!
Here at Brillantmont we offer the American High School programme and British A Levels, but for this article we'll be asking compelling questions about the latter. What are A Levels? What's involved in their study in a private A Level environment? How well recognised are they internationally, and how do they compare to other university precursor programmes, such as the International Baccalaureate? Let's try to answer all these questions and more.
What are

A Levels

?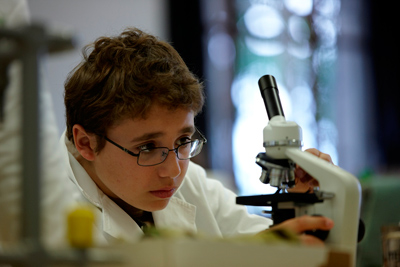 Receiving its name from the "advanced level" at which it's said to be undertaken, an A Level is a two-year course of study in a given subject that is offered in schools around the world and especially in the UK. Results at A Level are one of the leading criteria used by prospective universities to assess a candidate's suitability to attend university.
Students typically choose three or four "AS Level" subjects for the first year of study, before sitting the "A2 Level" examinations in the second year. A subject studied for both years constitutes what is thought of as a full A Level (AS + A2), so students can expect to end up with three or four of these. Universities that accept British A Levels usually ask for three full ones but some students may choose to take more.
Where are A Levels accepted? Where are they taught?
If you thought A Levels were only accepted as a university entry requirement in England, Wales and Northern Ireland, you'll be surprised to learn that both state-run and private A Level programmes are accepted as far afield as Australia, Bangladesh, Brunei, Cameroon, Ghana, Hong Kong, India, Indonesia, Malaysia, New Zealand, Pakistan, Singapore, South Africa, Sri Lanka and the US. This is evidence indeed of their status as a truly international educational accolade.
Why study in Switzerland, rather than the UK?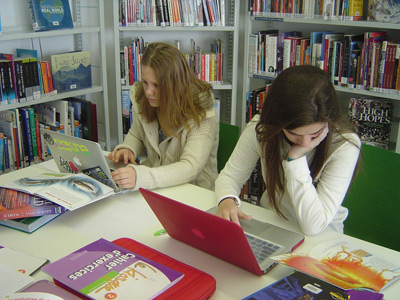 While the UK may claim the British A Level as its own creation, there are many good reasons to sit this important examination at a school like Brillantmont. The school itself provides all-round educational and social opportunities that help make the very most of the skills and knowledge imparted while undertaking A Levels. At Brillantmont, we ensure every child receives a quality education in all subjects and yet has the pastoral care and support they would expect at home. Small class sizes enable the teachers to truly challenge the students and explore the subjects in the great depth required at British A Level.
Next week, Part 2, in which we compare A Levels to the International Baccalaureate (IB), find out why A Levels are great for those with unique talents, and tell you a bit about the British programme here at Brillantmont.
For more information on attending a day or boarding school here in Switzerland, please read Study in Switzerland: international schools in the heart of Europe.