All attention may be on school exams right now, but thoughts of the holidays that follow no doubt offer a welcome distraction to hard working students throughout the world. With summer holiday courses ever popular, we take a look at the qualities that when combined make the ideal summer course in Europe. None quite rival those found in Switzerland, so here are six reasons why!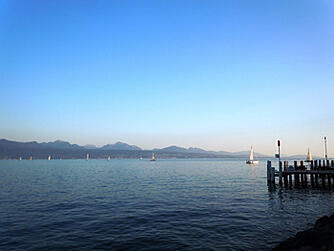 1. Location
Few countries on the continent offer the same unique mixture of scenic beauty, refined living and fun pastimes as Switzerland. From snow-capped mountain peaks to pristine lakes, and from glorious countryside to vibrant, cosmopolitan cities, it's little wonder that Switzerland is home to many an excellent summer course.
2. Resources
A stimulating environment is vital for enhancing learning and enjoyment at school. An ideal summer course is one that is well-resourced and maintained, with a proven track record of excellence over many years. Natural resources are also important - look for a school that's situated within a dynamic, major city, yet near enough to natural wonders to provide the best of both worlds.
3. Safety & supervision
Another issue of paramount importance is safety within the school environment, which can be judged by staff-to-pupil ratios. Do check these carefully when choosing a summer course - a higher staff-to-pupil ratio will generally indicate a higher level of supervision by fully trained members of staff.
4. Quality of teaching
If you're a parent reading this, you'll want to ensure that the education imparted by your child's chosen summer courses is valuable, relevant and rich in quality. If you can, look for summer course testimonials; they could prove invaluable. Better still, search the Internet for independent reviews, and if you find a relevant forum, ask the community whether that school's teaching quality is up to scratch.
5. Hidden costs
There are many schools that offer a wide range of courses, but most ask large supplementary fees - in addition to the initial cost of tuition - especially when it comes to extracurricular activities. Unfortunately, not all schools have transparent costs, and hidden fees can be a nasty surprise making the whole European summer course adventure rather expensive, rather quickly. Check how many extracurricular activities are included in the fees you are paying.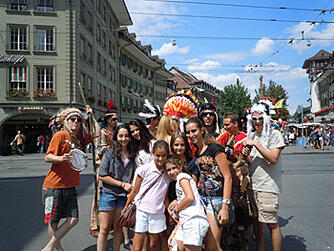 6. Fun
Lastly, let's not forget one very important factor of any Swiss summer course - fun! For students, the fact that they're having a fantastic time will play a massive part in defining their experience.
Fun exists not only through social activities, but in the classroom and during everyday interactions. Fun can give a boost to education, and help students to remember key facts and important lessons, empowering them to grow not just in knowledge, but as individuals.
Consider Brillantmont
Brillantmont International School, in the picturesque city of Lausanne, has more than 130 years of experience in educating children in the heart of Europe. In 2012, this world renowned seat of learning will be offering its international summer course for new and returning students from 30 different countries. Students develop their linguistic skills in French or English during the morning, while enjoying a vast range of afternoon sporting activities and evening activities, all in a safe, family environment. Brillantmont certainly ticks all the boxes above and with many students returning year after year is a great summer course choice.
Follow the links below to find out more about Brillantmont's summer language course.
Further reading