A Swiss education can open the doors to the world's universities, but first one must choose a school. In Part 3 of our Study in Switzerland series, we outline some important factors to consider when choosing an international boarding school or day school programme.
Opening the doors to academia; a natural playground and idyllic lifestyle
In Switzerland, the diversity of international boarding schools, summer courses and full academic programmes on offer ensures that a student's final qualifications open academic doors throughout the world. Many enter universities in the UK ranging from the London School of Economics, Imperial College, University College London or they may choose to enter well known colleges and universities in the US - list of University and College Acceptances 2008-11.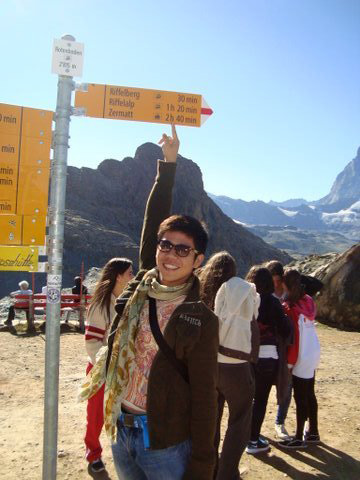 However, quite often, once students have had a taste of Swiss paradise they find it hard to leave and many continue to study in Switzerland in the outstanding federal universities (which interestingly, are practically free) or in one of the world renowned hotel schools which produce the visionary hotel directors of tomorrow.
With its natural playground of mountains and lakes, Swiss boarding schools offer a tremendous range of sporting and extracurricular activities, which follow the seasons. Furthermore, Lausanne is home to the Olympic Committee and there are fabulous sports facilities throughout the city. The Swiss are far from sedentary and keeping fit and healthy is very much part of the way of life. There are also many opportunities to commune with nature and to sensitise young people to the fragile balance of our planet. Culturally, Switzerland has a remarkable Arts scene whether it be for opera, theatre, dance or music and students are encouraged to attend events and explore their own tastes. Swiss international boarding schools are in the enviable position of being within relatively quick train journeys to Paris, Milan, Munich, with all the learning opportunities such cities provide. Naturally, this geographical proximity to so many other countries results in students who are fluent in several European languages, along with their own mother tongue and English, in which the academic programmes are usually taught.
Important factors in choosing an international boarding school in Switzerland
With so many Swiss international boarding schools to choose from, how can families choose the right one for their child? An important criteria is having quality accreditations. Boarding and day schools should carry some external accreditation, giving them world-wide recognition and showing their commitment to improvement. This is the case for schools belonging to the Swiss Learning (www.swisslearning.ch) association, which groups together accredited boarding schools with international programmes that recruit internationally. The member schools have to be accredited by the Council of International Schools and the New England Association of Schools and Colleges.
Afterwards, it is important to visit the boarding and day schools in Switzerland and see which feels right. Just as the country is diverse so too are the schools. Some schools are small, some are large, some are in the mountains, some are in the city. All of them offer different programmes and all have a unique feel and their own particular strengths. It is essential to see them in person as every child and every school is different.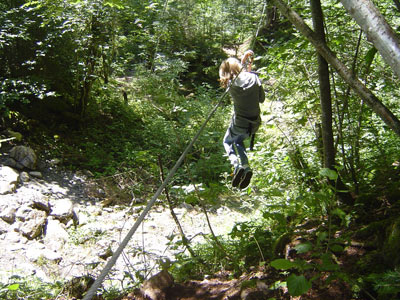 Swiss international boarding schools not only offer outstanding year programmes, they also offer excellent international summer courses, usually to learn a language with sports and leisure activities. Paradise has never been so close as during a great Swiss summer when the sun is usually present, the lakes are cool and inviting and the mountain air is invigorating and fresh. Festivals, concerts, sports events and folkloric celebrations fill the months of July and August and the fact that many students return year after year, with some choosing to join the school year, is proof of the great times they have.
Whichever school you chose, one thing is for sure - a child who is educated in Switzerland has outstanding opportunities and a network of contacts and friendships that last a lifetime.
The Brillantmont Summer Course
Our Summer Course offers an excellent introduction to Swiss schooling at Brillantmont, or a way to supplement language studies during a student's summer holidays. Visit Brillantmont Summer Course to download our brochure, including fees and enrolment information.
The Brillantmont Secondary Programme
At Brillantmont we've 130 years' experience educating children aged 11-18, both boarding school and day students. Visit Brillantmont Secondary Programme to download a brochure with information on our day and boarding school programmes, how to enrol and a calendar for the 2012-13 academic year.