In Part 1 of our Study in Switzerland series, we celebrate the proud history of education, cultural diversity and reputation for safety and security that has made Switzerland a leader in private education, both for international private schools and summer courses.
Educational excellence, multiculturalism and peace-of-mind
Switzerland is often reduced to the clichés of the cuckoo clock, meticulous order and all things milky, yet tucked between the breathtaking mountains stand international private schools and colleges that have helped forge the country's reputation as a leader in private education.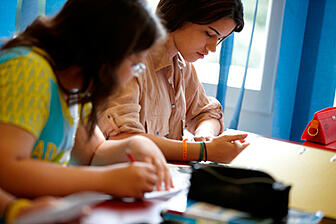 Private schools in Switzerland, including international private schools and day schools that offer summer courses in addition to full-year enrolment, have flourished over the past 100 years and a few are still owned by their founding families. Many started out as finishing schools, preparing young women from well-to-do families for society roles. However, over the years, all but a handful have reoriented their activities to offer challenging academic programmes that meet today's needs. In most, that feared species, "boys", have also been admitted! All this means that to study in Switzerland has never made more sense.

Why would families choose to send their children to private schools in Switzerland for full year or summer courses, rather than to the UK or the US? The answers are many and various and will be explored over the next three blog posts. Firstly, Switzerland is a country of discretion, used to welcoming famous, affluent individuals who want to maintain a low profile. The young ladies who came to be finished were often the children of royals, diplomats or political leaders, who sought a more normal daily life free from the glitz of their parents' lives. Many high profile stars from all walks of life have primary or secondary residences here as they know they will not be hounded by paparazzi. In which other country can federal ministers cycle to work without a bodyguard?
Switzerland is a safe country, a consideration not to be overlooked, given the violence that much of the world faces on a daily basis. Many students from Latin America sent to an international private school in Switzerland, either for a full-year or summer course, are relieved to escape their existence confined to a compound and instead be free to walk to the shops without having to look over their shoulder. For young people choosing to study in Switzerland, this security offers a reassuring and comforting framework in which to develop fully with confidence. For the educationalists amongst you, Switzerland is, of course, home to Piaget and Pestalozzi, key figures in educational development and theory and their principles are still very much in evidence in modern teaching methods.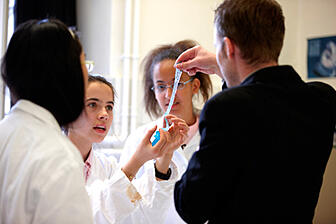 One crucial reason for choosing Switzerland is its geographical location. It is a country at the crossroads of Europe, landlocked, with national boundaries with France, Italy, Austria and Germany. Although not officially a member of the European Community, Switzerland is very much at the heart of Europe. Within the country itself, there are huge cultural differences since there are four national language areas Yet, these differences make for successful cohabitation and the Swiss are known for their tolerance, respect and understanding for others' lifestyles. Multilingualism is a key part of the international school experience in Switzerland.
Visit Brillantmont Secondary Programme to download a brochure with information on our day and boarding school programmes, how to enrol and a calendar for the 2012-13 academic year.
Our Summer Course provides an excellent introduction to Brillantmont, or an invaluable way for students of other schools to supplement their language studies during the summer holidays.
Visit Brillantmont Summer Course for more information and to download our brochure, including fees and enrolment information.