The academic life at an international boarding school is essential. However, the after school activities that students participate in are also important, especially for children in the middle school programme.
Brillantmont fosters a balanced school life where classroom and study time is paired with engaging field trips, outdoor sporting activities, and cultural exploration.
Life in Multicultural Lausanne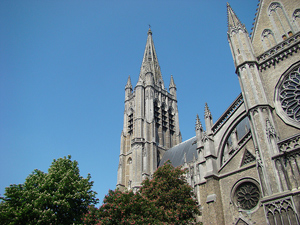 Located in the beautiful city of Lausanne on the shores of Lake Geneva, Brillantmont is ideally situated for after school outings. Thriving German-speaking cities such as Zürich or Lucerne, or Italian-speaking centres like Lugano are only a train ride away. Just down the lake we have Geneva, a worldwide centre for diplomacy and multiculturalism that is home to the international headquarters of the Red Cross and the United Nations.

Along with the language and cultural exposure that these cities offer, we are also lucky to have access to incredible museums, heritage sites, and historical monuments all over the country. In Lausanne alone, there are over twenty-five museums to explore.
Extracurricular Activities in Switzerland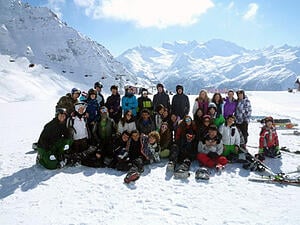 In addition to all of these urban highlights, Switzerland has a multitude of incredible natural wonders. The alps, rolling farmland, pristine lakes, and incredible panorama views, are legendary. Brillantmont regularly takes students out to explore and learn in some of these majestic regions. The hundreds of years of natural history, and the rich culture of both Switzerland and this greater European region, is there waiting to be explored by the staff and students of Brillantmont.
These outdoor and physical activities also take place closer to home. In warmer weather, students can be found enjoying the lake just minutes from our campus. The lakeside shores are ideal for swimming, boating, roller-blading or cycling. In the winter we take advantage of Lausanne's indoor sporting facilities such as ice-skating and bowling.
After School Activities for the Middle School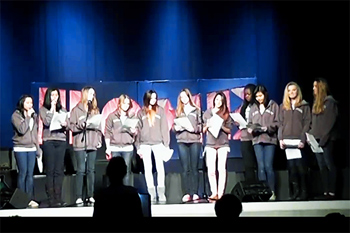 When children are still in their middle school years, ages 11-14, having a balanced academic life is of utmost importance. While exploring their passions in the areas of science, the humanities, and the social sciences, it is also essential that students of this age have the opportunities to develop physically and culturally. Exploring the city on school field trips and hiking through the Swiss country for part of their physical education program, will allow them a holistic and well-rounded education.
More from the Brillantmont blog
» Extra-curricular activities – getting involved in school life
» Evenings & weekends at Brillantmont are filled with activities!
» Study in Switzerland: international schools in the heart of Europe
For more information on the Brillantmont middle school program, click here. In addition, if you have any further questions please feel free to contact us online via our contact form.