The new school year has brought about new changes at Brillantmont. After more than 40 years at Brillantmont we bid farewell to Mr Philippe Pasche, who has retired from his position as Director.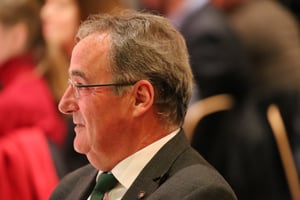 Nearly all his professional career was at Brillantmont and Mr Pasche's dedication and commitment was unwavering. He joined as a young accountant, also teaching Commerce before moving up to take on the responsibilities of Director when Mme Françoise Frei-Huguenin retired. He touched the lives of many students and staff, who have wonderful memories not just in school but also on the slopes, where he shared his passion for skiing and nature. We thank him wholeheartedly for his dedication to Brillantmont throughout all these years and wish him a happy and healthy retirement.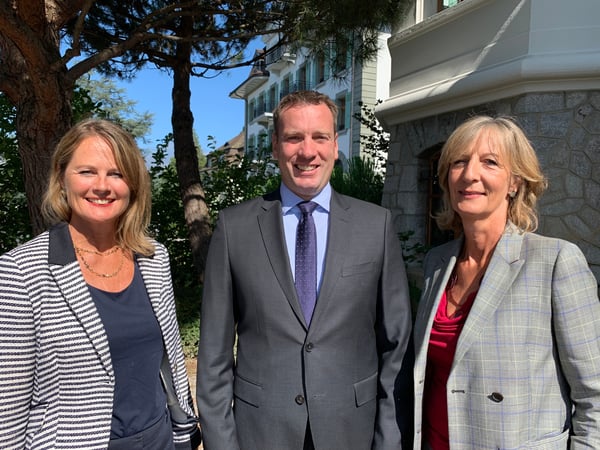 The new Senior Leadership Team writing the next chapter in Brillantmont's history have many years of experience at Brillantmont. Mrs Sarah Frei (wife of Eric) takes over as Head of Admissions and External Relations. Sarah has been at BM for over 25 years, having first joined as an English teacher. She was a boarding teacher in Château and directed the Language Department for several years before moving into external relations and student recruitment. Mr Victor McClean takes over as Head of Academics. He has been at the school for nearly 15 years, teaching History and MUN and for many years was also was Head of Boarding with his wife and young family. Mrs Anne Frei, is the great grand-daughter of the school's founders and was actually born on campus. She has been President of the School Board for many years and now takes over as Head of School.

They are supported by an outstanding team of dedicated and long serving teachers, a dynamic Head of Boarding (Mr Martyn Dix) and a supportive, committed boarding staff, all of whom are dedicated to the students' growth in and out of the classroom.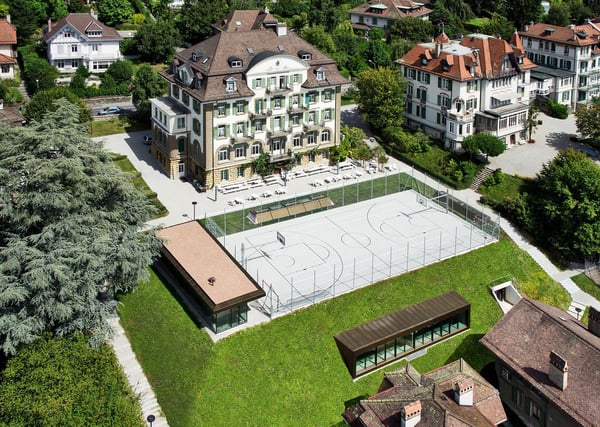 Brillantmont International School is truly unique, since so many other family founded schools have been bought out by educational groups, as investments. We are the only school in Switzerland to still be owned and led by the founding family and this sense of feeling at home and part of a supportive, family community is key to the Brillantmont experience.

With so many years of experience, we are confident that the new Senior Leadership Team will lead Brillantmont forward, always keeping at heart the school's mission and values, in which the student is at the centre of all we do.

Contact us to learn more about our school programme, including how to enrol your child at the Brillantmont International School. Find out more here!