What a week! For Reading Week's 10th anniversary, we invited an award-winning Canadian spoken word poet Jamaal Jackson Rogers and an award-winning film and television director Randy Kelly to our school. Over the course of five days, all of our students were given the opportunity to attend '3,2,1 Speak!' workshops during which they learned some poetic devices and were inspired to write and craft their poems.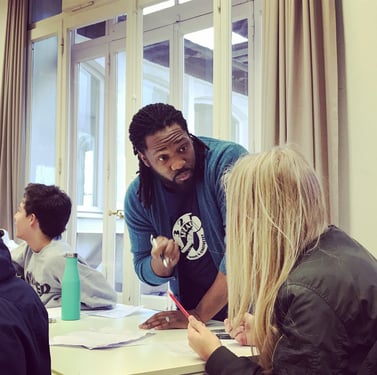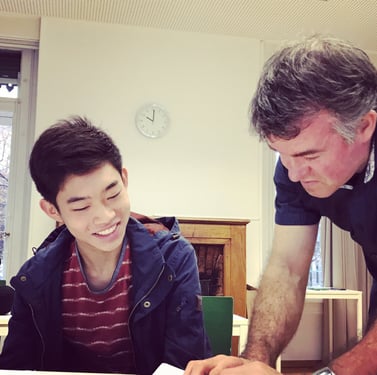 Not only were Jamaal and Randy very entertaining, but they were also able to connect with our students. They created a safe place where everyone felt that they could trust each other and could express their emotions and issues they care about through their poems. Some of the poems were made into cinepoems, giving students another medium in which to express themselves.
The workshops culminated in a whole school showcase during which the students performed their writing on stage, and we got to discover their cinepoems. It was a truly emotional afternoon for the whole Brillantmont community! A very attentive and respectful audience cheered on as students shared some heartfelt words, and watched in awe the beautiful cinepoems that were created.

Students voted for their favorite bookmark, and the winner this year was 8th Grader Hamza, with a beautiful design that captures the magic of reading.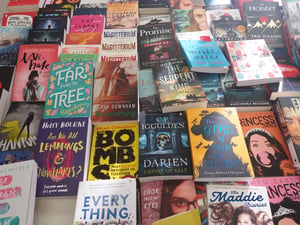 Reading took place every day just after lunch when the whole school suddenly stopped and everyone immersed themselves in a book. At the end of the week, students were able to purchase books from the book fair which had a wide selection provided by our local bookstore, Books Books Books.

Nina says that what she enjoyed the most about the week was having Jamaal and Randy here as they were 'really funny and entertaining', and Gianni says the best part of the week was 'being able to share (his) work at the showcase'.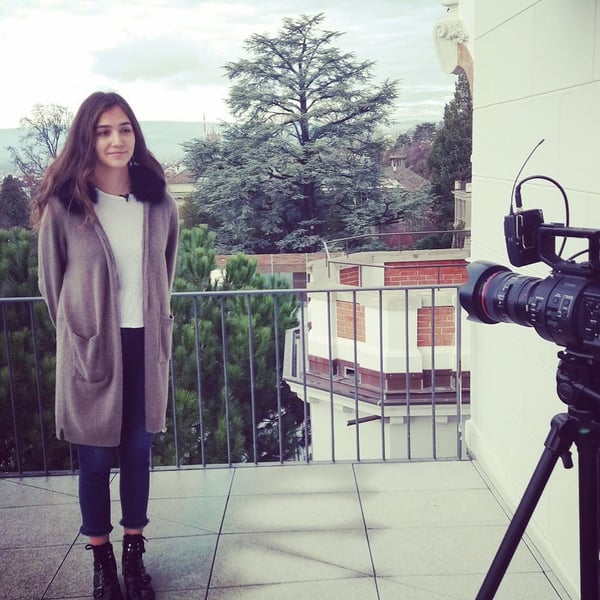 Both Ms Niky and I feel that this was a magic week that managed to bring out the best in our students who discovered how poetry could be a vessel to reveal and share their feelings and their thoughts.

Want to learn more about the education at Brillantmont International School or ready to register your child in our programme? Click the link below.