One of the most unique aspects of life in Switzerland is diversity. The Swiss population is one of the most multicultural in all of Europe, reflected in its wealth of linguistic contrasts – French, German, Italian and Romansh are all official languages, with English spoken widely across the country too.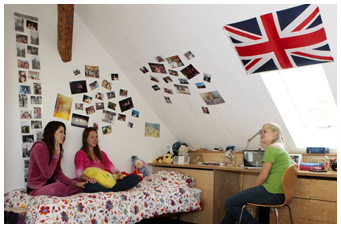 This abundance of linguistic expertise means that Switzerland is a popular choice for many students seeking a multicultural education in Switzerland to improve their grasp of some of the most popular European languages. Although the mix of languages varies greatly between regions – Switzerland is famously split into the German and French parts – what other country in Europe offers language students such cultural opportunities? This is especially important to students from outside the EU, who may not be able to travel freely throughout Europe without visas.
Did you know? Bainvegni! Romansh is the least spoken of Switzerland's four official languages. Around 60,000 people speak Romansh on a daily basis, almost exclusively in the Swiss canton of Grisons. Romansh is descended from Vulgar Latin, and is closely related to French, Occitan and Lombard.
Multicultural Switzerland, Lausanne and Brillantmont!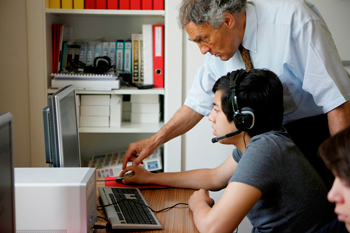 Switzerland's rich linguistic backdrop gives the first hint as to the truly multicultural nature of Swiss society. If languages are echoes of cultural diversity, then Switzerland is the melting pot into which the very best that pan-European culture has to offer. Lausanne – Brillantmont's home city – is predominantly French-speaking, but other official languages, as well as English, are also widely spoken. For budding linguists, the safe, nurturing environment of Brillantmont, on one of our outstanding language courses, is the ideal location for their studies.

It is worth noting that all full-time academic programme students, starting here at Brillantmont from 11 years old, follow the same highly regarded Middle School programme, which includes compulsory classes in French (and Intensive English on the EAL stream), with elective classes in Spanish, German and Italian. From the age of 14, students can elect to follow the British A Level or American High School programmes for their advanced studies, allowing them to choose more specialist modules including languages.
Those wishing to attend Brillantmont to concentrate on language studies in Switzerland only, can opt to take the full BM Language programme, studying for 18 hours a week for up to a year. Alternatively, there's the Summer Course, which has just finished a hugely successful 2012 summer teaching children to speak both French and English as part of a fun and culturally immersive experience – click here to register your interest in the 2016 Summer Course now!