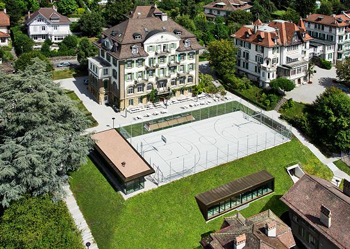 If you're a parent considering Brillantmont International School for your child's education, we warmly invite you to book a private visit to the school at a time that suits your schedule. Unlike other school visits, this will be an individual, personalised experience:
Visit areas of the school that matter most to the success and well-being of your child, such as the boarding house, classrooms and sports facilities.

The visit includes a discussion with a student from the same country and/or age group as your child.

Spend time with Deputy Director Ms Boland, discussing our academic programmes, your child's interests and school life in general.
Brillantmont hosts many such private visits and provides flexibility with regard to times and dates, so you'll always find an opportunity to meet us.
You can never plan too early – if you're a forward-thinking parent, why not come and visit the school 2-3 years in advance of enrolment and start the ball rolling. Alternatively, take a tour during the admissions period and bring along any missing paperwork as part of your child's application.